Christopher Lynch, CPOA/CTPO
Certified Prosthetic-Orthotic Assistant and Technician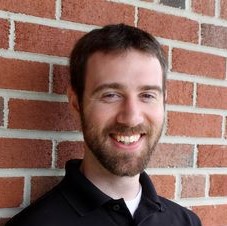 Specialty
Lower Limb Orthotics & Prosthetics
Education, Certification, Memberships
Graduate of Drew University, 2010, BA, Economics
American Board for Certification in Orthotics, Prosthetics:
Certified Orthotic/Prosthetic Assistant
Certified Orthotic/Prosthetic Technician
Bio: I have been in the O&P since 2006. I first started as an Orthotic Technician while in college. During summers, between school, I worked with my father who at the time was a highly talented, practiced, and respected Orthotist with over 40 years experience, predominantly in pediatric care. I gained a great deal of knowledge and experience working with him. I feel very fortunate to have had that experience. It is something I cherish and will never forget.
After graduating college, I worked as the lead technician at a small orthotics and prosthetics facility in New Jersey, where I was the primary fabricator of all in-house custom braces and artificial legs. I spent close to nine years there learning about and improving my skills as an O&P professional. In those nine years, I gained ABC Certification as both an O&P Technician and Assistant. This forced me to take on the task of furthering my knowledge and skills of my own volition. It also provided me the privilege to become more acquainted with direct patient care. I was extremely fortunate to gain even more practical knowledge of old and new fabrication techniques, as well as clinical experience assisting with fittings, deliveries and adjustments to various types of orthoses.
The products I have a hand in, I feel, are a direct reflection on my abilities and attention to detail, which gives me a strong sense of pride for what I contribute to a patient's outcome. I endeavor to be the best that I can and make sure I do right by the patient in my approach and execution.
Philosophy: Every patient deserves the best possible care and attention to detail. Due to the nature of our O&P patients needs and the fact that they rely on our talents so heavily, I believe it is important to do our jobs well, do them right, and do them fast.