Gail O'Mara, CPO
Certified Prosthetist Orthotist, Clinic Director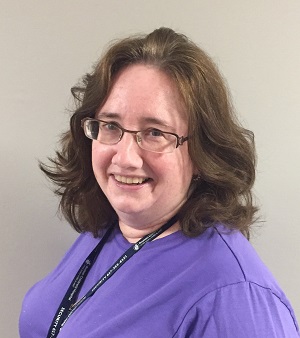 Specialty
Education, Certifications, Memberships
BS degree
ABC Certified in Orthotics and Prosthetics.
Philosophy: In an attempt to remove all stress/fear that my patient may be feeling, I try to provide a comfortable friendly environment.
Bio: I have been practicing in the field of orthotics and prosthetics since 2006. I chose this field because I like to create things with my hands and work as a team in the medical field. I love making a difference in my patients' lives by improving their independence and self-esteem with bracing or providing a prosthesis.