Jacquelyn Dempsey, CPO
Certified Prosthetist Orthotist, Chief Operating Officer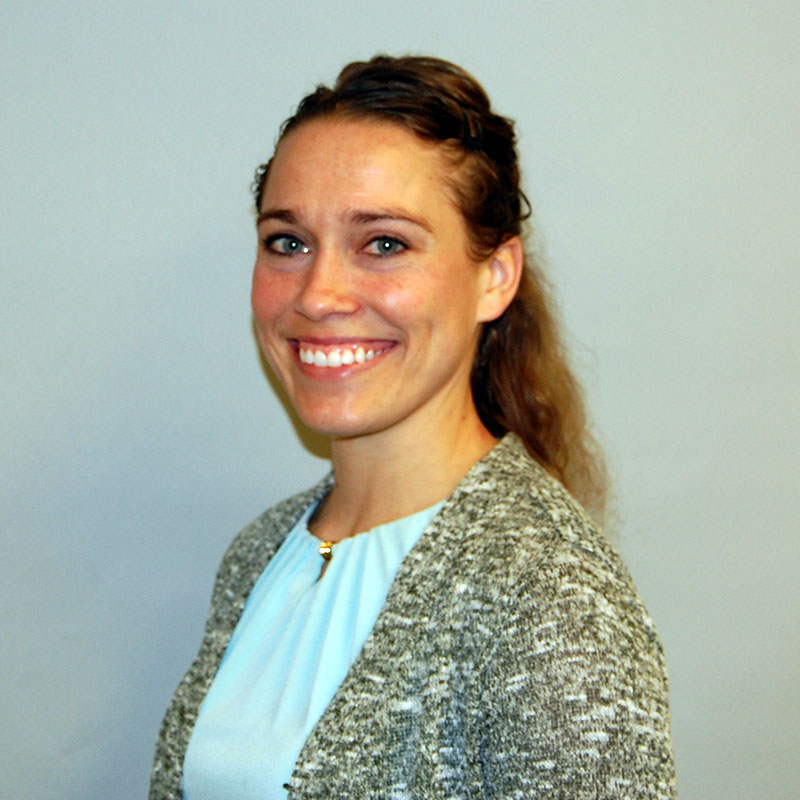 Specialty
Pediatric Orthotics and Prosthetics
Education, Certification, Memberships
Bachelor's Degree in Biomedical Engineering from the University of Connecticut in 2006
Newington Program in Orthotics and Prosthetics in 2008
Receiving the

Tom McVeigh-Kimberly St. Germain Human Spirit

Award for academic excellence, leadership, and character
American Board Certified in Prosthetics and Orthotics
Certified to fit the Boston Band, Boston Brace 3D, C-Leg and C-Brace, Walk-Aide, Utah Arm, Dynamic Arm, and BiOM foot
Bio: My interest for biomechanics was driven by experience as an athlete and aptitude for math and science. By the end of my undergraduate education, I wanted go beyond engineering prosthetics to working with amputees more personally, which is when I went back to graduate school for O&P. I first fully realized the impact of my work during my prosthetic residency while fitting a lady who stood to hug her husband for the first time since losing her leg 2 years earlier. Their special moment gives me chills to this day.
I became a mom shortly before joining Boston O&P and the pediatric centered clinic environment. It can be hard being a working mom, but my young children know that I leave to help other kids lead happier, healthier lives and they are proud of me for it. The energizing effect of kids' youthful exuberance is one of my favorite parts of working in pediatrics. Seeing them "graduate" out of orthotic treatment can be bittersweet because we develop such great relationships with many of our patients and their families.
When not at work, I enjoy spending time with my husband and our three daughters along with doing anything fitness related, particularly when it gets me outside and off the beaten path.