Katrina Cook, COA, CFo
Certified Orthotic Assistant, Certified Fitter-orthotics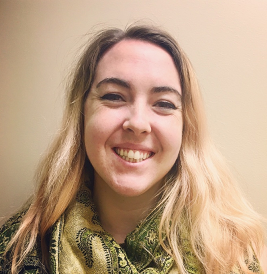 Education/Degrees:
Northeastern University, BS
Bachelors of Science in Health Sciences with focuses in Biomedical Engineering and American Sign Language.
Certifications/Credentials:
American Board for Certification in Orthotics, Prosthetics, and Pedorthics:
Certified Fitter of Orthotics
Certified Orthotic Assistant candidate
Languages:
English
American Sign Language
Millennial Lingo
Bio: Ever since middle school I have been interested in orthotics and prosthetics research and application. My brother is very artistically talented, and as a younger sibling I tried my best to follow in his footsteps. My love for art, math and sciences combined with my natural instinct to help people, and my interest for O&P was born.
In high school I was an athlete on the Rock Climbing team, and my coach was an amputee who competed in CrossFit competitions worldwide. His story, as well as the strength and persistence of all of my peers, allowed me to see that what one may consider a disability can actually be a super ability, if only you change your perception.
With each person I meet, whether it is a patient, a new friend, or a stranger on the street, I do my best to see what makes them an individual. I have traveled to 14 countries so far, constantly expanding my understanding of what is considered a fulfilling human life. The answer changes person to person, community to community, but always has a theme of care, respect and support. I hope to continue this journey alongside Boston Orthotics & Prosthetics, where I can provide quality care to those who ask for it. My adventure is just beginning, and I am so excited to jump in.