Kelly Benard Meleo, CPO
Certified Prosthetist Orthotist, Clinical Director, South Coast Region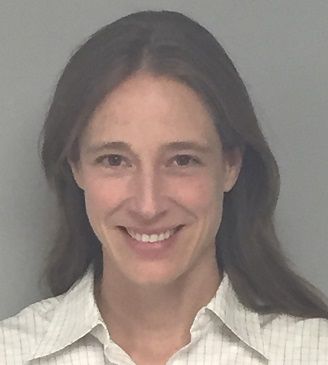 Specialty
Orthotics and Prosthetics
Cranial Remolding Orthoses (helmets)
Education, Certification & Memberships
Physical Therapy, Boston University, 2001
Prosthetics and Orthotics, University of Washington, 2005
Member of the American Orthotic and Prosthetic Association
I have traveled to CIOMAL in Cambodia and Haiti in April 2010. I have seen first-hand how fortunate we are in the United States to have the full range of O&P services available. I support AOPA's efforts to further advocate for accessibility of these services.
Philosophy: I believe in empowering my patients, parents and caregivers to take ownership of their care, leading to successful outcomes. This comes by taking time to communicate a bigger picture, share my knowledge and experience, and define goals together that make sense in their lives.
Bio: I became hooked on orthotics and prosthetics during a physical therapy student affiliation at the Cerebral Palsy Alliance (The Spastic Centre, at the time) of New South Wales, Australia. An "orthotist"—a person with tools and gadgets, who was comfortable working in the therapy setting - brought in a Hart walker and offered me the opportunity to help fit it to a child. The miracle I witnessed that day sparked a new passion which drives me to this day.
I am a mother and foster mother with DCF. I am also a trained volunteer with Health Imperatives. I enjoy time with my children, and pursuing my many other interests including cycling, running, writing and illustrating a children's book, freelance French translation, and hang gliding.