Boston O&P of Weymouth
Contact
541 Main Street
Suite 214
Weymouth, MA 02190
Tel: 781.849.0247
Fax: 781.335.3186
Hours: M-F 8:30 am - 5:00 pm
Directions: We are located in the Stetson Building.
Driving Directions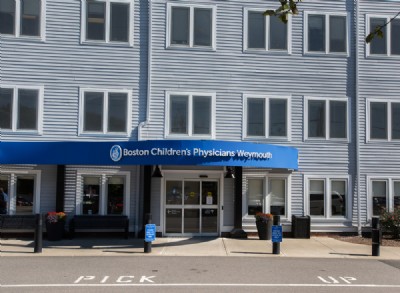 The Boston O&P Weymouth clinic offers pediatric orthotics and prosthetics in Weymouth Massachusetts, specializing in the non-surgical treatment of scoliosis, high-quality lower limb orthotics, and the management and treatment of deformational plagiocephaly.
Our dedicated staff is capable of handling the full-range of orthotic and prosthetic needs for all children, especially those with very involved diagnoses requiring high-end orthotic support.
The clinic is located on the second floor of the Stetson Building right above the Boston Children's Hospital doctors. Free parking is available behind the building.
FAQs About Our Clinics Request An Appointment
Our Clinicians: