Stars and Stripes Forever
At Boston Orthotics & Prosthetics, we are proud of the fact that all of our braces are manufactured in the USA! To help celebrate America's birthday, we have decided to offer our U.S. Flag transfer free of charge again this year during July!
Which products are available?
All of our custom products will be available for the Stars and Stripes Forever event—any product we can put a transfer on. Our full selection of transfers is still available but this special offer only applies to our US Flag transfer.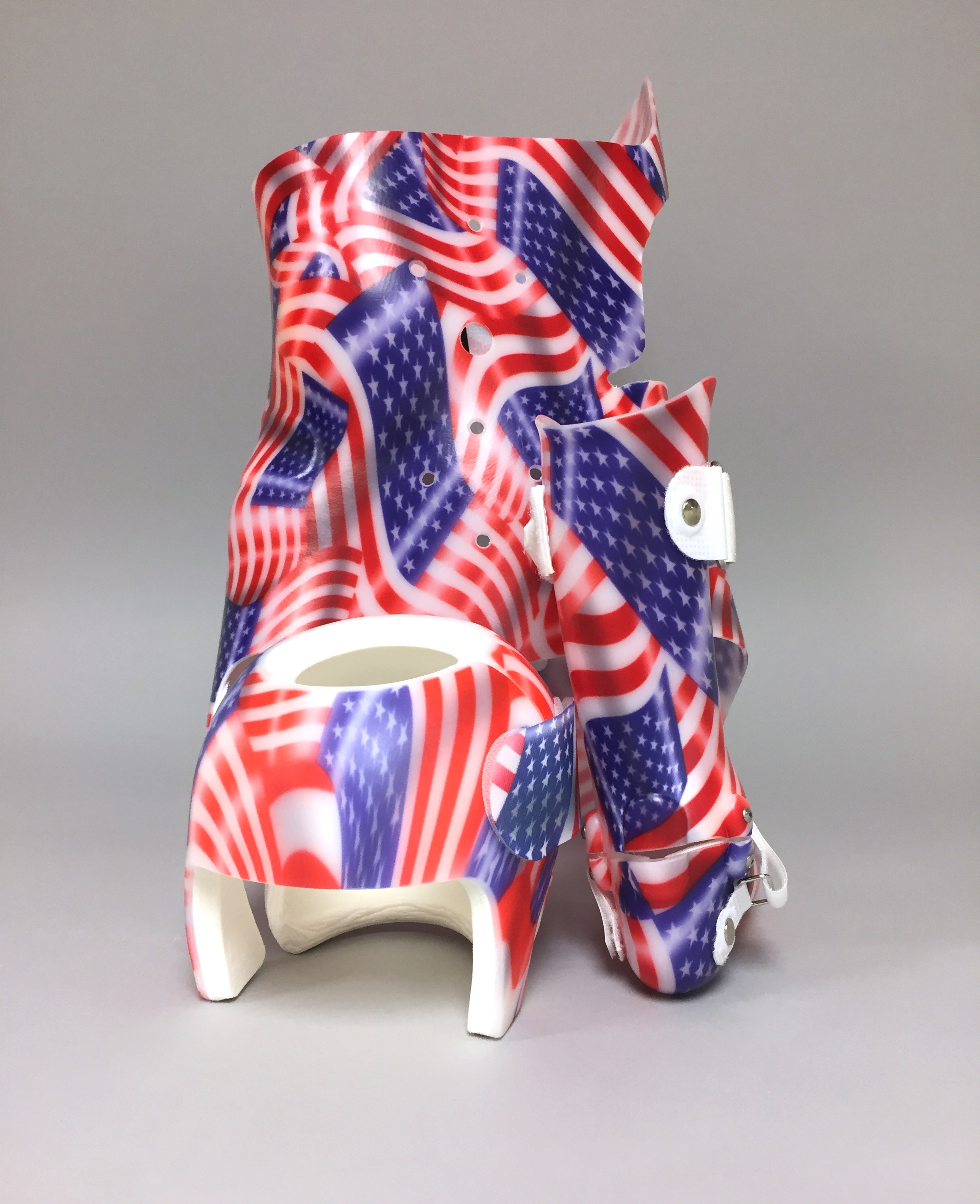 How long is this event?
The US Flag transfer is available all year! Unfortunately, we will only be offering this free special event until July 31st.
Why is Boston O&P doing this?
At Boston O&P, we are proud to manufacture our braces in the USA. This event helps us to celebrate not only that, but also to celebrate the independence of our great country. We want patients to feel proud by showing off our country's flag on their new orthosis this summer.
How do you order?
It's easy! All you have to do is mention this event when placing your order and select your transfer. Please contact customer service at 800.262.2235 if you have any questions!