About Boston Orthotics & Prosthetics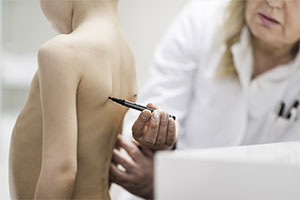 Our mission is to help kids one at a time, plain and simple. To do this we've become the trusted partner of prestigious children's hospitals and pediatric specialty clinics in the development and delivery of pediatric orthotic and prosthetic services. This started when we were formed over 50 years ago and continues today.
This continuous collaboration with the world's leading pediatric clinicians and orthotists/prosthetists fuels our innovation and keeps us at the forefront of the development and delivery on non-surgical orthotic and prosthetic treatments. We believe parents are seeking the most advanced care and best possible outcomes for their child. We want them to insist on Boston Orthotics & Prosthetics for that care either through our products or our clinics.
The belief system we utilize to achieve our mission is as follows:
If we treat each patient we see and each brace we fabricate for patients as if the patient is one of our own children, our business will thrive.
We believe in LEAN theory and its culture with its basis in striving to continuously improve our work every day.
Employees who own the business bring an ownership mentality to work every day.
The orthotics and prosthetics industry needs to focus on patient outcomes and education to improve the quality of care provided to be recognized as a key component of the medical care system for the long-term. We are committed to both.
New products and services, where possible, should focus on preventing medical problems that require our care from ever being needed.
A MEASUREMENT OF SUCCESS
At Boston O&P, we measure success in very human terms: our products change people's lives, sometimes very dramatically. We are aware of the pressures you face, and we constantly fine-tune our operations to make sure they align with your ideas of reliability and responsiveness. Our goal is to develop more thoughtful, more effective bracing technologies through a real-world, relevant approach to research and development. All of the products we develop are representative of our comprehensive approach; in addition to maintaining fast-to-fit stock inventory, we will also work with you to develop highly complex, custom orthoses.