Bracing Results for Boston Brace 3D®
We are Seeing Outstanding Curve Correction with the Boston Brace 3D®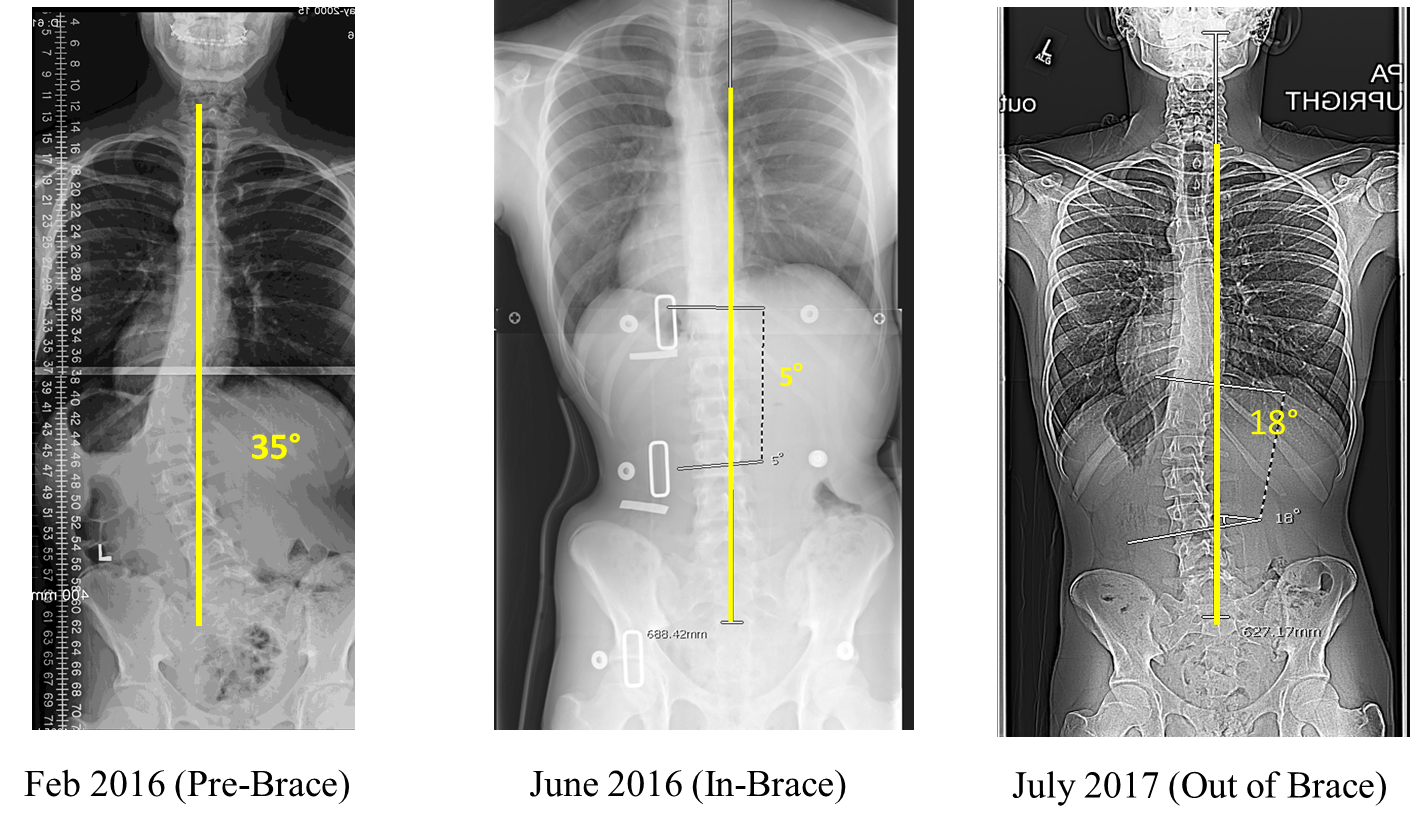 Patient outcomes are very important to us at Boston Orthotics & Prosthetics. Our bracing outcomes are determined by comparing an X-ray before bracing with an in-brace X-ray, followed by an out-of-brace X-ray usually after the bracing is complete. Most patients achieve greater than 50% correction of the primary curve when wearing the Boston Brace 3D® according to the prescribed wear schedule.
Curve Correction is Better Than the Boston Brace Original
Average Percent Curve Reduction:
Boston Brace 3D vs. Boston Brace ORIGINAL

SINGLE CURVE

Thoracic
Thoracolumbar
3D
Original
3D
Original
57%
52%
62%
55%

DOUBLE CURVE

Primary curve
Secondary Curve
3D
Original
3D
Original
51%
47%
58%
45%
The charts above show the average curve correction for the Boston Brace 3D compared to the Boston Brace Original for thoracic and thoracolumbar curves in single and double curves.