Customize Your Orthosis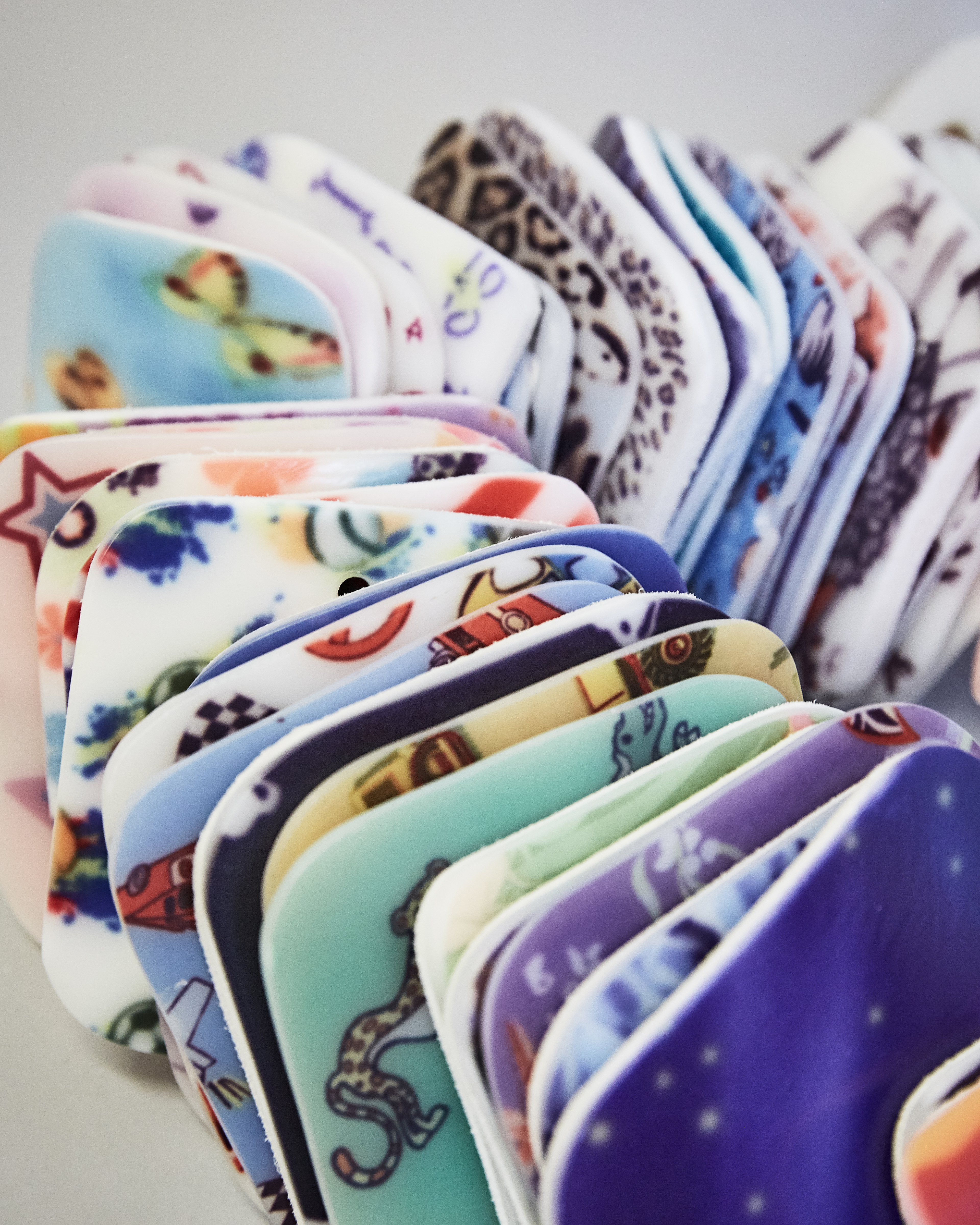 Boston Orthotics & Prosthetics has a selection of "transfers" that allow you to customize your orthosis to match your personality. We have one of the largest selections of "transfers" in the industry, which includes animals, cartoon characters, solid colors and even NFL and NHL team logos.
Boston O&P now provides patients and families with a fun and creative way to see what their orthosis will look like before it's manufactured.
Customize Your Scoliosis Brace
Customize Your Boston Band Helmet