Plagiocephaly
Boston Orthotics & Prosthetics has extensive experience in the management of deformational plagiocephaly through our clinical network, and has developed several products with innovative designs to advance the treatment options for plagiocephaly and other cranial asymmetries. Boston O&P is the only company that offers several options for both the prevention and treatment of plagiocephaly, including products designed to promote a natural, symmetrical head shape and an affordable helmet solution that achieves results quickly and effectively when plagiocephaly has already occurred.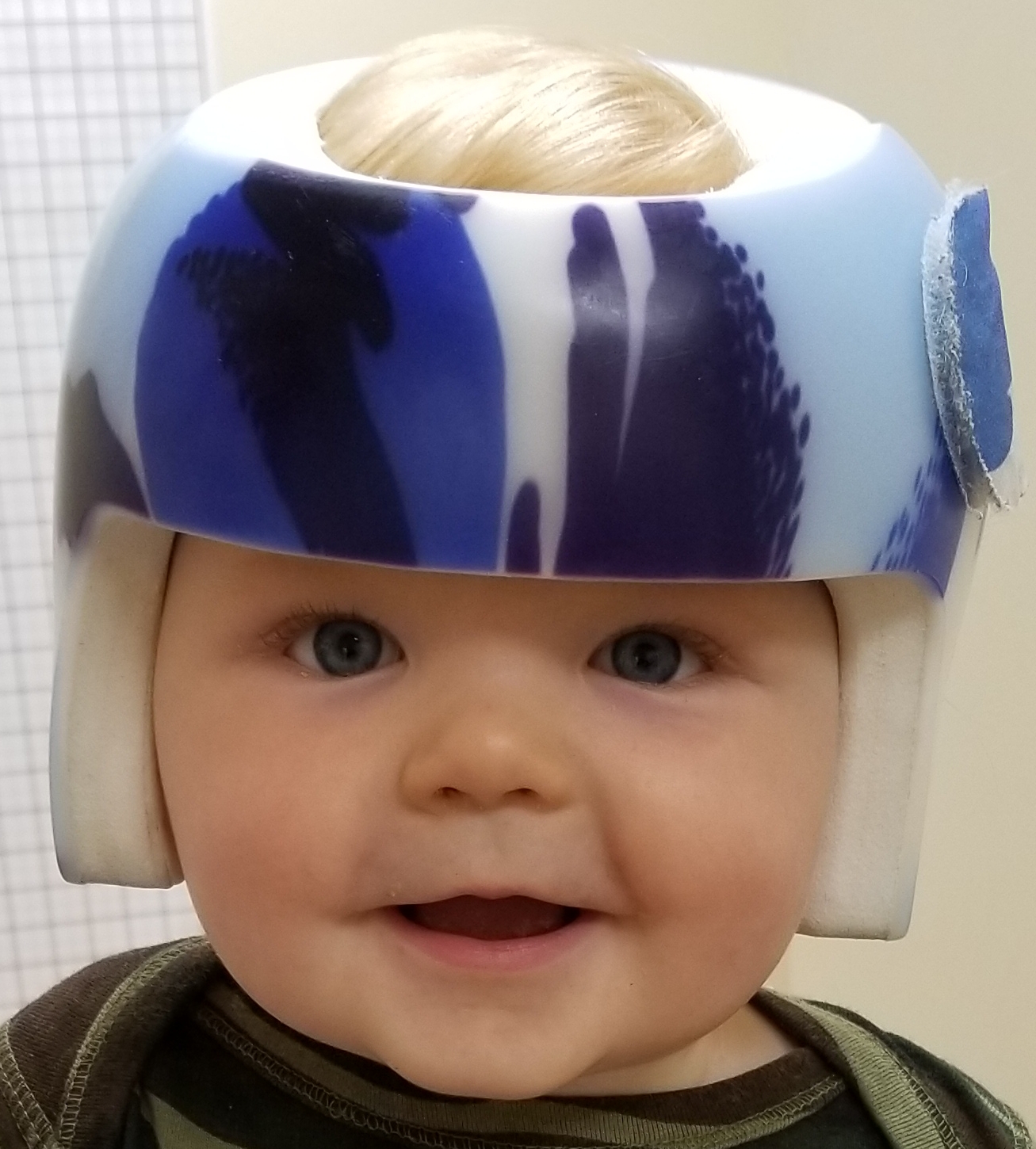 The Boston Band is a lightweight foam and plastic helmet that treats a number of types of cranial asymmetry, including positional plagiocephaly by providing a pathway for the infant's head to grow into a more symmetrical shape.
The PerfectNoggin is a contoured sleeping surface with a head recess that cradles the back of the infant's head to help promote natural head shape and symmetry. It fits inside a cradle or bassinet and is recommended for infants under 4 months.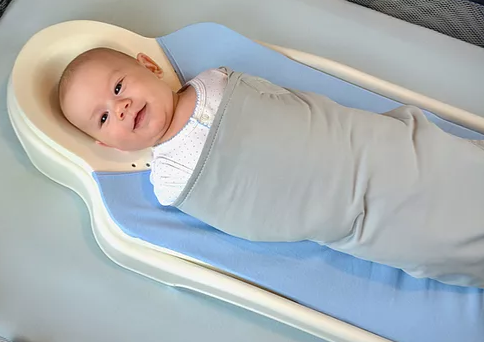 This product is currently being introduced and is only available in the following Boston O&P clinics: Massachusetts - Boston, Waltham (9 Hope Ave), Waltham (20 Hope Ave), Weymouth, Worcester, Peabody, Ohio - Middleburg Heights, Westlake, New Jersey - Voorhees, New York - Stony Brook (Long Island) and Pennsylvania - Pittsburgh, Philadelphia
The Crown Cradle is a device for pre-term babies for use in hospital neonatal intensive care units. It has been sublicensed to DandleLIONmedical. All inquiries about this product should be directed to them.