Plagiocephaly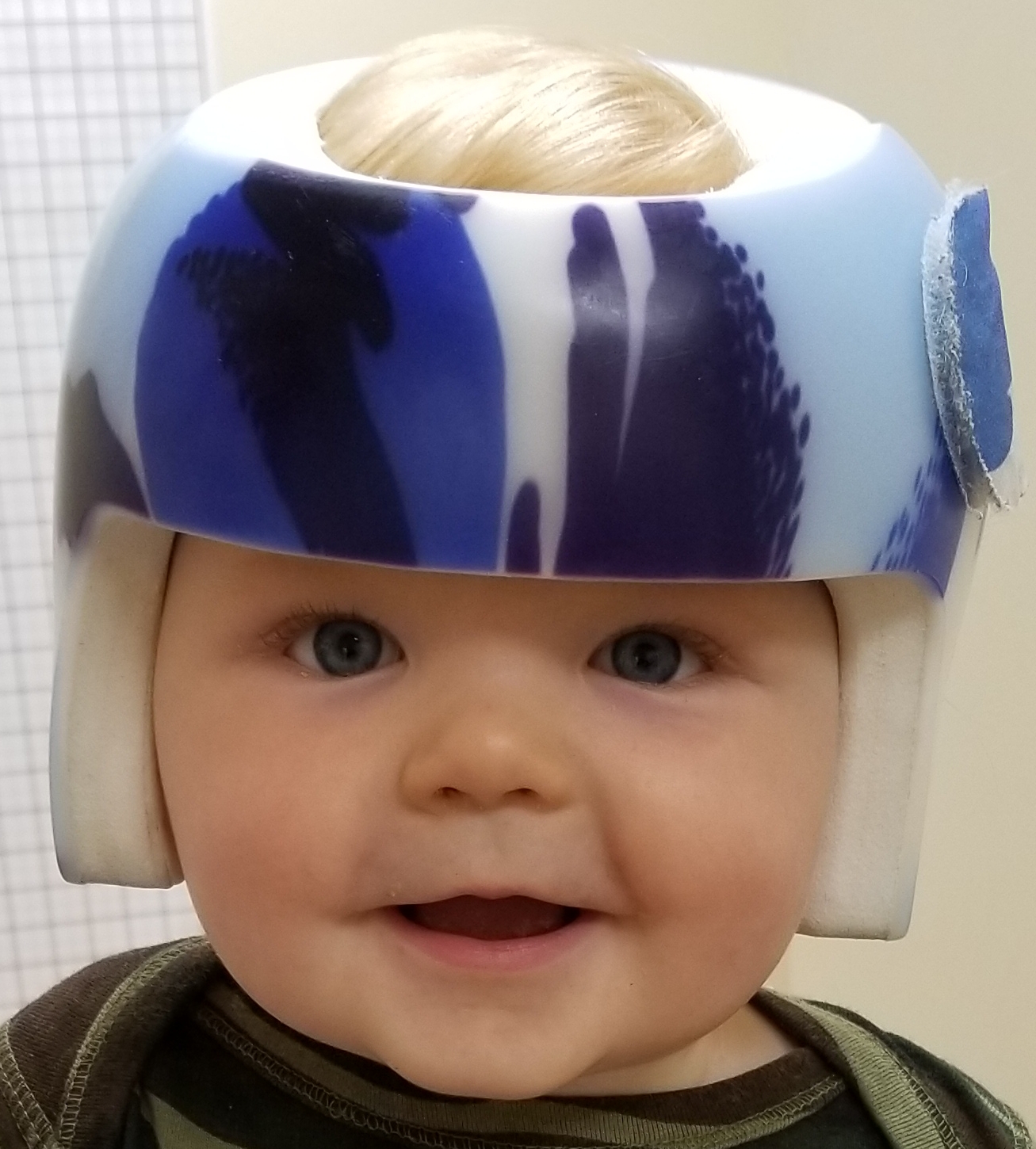 The Boston Band is a lightweight foam and plastic helmet that treats a number of types of cranial asymmetry, including positional plagiocephaly by providing a pathway for the infant's head to grow into a more symmetrical shape.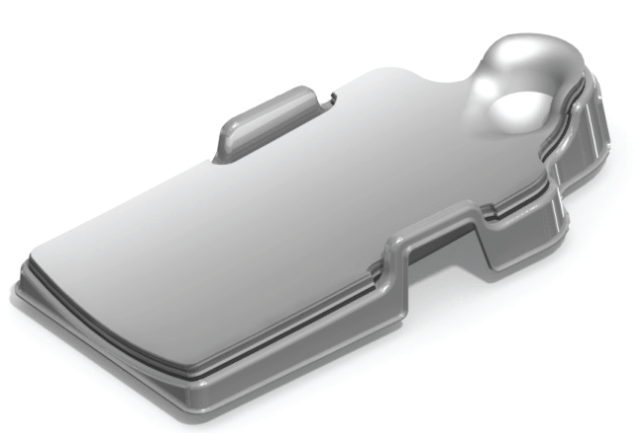 In partnership with Boston Children's Hospital, Boston Orthotics & Prosthetics developed the PlagioCradle, an alternative sleep surface, custom fit to each patient using layers of foam.
The concept of cradle treatment is based on the notion that if an infant's maturing head deforms against a flat surface, then a concave surface would enable the head to grow in a normal, rounded fashion. This foam is dense enough to maintain its form under the weight of the infant, yet is soft enough to remain comfortable during long hours of use. Brachycephaly presentation is a contraindication for the use of this device.
This product is intended for use by infants between 1 to 3 months of age. It is currently dispensed by prescription through Orthotic clinics with follow up during use by a certified orthotist. Use of this product must be discontinued when a baby is able to roll over.
The Cuddle Cup is the second product created in this product line. It is a smaller version of the Plagio Cradle which is intended exclusively for use for babies in hospital Neonatal Intensive Care Units. This product has recently been sublicensed to DandleLIONmedical. They are in the process of making further enhancements to the product and should be marketing it in the near future.