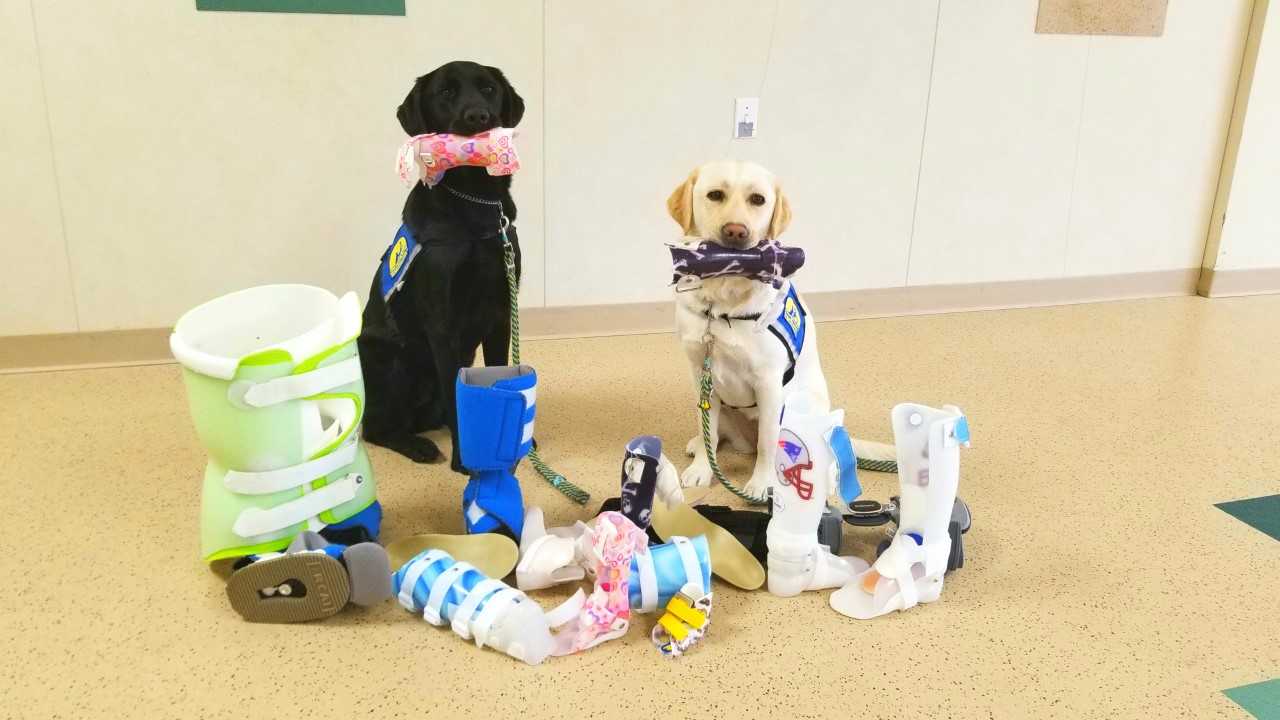 Boston Orthotics & Prosthetics recently donated orthotics devices to Canine Companions for Independence (CCI), which trains service and skilled companion dogs for adults and children.
CCI provides service dogs for individuals with physical disabilities, hearing dogs for individuals with significant hearing loss or deafness, assistance dogs for veterans, and facility dogs who work in a facility setting with special needs clients. The dogs allow for increased independence and help with day-to-day tasks.
Lauren Houle, an orthotics resident with Boston O&P in the Boston-area clinics, was familiar with CCI because her mother has a hearing dog from CCI. When she heard that CCI was looking for donations of orthoses to use for service dog training at their Northeast Regional Facility, she knew it would be the perfect opportunity to give back.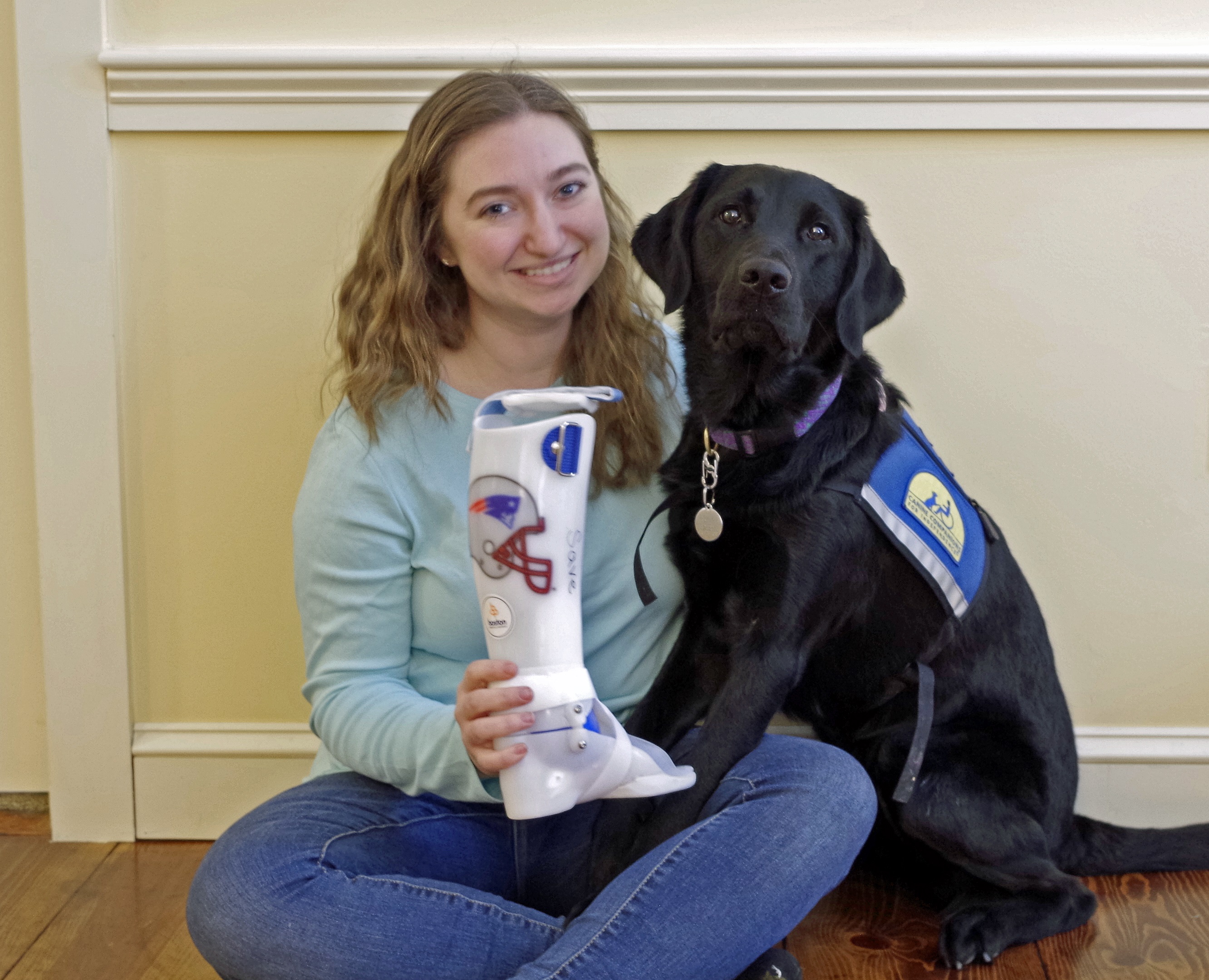 CCI's dogs are trained to perform a variety of tasks, including opening doors, alerting to sounds, and retrieving specific objects for their handlers. Many of the handlers have a physical disability and need orthotic devices for help or independence with daily mobility.
Some of these orthoses are oddly shaped or difficult to grip, so the service dogs in training need practice with real examples of the devices they will be encountering when on the job. After training with the devices, when a dog is issued a command to "get" the orthosis, they will be able to seek out and find the device, pick it up in their mouth, and deliver it to their handler.
Boston O&P clinicians are often asked if they take back old orthoses for donations, especially since they work with children who are constantly growing and needing new devices. CCI's request was too good of a coincidence to pass up, so Lauren coordinated with some of Boston O&P's clinics to collect orthoses including ankle foot orthoses, spinal orthoses, knee braces, etc., to help the dogs with their training
For more information, visit the Canine Companions for Independence website.
---