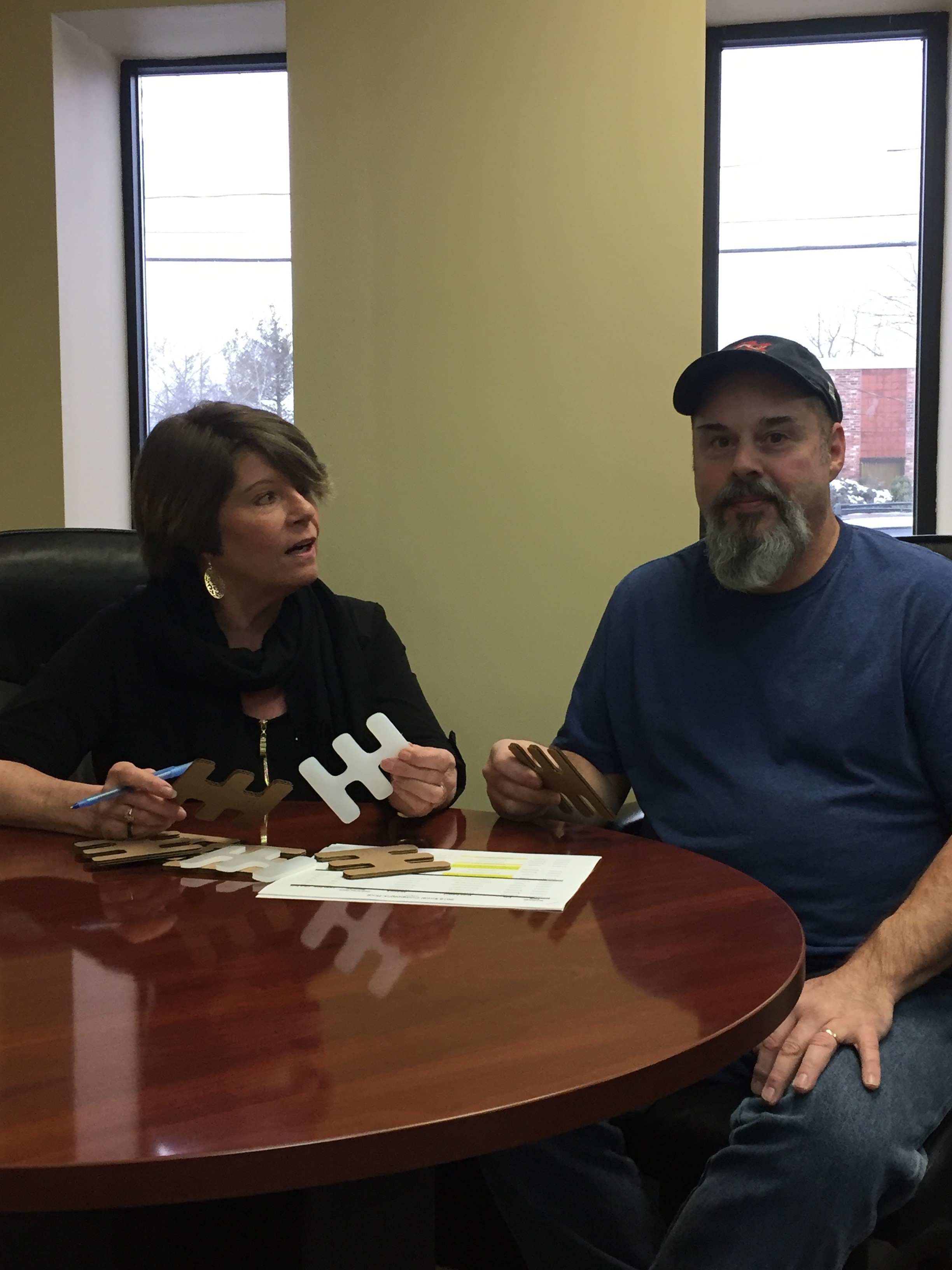 Boston Orthotics & Prosthetics, an employee owned company, has been following Lean practices since 2006 in an effort to continuously improve the entire "Patient Care Cycle," which includes every process throughout the care of each and every patient.
As the premier provider of pediatric orthotic and prosthetic care in the United States, following Lean practices means we are always focused on streamlining and improving our manufacturing methods and eliminating waste whenever possible.
One recent improvement we've made is that we have started making our brace spacers out of cardboard rather than plastic.
Spacers are small pieces that are put into the opening of the brace to keep the brace from curling inward after the brace is formed. Making the spacers out of cardboard is not only better for the environment, it's more cost-effective. Previously, we had made spacers out of scrap plastic, but because we had been following the Lean practice of eliminating waste, we no longer had as much scrap and were forced to use full sheets of plastic for the spacers, which increased the cost.

The carboard spacers were developed in November 2018 and are now being used exclusively for all braces in the Boston Brace product line.
"We're thrilled we've been able to come up with an idea that both eliminates waste and reduces cost, not to mention makes our products more environmentally friendly," said Steve Silva, a Boston O&P spinal technician who does the CAD scans for scoliosis braces.
"This is what Lean is all about," said Judy Smith, a Boston O&P customer service representative whose dedication to Lean practices won her an honorable mention for the Silver Toaster Award for Employee Excellence in Lean in 2017. "Every suggestion doesn't have to be a million-dollar idea. Incremental advances are crucial to the Lean concept of continuous improvement, and I'm proud we came up with an idea that we were able to implement so successfully."
Ann Keenan, who started Boston O&P's "Idea" group, is also tasked with keeping production costs low, so the new spacers are a big win in her book. "Like all manufacturers, we are always focused on reducing costs without sacrificing quality, so we can continue to provide the best possible product to our valued customers. Transitioning to cardboard spacers checks all the boxes for us."
---