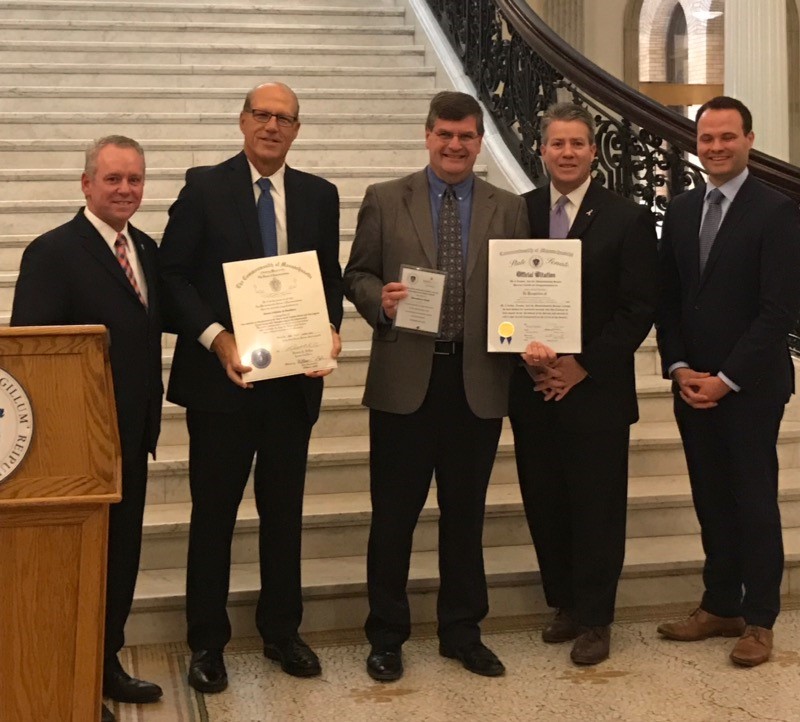 Boston Orthotics & Prosthetics has been chosen as Manufacturer of the Year for their region of Massachusetts by the Massachusetts Joint Legislative Manufacturing Caucus, which includes more than 60 legislators from around the Commonwealth who are focused on training for manufacturing employees, encouraging innovation, and expanding manufacturing apprenticeship opportunities.
The award was presented to Boston O&P at the third annual awards ceremony at the Massachusetts State House on October 30, 2018. The event was held to showcase the winning manufacturers' innovative manufacturing capabilities and products, and to honor their commitment to creating and maintaining employment and economic opportunities in the Commonwealth.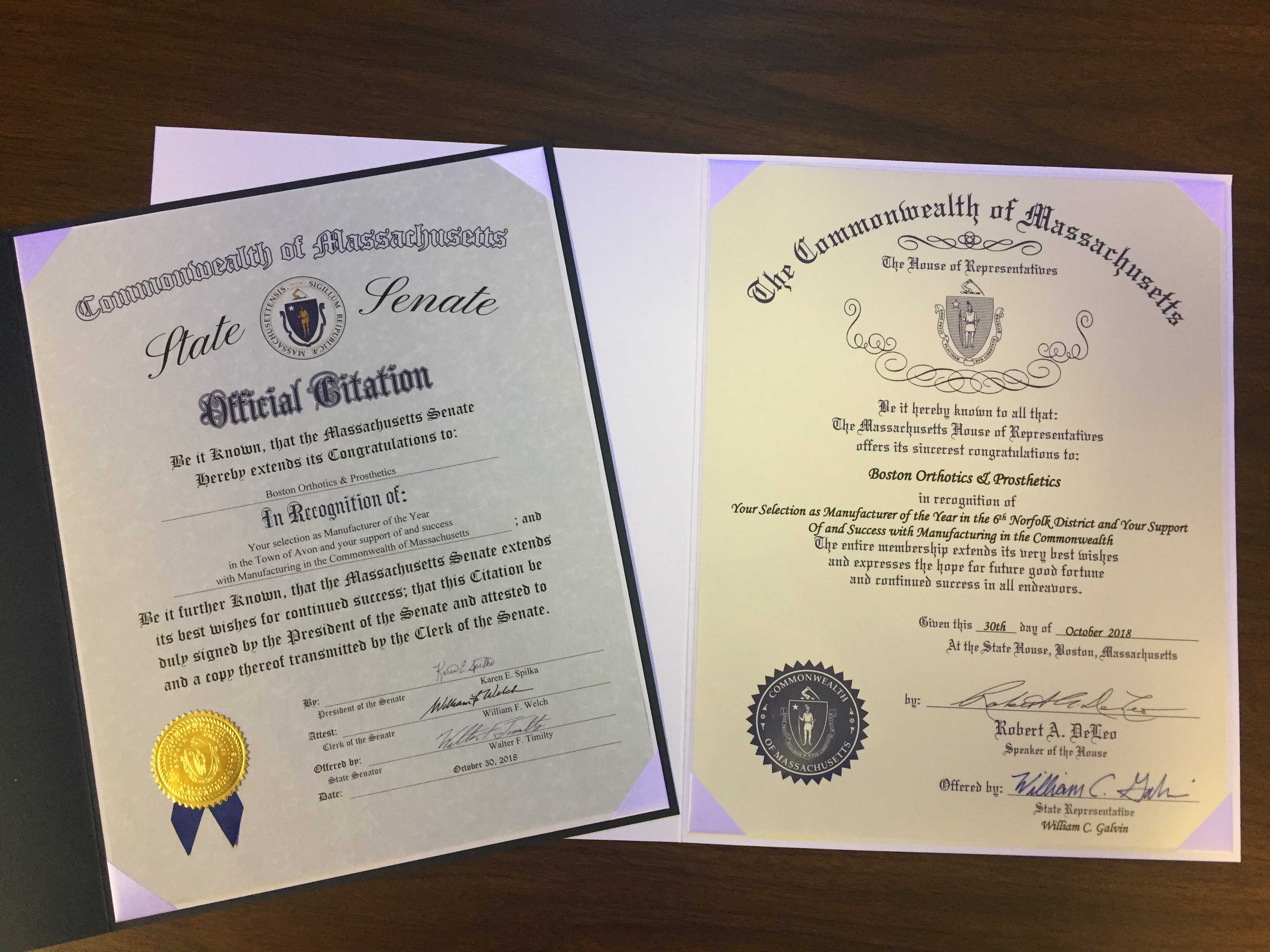 Boston O&P is a leader in pediatric orthotic and prosthetic services, and has been designing and manufacturing specialized orthoses in the Boston area since its founding in 1975
The award was presented by Representative Jeff Roy, Representative Bill Galvin, Senator Walter Timilty and Senator Eric Lesser and accepted by Boston O&P President and CEO Thomas Morrissey.
"I am proud and humbled to accept this prestigious award on behalf of the employees of Boston O&P," said Morrissey. "Our success as a company is due to the great team of people we have working together every day to make a positive difference in the lives of our patients."
---