Alicia Ericson, CPO
Certified Prosthetist Orthotist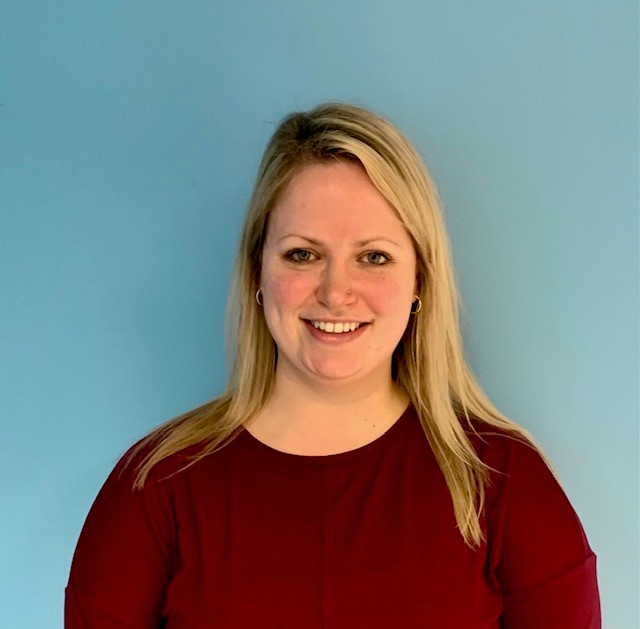 Specialty
Pediatric Orthotics and Prosthetics
Education, Certificates, Membership
ABC Certified Prosthetist Orthotist
Licensed Prosthetist Orthotist in Ohio
Member of the American Academy of Orthotists & Prosthetists (AAOP)

Masters in Prosthetics and Orthotics, University of Pittsburgh, 2016

Bachelor of Science in Engineering with a concentration in Biomedical Engineering, Robert Morris University, 2014
Philosophy: I believe the best orthotic and prosthetic treatment is achieved through a team approach. By working together with treating medical providers, therapists, and most importantly, the patients and their families, we can get a full understanding of what the specific goals are from all the different perspectives. It is my job to put all the thoughts and ideas into action and help the patient achieve their full potential.
Bio: Coming from an engineering background, I spent a lot of time within a lab during my schooling. Towards the end of my undergraduate career, I knew I wanted to continue to apply this learned knowledge outside of a lab in a way where I could utilize my people skills and passion for helping others. My younger cousin has a prosthesis, so I did some more research into this avenue and the rest is history. During my graduate school externship and residencies, I had the pleasure of working in several children's hospital settings across the country, which is where I initially acquired my passion for pediatric care. After completing both my orthotic and prosthetic residencies, I became an ABC Certified Prosthetist Orthotist in 2018. Since then, I have been working as a CPO and have specialized in pediatric care, working regularly with kids of all diagnoses.
In my free time, I enjoy spending time with my family (especially my brothers that are local to the area). Also, having Pittsburgh roots, I love cheering on all my black and gold sports teams!