Briar Sims, COA
Certified Orthotic Assistant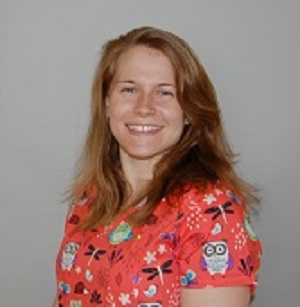 Specialty
Education, Certification, Memberships
BS, Mechanical Engineering Technology, University of Toledo

ABC Certified Orthotic Assistant
Philosophy: I strive to be an open book for parents and patients alike, in order to help them feel comfortable throughout the bracing process.
Bio: I was first introduced to the orthotics and prosthetics field during my junior year of high school. Working with my hands and helping others are two things I thoroughly enjoy, so when I discovered this career path, I was immediately drawn to it. Not long after graduating college, I learned about the option to become a certified orthotic assistant. Following graduation, I started my career with Boston O&P as an Orthotic Assistant in 2017 and became certified in 2019. I love what I do and am continuing to learn new things every day.
Outside of work I enjoy being active with outdoor activities, such as hiking, camping, and kayaking, or just simply hitting the gym.