Boston Orthotics & Prosthetics was pleased to be able to support the Society on Scoliosis Orthopedic and Rehabilitation Treatment (SOSORT) by attending and presenting at the 13th Annual congress, held April 18–21 in Dubrovnik, Croatia.
Our abstract, Multi-Center Long Term Follow up Study of Adult Patients with Adolescent Idiopathic Scoliosis Treated with The Boston Brace – Quality Improvement from the Patient's Perspective was presented by Jim Wynne, CPO, Boston O&P VP.
"It's encouraging to see the quality of scientific presentations and the enthusiasm of all the healthcare professionals dedicated to providing competent comprehensive scoliosis management," noted Wynne.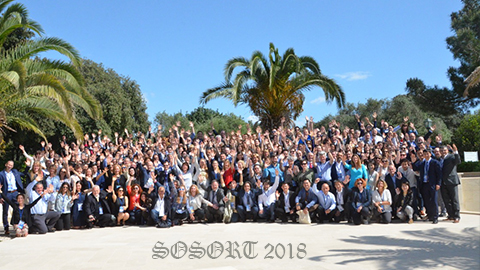 SOSORT is an international society with the goal of fostering the best in non-operative management, early detection, prevention, care, education and information on scoliosis and other spinal deformities, and to encourage multidisciplinary team work, including researchers, healthcare professionals, patients and their families.
---