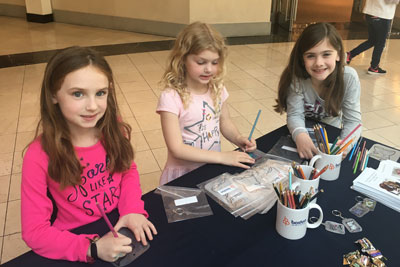 On Saturday, April 28, Curvy Girls of Philly Chapter hosted its annual fashion show for girls with scoliosis at the King of Prussia Mall in Pennsylvania.
The show, called Embracing the Curve, featured spring fashions from retailers including Lord & Taylor, Macy's, Modell's, Tadashi Shoji, Orchestra, and Primark. The clothes were modeled by 24 girls wearing their scoliosis braces, demonstrating that being fashionable is still possible while wearing a scoliosis brace.
More than 200 people attended the show, including team members from the Boston O&P of Voorhees and Philadelphia clinics. Boston Orthotics & Prosthetics was also an event sponsor.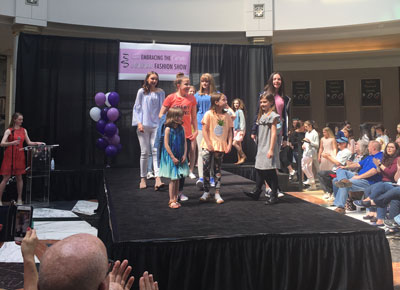 "The Curvy Girls Foundation Fashion Show was an incredible success," said Katrina Cook, Certified Orthotic Fitter and Orthotic Assistant at Boston O&P. "Steve Slawinski and I were thrilled to support such an inspiring foundation that empowers young girls with scoliosis to live their best lives. A strong support system is the key to a well-rounded treatment plan and the models, families, and friends that we met on Saturday were just that."
Thank you to everyone who attended the show!
---