Brachycephaly and Plagiocephaly: Why Hadley Wears a Helmet
Posted on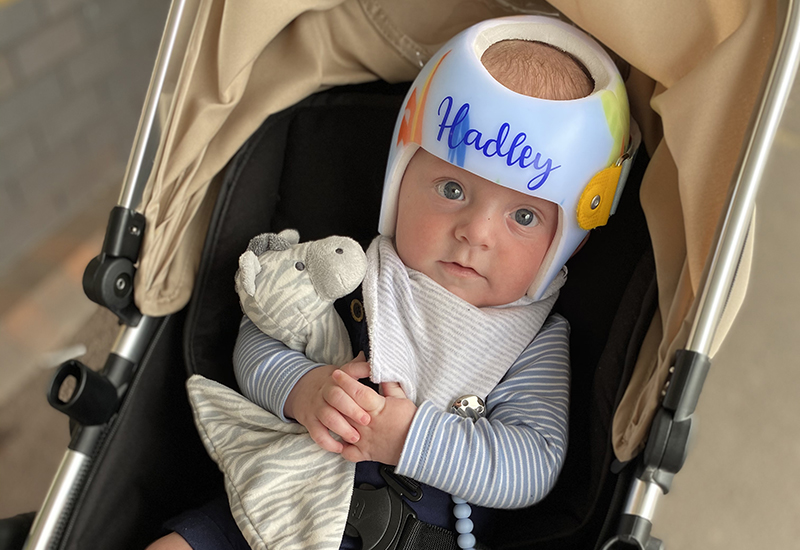 When Hadley was born this past March, his mom Melaina Barry says his head was almost cone-shaped — a condition known as brachycephaly. "He spent quite a lot of time in the birth canal and was delivered with forceps as well, so his head was like a cone at the top."
As weeks passed, Melaina hoped the shape of his head would improve. "I kept looking at it, and I was stressing, and getting a bit paranoid." She began searching online to see how long it would likely take to return to normal — the information ranged from a few weeks to months. In the meantime, Hadley started to develop a flat spot on the side of his head (plagiocephaly), which in hindsight made sense to Melaina, since he often slept on his side.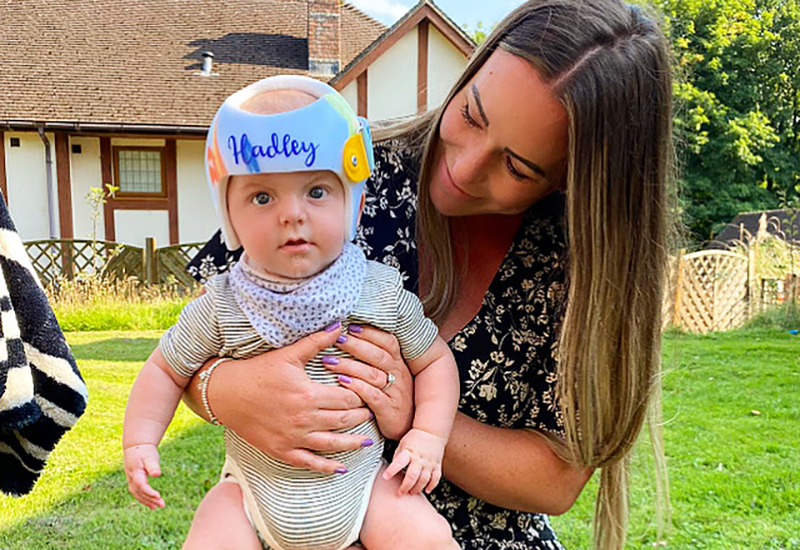 Helmet therapy for Hadley
With their hometown of Newport, South Wales, in lockdown, Melaina had plenty of time to research and explore options, such as repositioning and tummy time, both of which proved unsuccessful. Concerned, she contacted Lisa Williams, a clinical specialist at Align Clinics in Cardiff, South Wales, that offers cranial head remolding. Williams provided a free consultation.
"With everything locked down, I was the only person there," says Melaina. "Lisa measured Hadley's head, and straightaway she put him in the severe category, but she reassured me that having a helmet would sort it out. So, I said, 'Let's go for it'."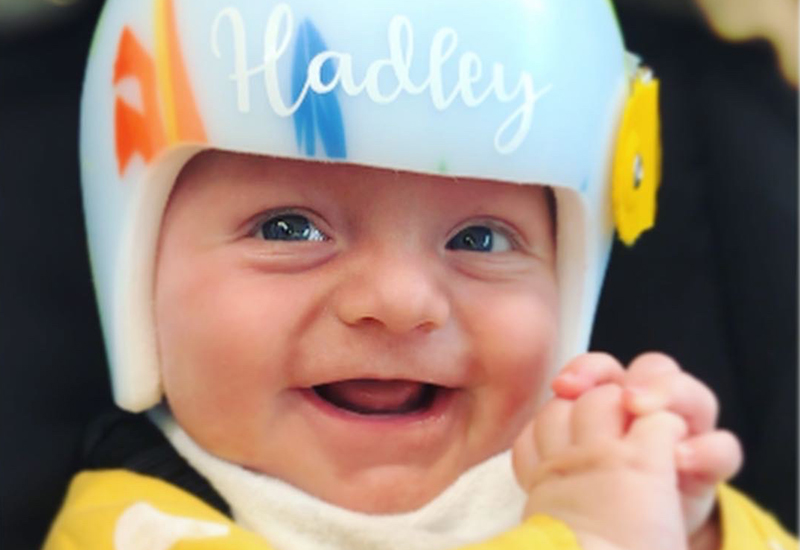 The Boston Band
All of Align's cranial helmets are manufactured by Boston Orthotics & Prosthetics. This lightweight orthosis, called the Boston Band, is created from a 3D scan of the infant's head. Made with a plastic shell lined with polyethylene foam, the Boston Band provides a pathway for the infant's head to grow into a more symmetrical shape.
"Hadley is simply amazing," says Williams. "He is such a content, happy, smiley little boy who is an absolute pleasure to treat."
A few weeks later, the light blue Boston Band, decorated with dinosaurs, arrived back from the United States. Hadley didn't seem to mind the helmet, and Melaina made sure to follow Lisa's instructions regarding wear time. "I take the helmet off for a half hour in the morning to give him a bath and then again in the evening for half hour just to give him a little break."
Within four weeks, Hadley's degree of asymmetry went from severe to moderate.
"Because of the quality of the Boston Band itself and of course the team of people in the manufacturing process of his helmet, Hadley, in just under eight weeks in treatment, has channeled an incredible 21mm of growth," says Williams.
She estimates he has only two months left in his Boston Band before he graduates from his helmet journey with a perfect head shape — a testament not only to the quality of the helmet, but also to Hadley's parents. "None of this would be possible without his equally amazing Mum and family, who have adhered to my advice and guidelines to the book."
---