Girls with Scoliosis Provide Brace Fashion Tips in Boston Orthotics & Prosthetics Survey
Posted on
The results are in! Almost 100 girls responded to the "What to Wear" survey conducted by Boston Orthotics & Prosthetics, providing their thoughts and tips on how to dress comfortably and fashionably while wearing a scoliosis brace.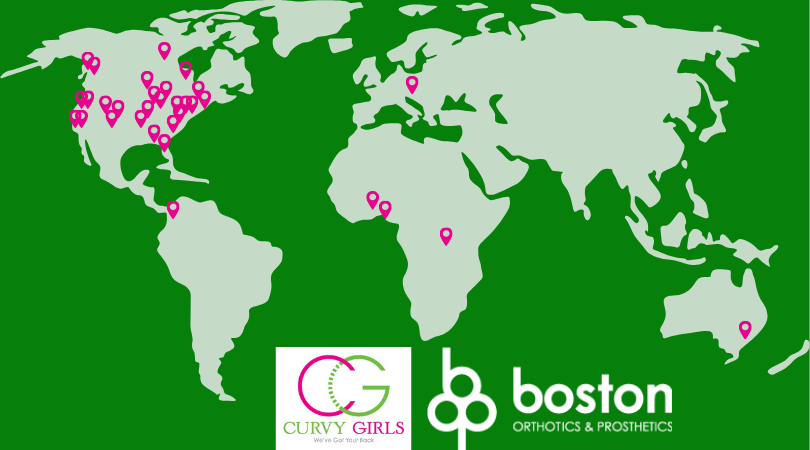 The survey was sent to members of Curvy Girls, a national support group for girls with scoliosis. Responses came in from 98 girls from all over the world, from right in our New England backyard to places as far away as Canada, Colombia, Australia, Romania, and Africa.
Here's what respondents told us about their scoliosis experience:
75% were diagnosed with scoliosis between the ages of 9 and 14
44% wear a Boston Brace Original, 13% wear a Boston Brace 3D®
40% have been wearing their brace for more than 2 years, 37% have been wearing it for 1-2 years
29% feel very positive about wearing their brace
Most of the girls who responded to the survey said wearing a brace has changed the way they dress, from changing their style a little (20%) to completely (35%) or somewhere in the middle (40%). Most girls (75%) wear the brace under their clothes, with 20% saying it depends on the outfit or what activities they are participating in.
"Sporty" is the style 70% of girls say they adopt when wearing a brace, though others preferred different styles, including edgy, girly, or preppy. Many girls shared their specific clothing choices and tips, including long-sleeved T-shirts and yoga pants, flowy shirts over leggings, tank tops under a leather jacket, PJs, and even a school uniform.
Check the Boston O&P Facebook page throughout June, which is Scoliosis Awareness Month, to see more tips, guidance, and helpful information from What to Wear survey responses.
---
Please note: To maintain the confidentiality of the survey respondents, all social posts, graphics, etc. related to this survey will use stock photography rather than photos of respondents.
---