How a Dancer Narrowly Escaped Scoliosis Surgery
Posted on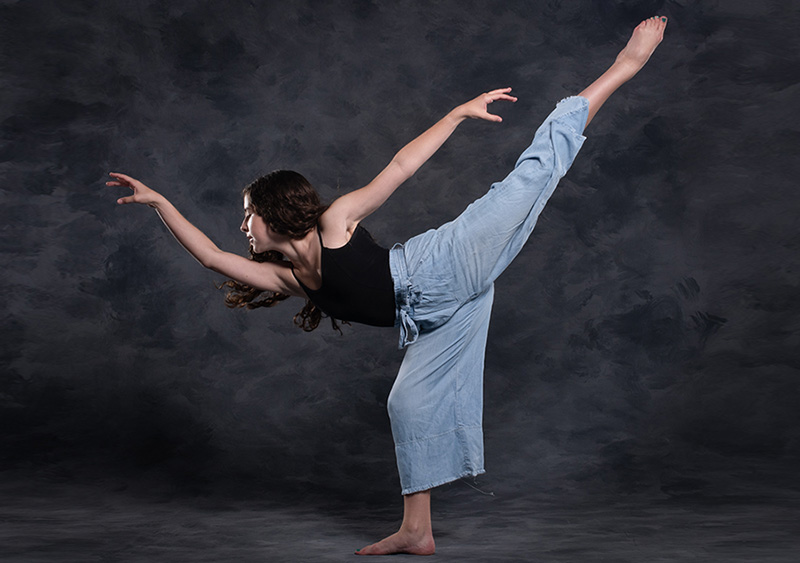 The sport and art of dance focuses on strength, poise, grace and discipline—all areas Emily Hauser works tirelessly to hone and perfect during her many hours of practice with the Evanston Dance Ensemble. What Emily didn't anticipate was yet another challenge—scoliosis.
"In October of 2017, I hurt my ankle," says Emily, who was 14 at the time. "I was leaning over to look at it, and my dance teacher noticed my back looked a little funky. She said, 'You might just want to get that checked out while you're at the doctor for your ankle.'"
At the doctor's office near their home in Evanston, Illinois, an X-ray was taken of Emily's back. A day later, her mom Juliet Bromer received a voicemail from the Orthopedic Department.
"They said, 'Her curve is very severe—49 degrees—and you have to schedule surgery immediately,'" recalls Juliet.
A second opinion at another hospital reinforced the first, but Emily's parents were not ready to accept this as the only treatment option. With family in the Boston area, the Hausers decided to schedule an appointment at Boston Children's Hospital.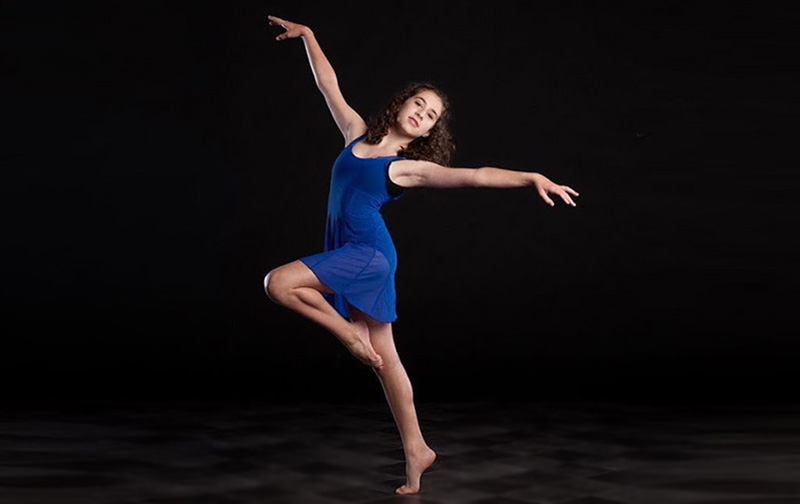 Third opinion spawns a collaborative approach
In November 2017, Emily was seen by John Emans, MD, a Boston Children's orthopedic surgeon, who prescribed a scoliosis brace called Boston Brace 3D®. A month later, she returned to Boston for her fitting with orthotist Rusty Miller, CPO, vice president and clinical director of New England Area Clinics at Boston Orthotics & Prosthetics.
"The Boston Brace 3D has a unique shift/push combination of forces that move the spine into a corrected position," says Miller. "Additional space is provided for rotational correction and breathing mechanics."
In addition to the 3D brace, physical therapy was also recommended. Emily's parents sought the help of Michelle "Micky" Dwyer, DPT, an advanced Schroth-certified physical therapist, near their home in Evanston, Illinois.
The Schroth Method is a non-invasive physical therapy treatment that focuses on halting curve progression by elongating the trunk, improving posture and lung function, and reducing pain. The exercises include strengthening, stretching and breathing techniques to facilitate curve correction.
"The Boston Brace 3D and Schroth therapy complement one another," says Dwyer. "The brace openings on the concave side of the curve help facilitate the breathing into the collapsed side. This breath work facilitates the inner muscles of the rib cage to shape and change the rotation of the curve. It's learning your curve's pattern, and then basically learning how to work out of it."
According to Dwyer, regular communication with the orthotist and orthopedic surgeon is critical to a successful outcome for any patient. But in Emily's case, logistics were a challenge — Dwyer was located in Glenview, Illinois, while Miller and Emans were located in Boston, more than 1000 miles away.
"I thought, okay, this may be tricky, but it worked out great," says Dwyer. "I would email photos of Emily to explain what was going on with the brace, address any imbalances and offer suggestions, and we would conference by phone as needed. They were always so collaborative and receptive regarding any input I had."
Emily returned to Boston for checkups and brace adjustments every three to four months. Initially, the suggested wear time was 18 hours per day. So, naturally, when she wasn't wearing the brace, she was dancing—five days a week. Although her team was concerned dance might hinder progress, the results were, in fact, quite the opposite.
"When Micky asks me to breathe into this rib or lift this side of my back, these are sort of abstract concepts," says Emily. "People don't do these kinds of things on an everyday basis. But in dance, I do. So, I am able to understand the very minute movements that make Schroth what it is."
SOSORT Award
Fourteen months after she began treatment, Emily's X-ray revealed a drastic reduction in her curve from 49 degrees to 11 degrees. The results were so remarkable the team—Emans, Miller and Dwyer—was honored at the 2019 International Society on Scoliosis Orthopedic and Rehabilitation Treatment (SOSORT) Annual Meeting, held last April in San Francisco.
"It was an honor to be recognized, but, more importantly, we were thrilled to be able to get the word out about the amazing results from the combined Boston Brace 3D and Schroth Method," says Miller.
Emily and her mom are especially grateful for the care they received, so much so that it inspired Emily to enroll in a sports-medicine class.
"Having scoliosis really sparked my interest in injury and treatment. I've always been fascinated by how bodies work. Now, when I dance, I have a newfound understanding of symmetry and movement. It's made me a better dancer."
Learn more about bracing results for Boston Brace 3D.
---