How Does the Schroth Method Help Treat Scoliosis?
Posted on by Amy Sbihli, MPT, DPT
The main goal of the Schroth Method physical therapy treatment for scoliosis is to assist those with idiopathic scoliosis to learn about their spinal curvature.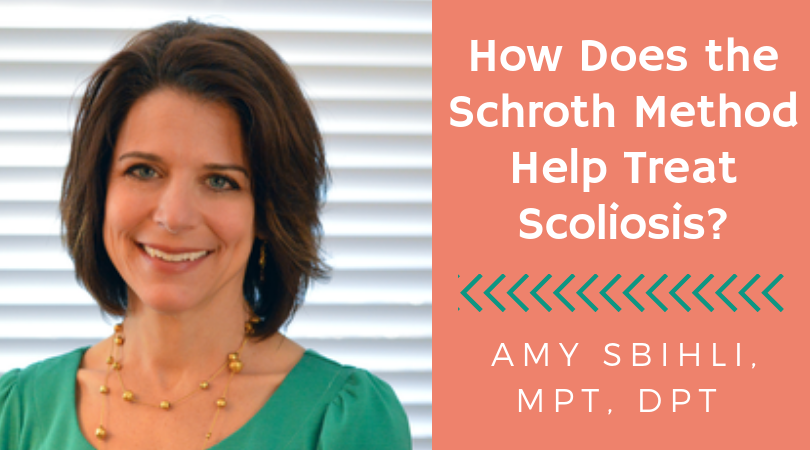 Once the mechanics of the spine and scoliosis are better understood, scoliosis patients learn exercises to strengthen against the natural tendencies of the curve.
Next, they learn about things to avoid, how to become more aware of their posture, and how to improve body mechanics during activities such as gym, music lessons, and sports.
In the end, the scoliosis patient learns lifelong skills that will improve their quality of life.
Benefits of using the Schroth Method for scoliosis may include:
Improved posture
Improved core stability and strength
Easier breathing
Less pain
Improved overall movement pattern and function
Improved self-management and understanding of the spine
Better pelvis alignment
Using the Schroth Method with Scoliosis Braces
Some patients with idiopathic scoliosis, usually ages 6-16, may have been prescribed to wear a thoracic-lumbar orthosis for their scoliosis, a treatment better known as "bracing." Patients may be prescribed to wear this brace for more than 18 hours a day, depending on the level of severity of the spinal curve and other factors.
For scoliosis patients who are wearing a brace, the Schroth Method is a great way to help minimize the effects of muscle disuse and generalized torso weakness.
When scoliosis patients are being weaned off the brace, the Schroth Method can help with curvature stabilization as patients transition out of the brace. If a patient has already been trained in the Schroth Method, the transition is more seamless.
---