Q&A with Chris Nelson, CPO, Boston Orthotics & Prosthetics
Posted on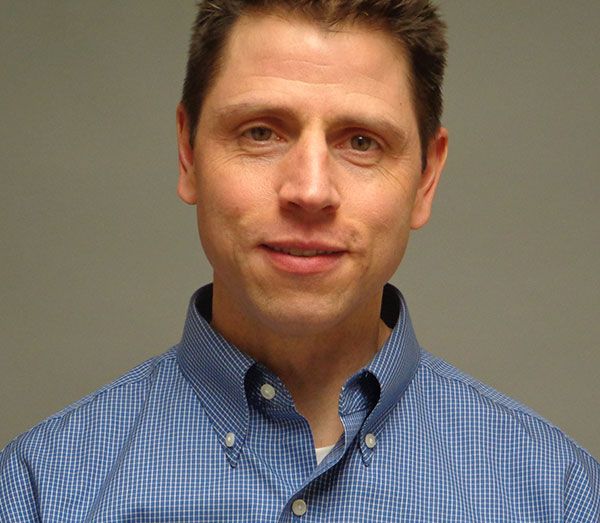 One of the most experienced scoliosis experts at Boston Orthotics & Prosthetics, Chris Nelson has been treating scoliosis patients in Boston O&P clinics since 1998. In this Q&A, Chris shares how he became interested in orthotics and prosthetics, how his degree in psychology helps him provide better care to his patients, and what his most rewarding experience at Boston O&P has been.
What was your first experience with the field of orthotics and prosthetics?
My first experiences in the field of O&P came through my early volunteer time and work as a physical therapy aid at Overlake Hospital in Bellevue Washington; a hospital my mother worked at for over 30 years. I became exposed to a variety of O&P devices and learned how they helped to improve the lives of the patients I was working with.
How did that experience influence your decision to go into orthotics and prosthetics?
I enjoyed the design aspects of O&P and the role it played in the problem-solving process for each patient. I was also influenced and learned a lot from the work my parents did for a living. My mother was an emergency room nurse for 30 years and my father worked as a researcher and designer in the field of optics and laser technology.
What made you decide to specialize in scoliosis?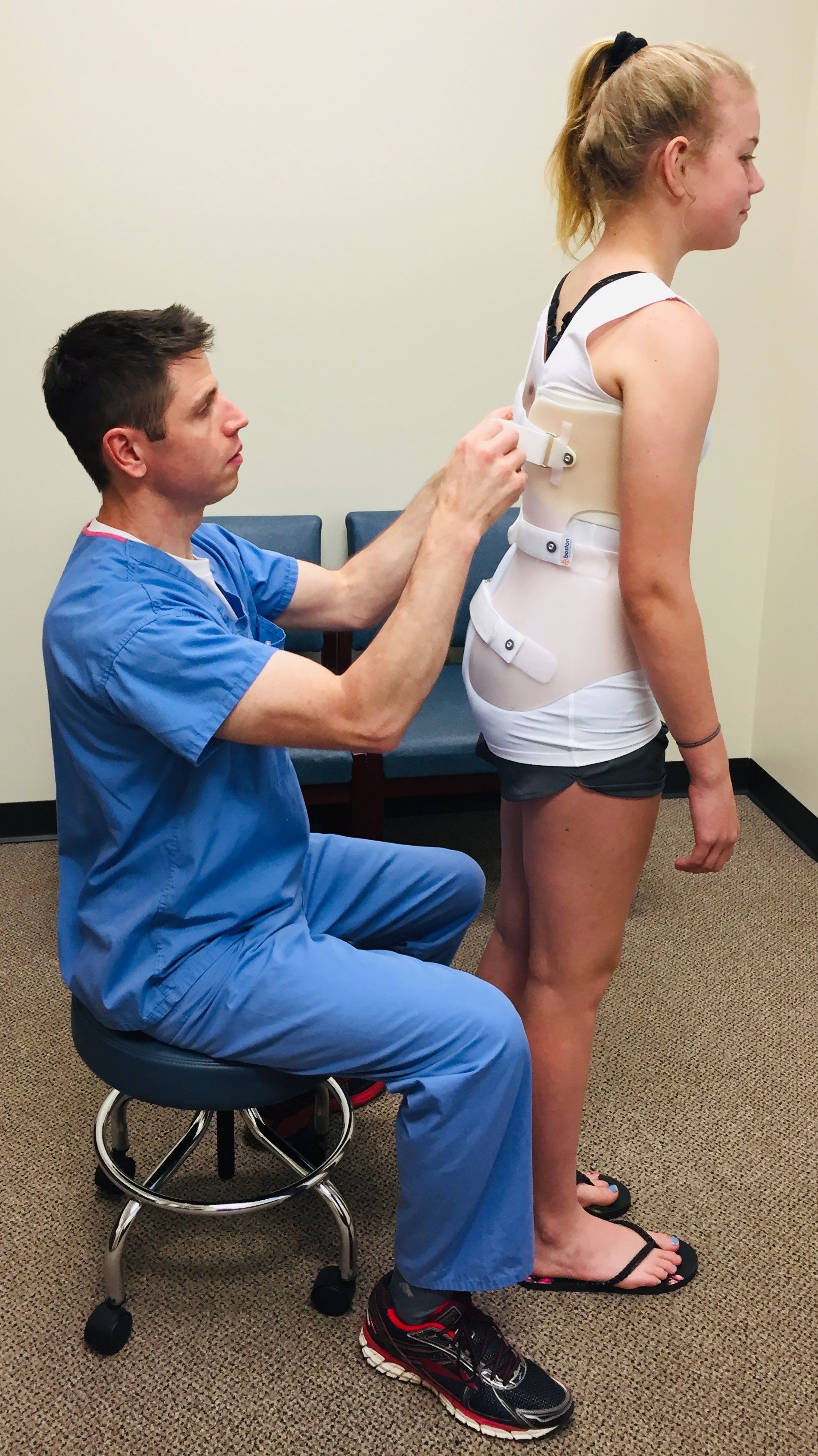 The three dimensional nature of scoliosis is intriguing to me and I have always enjoyed learning how we can positively influence the pathomechanics of scoliosis. I also enjoy the creative aspects of brace design, whether it is with the use of CAD or working with a plaster mold by hand.
You also specialize in pediatric prosthetics. What drew you to that area?
I love the resiliency of children in general, and the opportunity I have to empower them with tools to overcome the challenges that are presented to them. I enjoy working with my father to create parts that are non-standard or not available in order to create functional devices for children.
In addition to a B.S. in Prosthetics & Orthotics, you have a B.A. in Psychology from the University of Washington. Has your background in psychology been beneficial to your practice?
Yes. Understanding the psychosocial aspects of a situation is very important in creating a successful outcome for the families you work with. "Fixing" someone's back or leg is not always the end of the story. There is often a lot of stress and anxiety created for the patient in the process of treating them, which, although not intentional, can sometimes need to be addressed or brought to light to other health care providers or insurance companies to create more balance for the patient.
This year marks your 21st anniversary of joining Boston O&P. What made you decide to stay so long with the same company?
It is a wonderful company to work for. Boston O&P has made many positive changes over the years that have improved both patient care and employee well-being and they continue to do so. We are always trying to learn how to improve. Staying is an easy decision.
Do the doctors you serve at Children's Hospital of Philadelphia have a preference for scoliosis braces?
The standard of care at Children's Hospital of Philadelphia is outcome-based and is patient- and family- focused. Each patient is evaluated and treated individually based on their needs. Boston O&P provides a vast majority of the scoliosis bracing for Children's Hospital of Philadelphia and has done so since 1980. The preferred and most prescribed brace at Children's Hospital of Philadelphia is the Boston Brace 3D.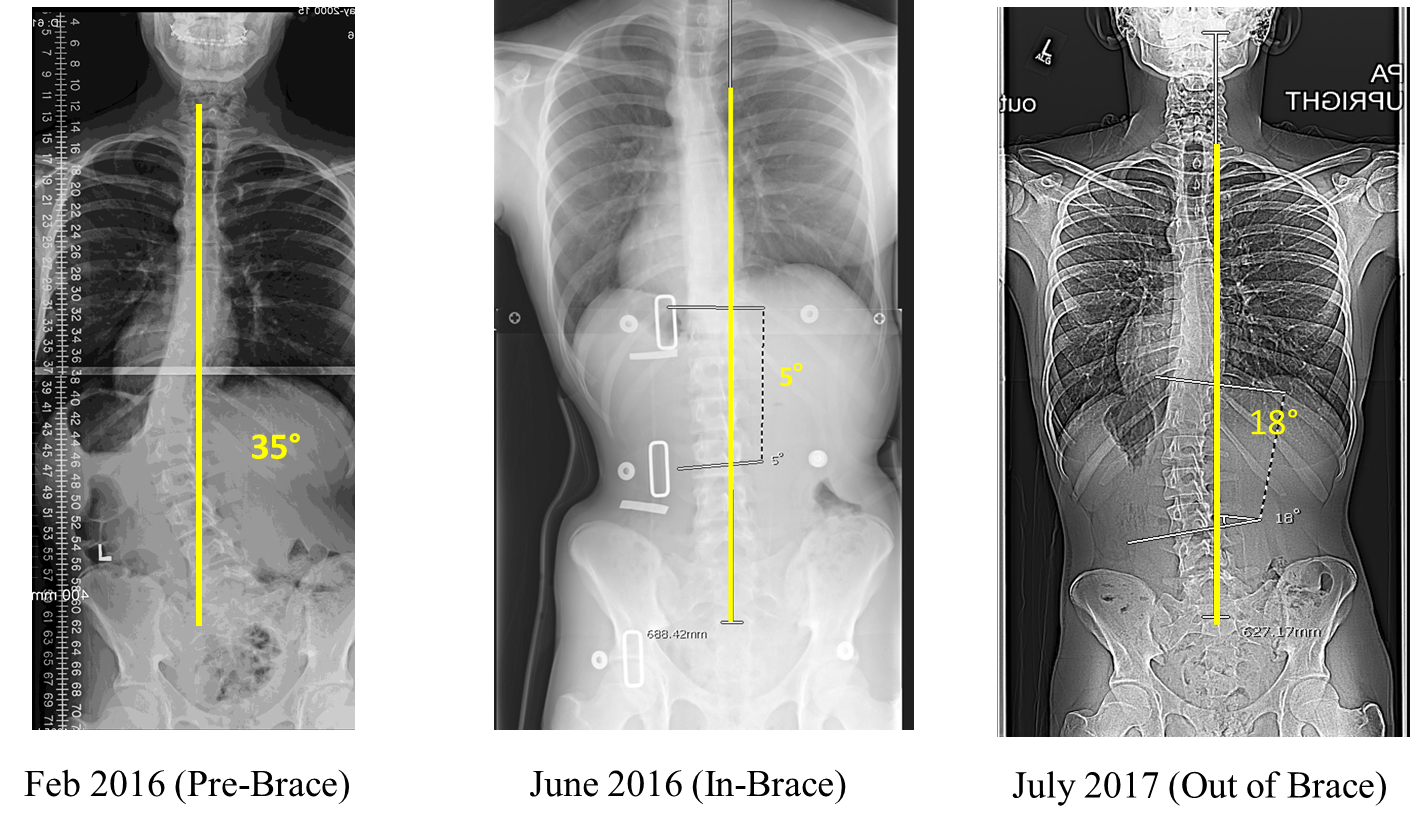 We feel strongly that the Boston Brace 3DTM is the best idiopathic scoliosis brace on the market with regards to outcomes, cost, and patient satisfaction. However, for families that are interested in other bracing designs, we offer clinical, financial, and real life solutions that will allow them to make an informed decision. We are trained and regularly provide other bracing designs such as Cheneau, nocturnal bracing, META style bracing, and N.M. bracing.
What has been your most rewarding experience working in your field and at Boston O&P specifically?
Co-authoring a chapter in the Atlas of Amputations and Limb Deficiencies: Surgical, Prosthetic, and Rehabilitation Principles.
From a patient treatment perspective, there is nothing better than seeing a young girl smile and sigh after being discharged from her scoliosis brace knowing that she has avoided surgery.
Do you have any specific goals or wishes you'd like to fulfill in your career?
I just want to help people reach their goals and feel like they have received the best care they can obtain.
---