Unstoppable Chase and His Spina Bifida Journey
Posted on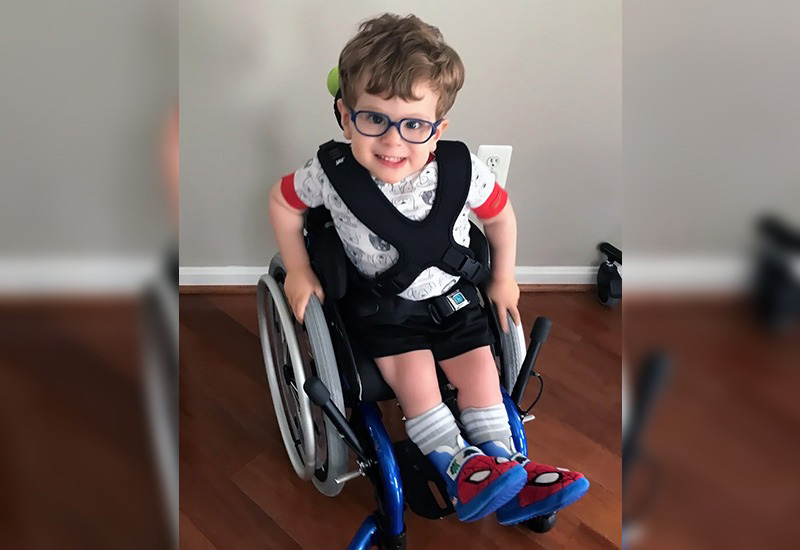 Like many couples, Kerry Adams and her husband, Derek, eagerly began preparing for the arrival of their first child. What they didn't prepare for was the unexpected news that their son had myelomeningocele, one of the most severe forms of spina bifida, in which the spinal cord fails to close during development.
Spina bifida causes damage to the nerves and spinal cord that can result in lifelong disabilities, including loss of bowel and bladder control, and leg weakness or paralysis. As a nurse, Kerry had a deeper understanding of what the diagnosis meant.
"It was the worst moment of my life," she says. "My husband and I took a week, had our cries and then hit the ground running."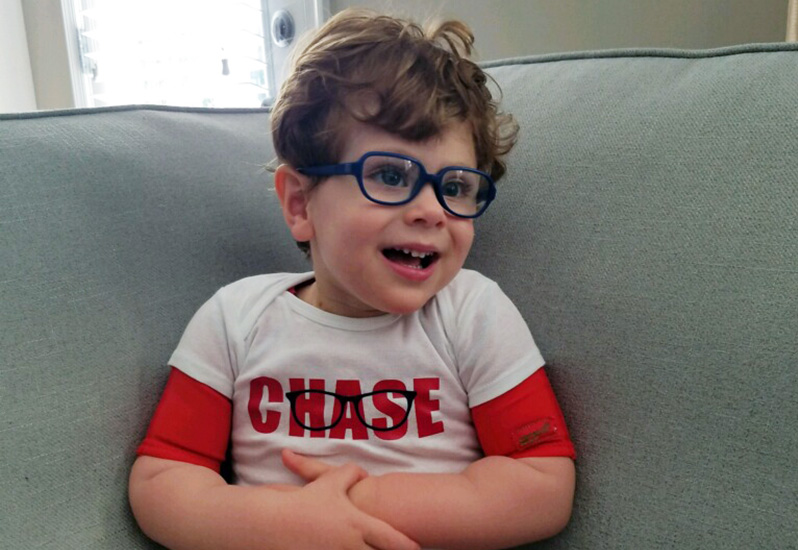 'The Dream Team'
By the time Chase was born in June of 2018, Kerry had assembled what she calls "the dream team." Along the way, that dream team expanded to include Shawn Koehler, an orthotist at Boston O&P of Annapolis, to whom Chase was referred for an activity chair and a thoracic lumbar sacral orthosis (TLSO) shortly after his first birthday.
"I did some research, talked to some friends and found out how awesome Shawn is in the world of orthotics," says Kerry. "Everyone kept saying, 'You have Shawn Koehler? That's amazing.'"
Since Chase has mobility difficulties with little-to-no sensation in his left leg, as well as secondary scoliosis (a curvature of the spine), Koehler recommended — in addition to the activity chair and TLSO — a dynamic movement orthosis (DMO) suit.
The DMO suit is designed to improve posture and stability," says Koehler. "I thought Chase would really benefit from it, particularly in his physical therapy sessions, and hopefully, over time, experience the improvement in function and control of movement when the orthosis is removed.
In no time at all — with the help of the DMO suit — Chase was sitting up on his own. "It was a night and day difference for my son," says Kerry. "His independence went through the roof."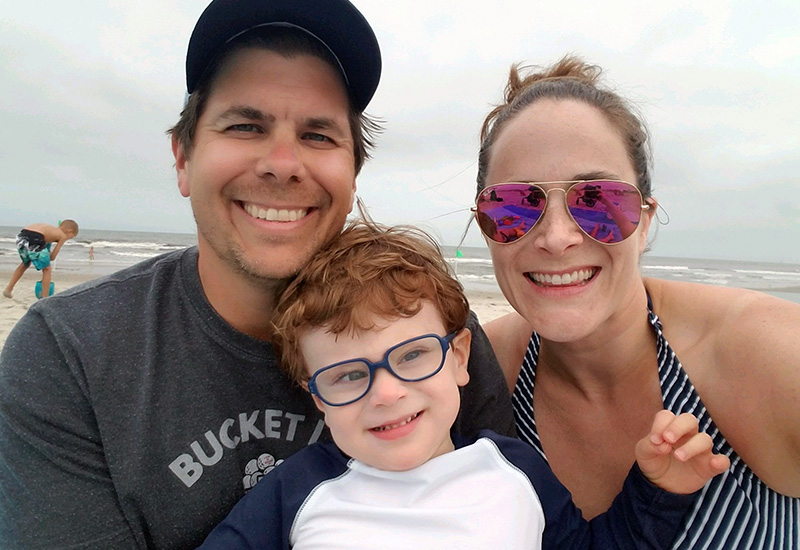 'RGOs are the way to go'
With DMO-assist, Chase began progressing rapidly in his twice-weekly physical-therapy sessions — working on standing with the hope of eventually walking. Although the physical medicine therapists were thrilled with the DMO suit, explains Kerry, they suggested she talk to Koehler about an alternative to the ankle foot orthosis (AFOs), which Chase had been wearing for more than a year to maintain his range of motion. Kohler said, "RGOs are the way to go."
A reciprocating gait orthosis (RGO) is a full-body orthotic device that consists of a hip-knee-ankle-foot orthosis (HKAFO), a custom-molded pelvic girdle and a thoracic extension.
"With RGOs, we are helping Chase pave a path to independence," says Koehler. "It is our hope he will eventually walk independently by using his torso to shift the weight to the forward leg, permitting the opposite leg to move forward."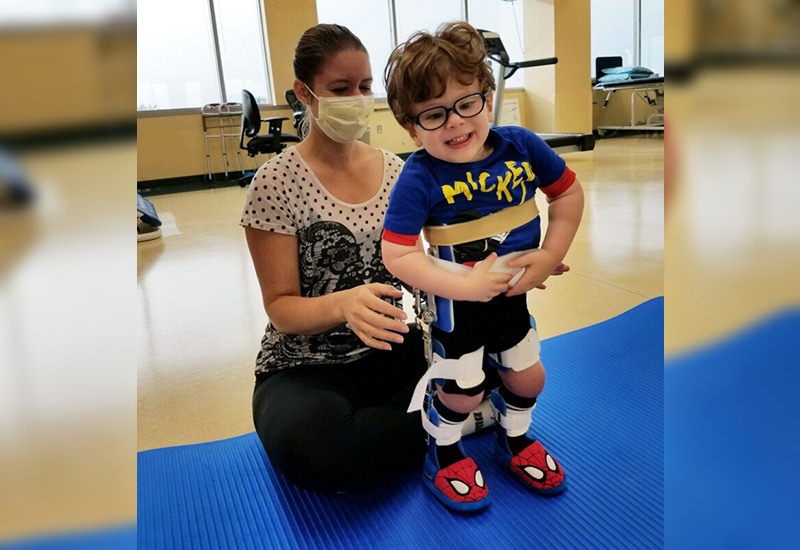 Kerry says she is thrilled with the results. "The RGOs are fantastic, and my son is standing independently for the first time ever. Shawn has been a godsend to us. He gave Chase his DMO suit, his activity chair, and now his RGOs — all these things have given independence. I just know Chase is going to be unstoppable."
---