Boston O&P of Union - Children's Specialized Hospital - NOW OPEN!
Contact
2840 Morris Avenue
Union, NJ 07083
Tel: 862.229.6868
Fax: 908.258.0247
Hours: M-Th 8:30 am - 5:00 pm, F 7:30 am - 3:30 pm
Directions: Conveniently located between Route 78 and Route 22 on Morris Ave., which is also known as NJ-82.
Driving Directions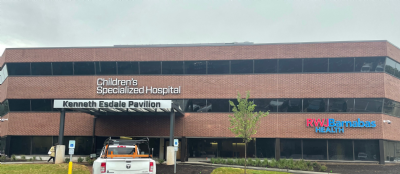 Boston O&P's newest location will be inside Children's Specialized Hospital's new location in Union, NJ. Boston O&P has built a brand-new, state of the art, office with the latest technology to provide advanced orthotic and prosthetic care for our patients and families.
When you come to see us at our new location you will see familiar faces. The staff you have been seeing in the Mountainside clinic will now be providing the same care in Union, NJ. You may see some new faces as well. We are welcoming a new clinician to the team, Sharon Toscano-Andrews, who has been practicing in the field of orthotics and prosthetics for over 20 years.
Why come to Boston O&P?
Highly skilled clinicians with 20+ years of experience
Latest technology
Structure Scanner and a Boston O&P scanning app created exclusively for Boston O&P practices.
Latest fabrication techniques
CAD (computer aided design) for custom orthoses
Walk-ins (based on clinician availability)
Coordinated care with Children's Specialized services

Physiatry
Orthopedics
Serial Casting
Physical Therapy

Convenience of all appointments in one location
Free on-site parking
Public Transportation bus stops on-site
Our dedicated staff is capable of handling the full-range of orthotic and prosthetic needs for all children, especially those with very involved diagnoses requiring high-end orthotic support.
We are proud to be partners with Children's Specialized Hospital, the pre-eminent provider of specialized healthcare services for infants, children, and young adults in the region. Children's Specialized is an affiliate of the Robert Wood Johnson Medical System.