Daryl Fornuff, CO
Certified Orthotist, Area Practice Manager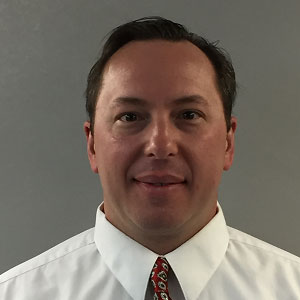 Specialty
Pediatric orthotics
Lower extremity
Spinal
Cranial molding
Functional Electrical Stimulation (FES)
Education, Certifications, Memberships
ABC Certified Orthotist
Licensed in the State of New Jersey and Pennsylvania
Orthotics, Median School of Allied Health Careers, 1996
25+ years of orthotics experience
Inaugural ESOP Award winner
Philosophy: My goal is to provide the best patient care possible by clearly explaining how the orthotics we are designing and fabricating will help my patients overcome their challenges. I believe in a team approach where the doctor, therapist, orthotist, and patient collaborate to determine what type of orthosis and or treatment will yield the best results.
Bio: Growing up, I always wanted to be a Firefighter, Paramedic, or Police Officer. I had this sense within me to want to help people in need. I happen to be a mechanically inclined person, which led me to jobs where I work with my hands. I worked in the building trade during summers while I was in school. In the field of orthotics I am able to combine all of these skills and interests, which makes me eager to go to work each day. It is a very rewarding career. My dad was a Certified Orthotist and Prosthetist and my mom is still working as an Occupational Therapist.
My wife, a Speech Therapist and I have two children and a wonderful Goldendoodle dog named, Chesney. My favorite hobbies are motocross riding with my son and restoring old machines.
Read about Daryl Fornuff, CO