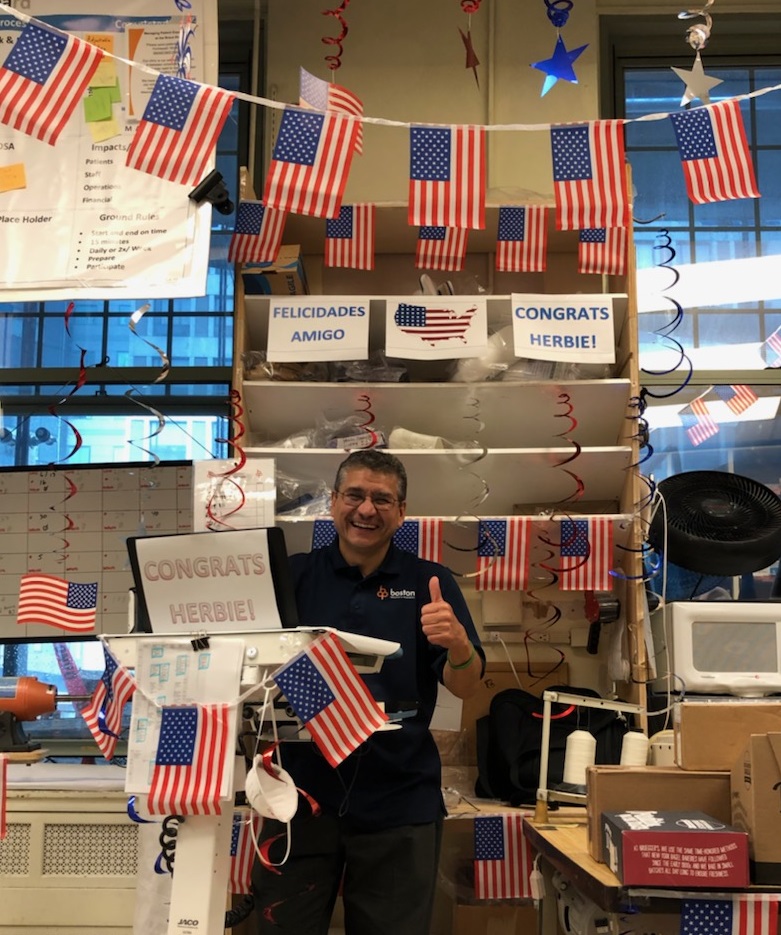 Boston Orthotics & Prosthetics congratulates Herberht Galdamez, a technician at the Boston O&P clinic at Boston Children's Hospital, for becoming a United States citizen.
Herberht came to the United States from El Salvador in 1995. At first he struggled with the language, so he came up with his own way to study. "I read a book in English and there were so many words I did not understand," said Herberht. "I highlighted all those words, then at night I looked up all the words I did not know."
Eight years later, Herberht was working in a restaurant in downtown Boston when his brother, Rafael Galdamez, a technician for Boston O&P, called to tell him there was an opening for a technician. The interview went well, and Herberht has been with Boston O&P ever since.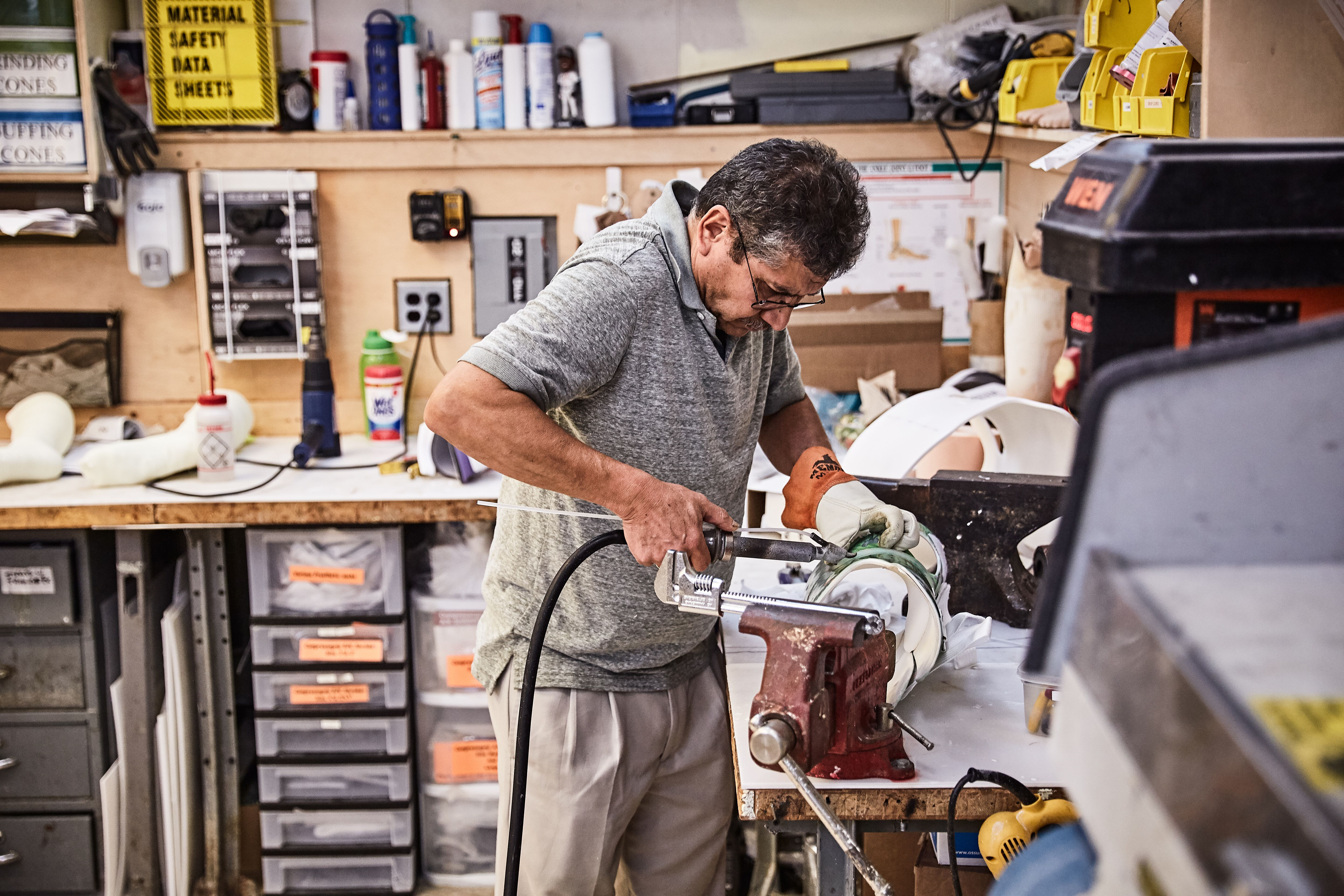 "It was a good opportunity for me," said Herberht. "It is a good field, and I love this job, including the environment and the challenges. I'm really thankful for this job—Boston O&P has been a great thing in my life."
"Herberht has proven himself to be of great value to our team," said James "Rusty" Miller, CPO, Vice President, Clinical Director of New England Area Clinics. "Over the past 16 years we have seen him grow in skill and knowledge, and he is always willing to learn to improve his skill sets or serve as a mentor to share his knowledge with other team members. It's just who he is. He is part of our family in business and country. We are lucky to have him and we hope his valuable contributions to Boston O&P will continue for many more years."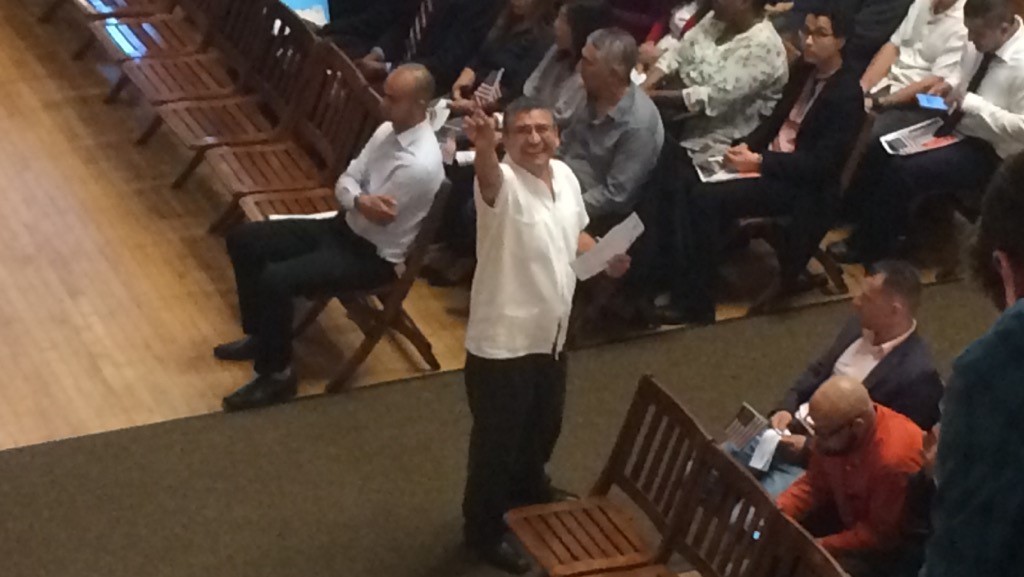 ---