At the 2019 SOSORT Annual Meeting, held in San Francisco April 25-27, a poster presentation illustrating a case study of scoliosis treatment with the Boston Brace 3D® and the Schroth Method of physical therapy won an award.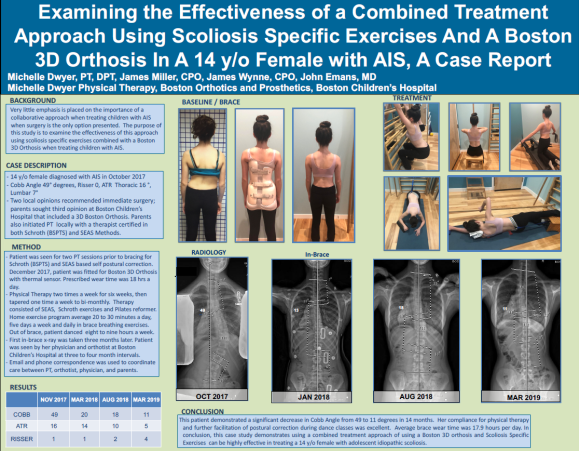 The team presenting the award included Boston O&P's James "Rusty" Miller, CPO, Vice President, Clinical Director of New England Area Clinics; James Wynne, CPO, Vice President; and Michelle Dwyer, PT, DPT; as well as Dr. John Emans, MD, an Orthopedic Surgeon at Boston Children's Hospital.
"One of the most important messages of this presentation was to show that in scoliosis cases where surgery is the first recommended treatment option, an informed second opinion and a collaborative approach involving bracing and physical therapy can be highly effective," said Dr. Emans, who was the orthopedic doctor for the patient featured in the presentation. "In the case of this patient, the Boston Brace 3D combined with the Schroth Method delivered an excellent result."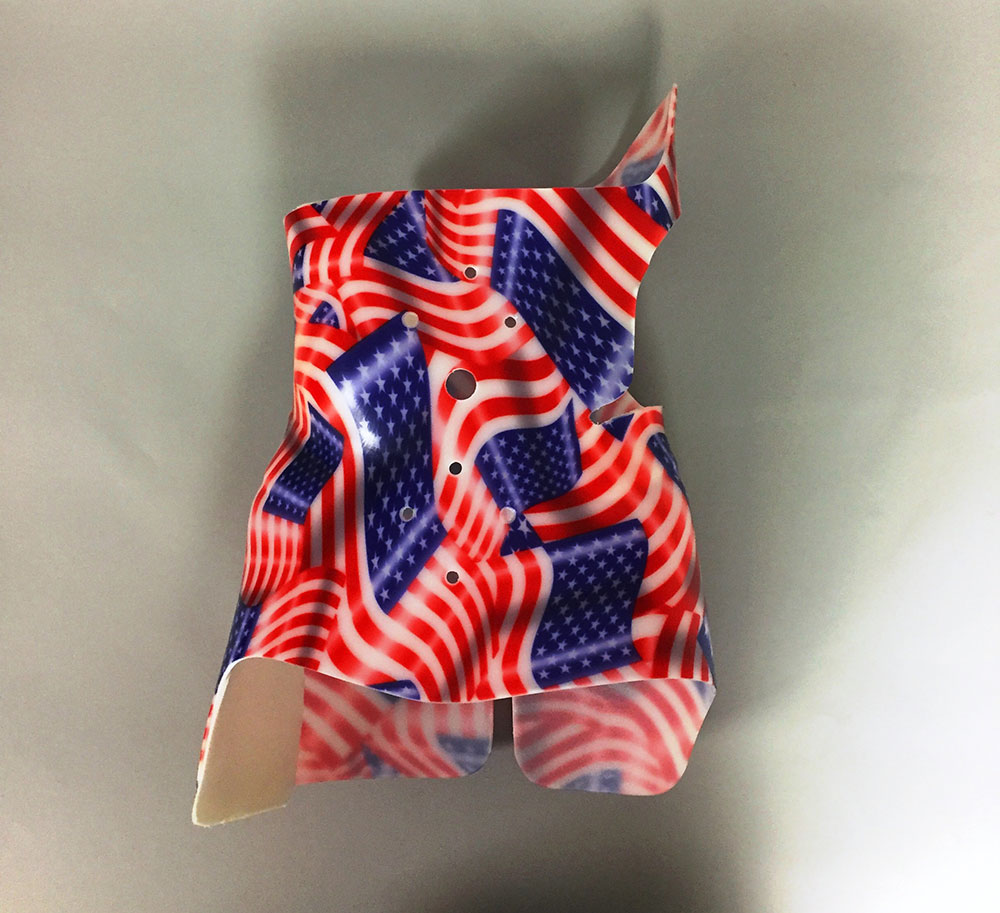 "It's always nice to be recognized with an award, but more importantly, we were thrilled to be able to get the word out about the amazing results we have been achieving with the Boston Brace 3D combined with the Schroth Method of physical therapy," said Miller. "Working together with a dedicated team toward achieving an effective non-surgical scoliosis treatment for a patient is the best award of all."
Not only did the poster win an award, it won a lot of attention at the event. "The feedback has been overwhelming," said Dwyer, who was involved in the treatment and helped present the poster. "It has been getting rave reviews from the PTs that attended SOSORT."
This was the inaugural year for the poster award, and the Boston Brace 3D-Schroth poster was one of two winners.
---