A 'Supergirl's' Cranial Treatment During a Pandemic
Posted on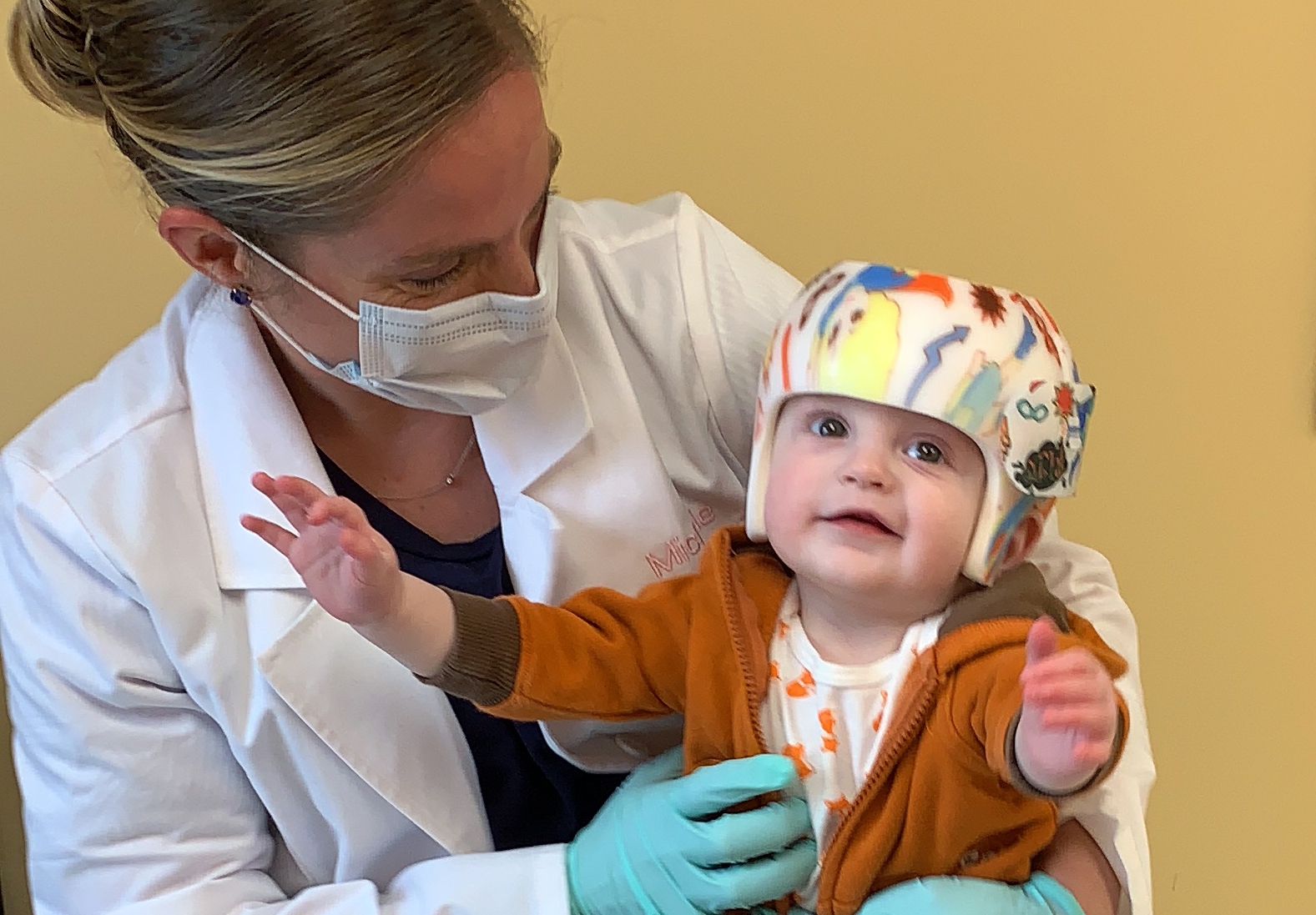 At 9 months old, Annemarie Rose Lowe Erato is already realizing her superpowers. She takes after her mother, Lindsay, who amidst the COVID-19 pandemic, underwent a relentless pursuit to find helmet therapy for her daughter's plagiocephaly.
Plagiocephaly, also called "flat head syndrome," can be caused when the baby's head frequently rests in the same position on everyday surfaces such as a mattress or car seat, or it can even happen in the womb. It can develop in as little as one week and is present to some degree in nearly half of infants.
Lindsay had heard about Boston O&P of Stony Brook, which serves the greater Long Island, New York, area, and immediately contacted the office for an appointment. Annemarie was scheduled to be seen in March; however, the coronavirus pandemic had emerged in full force.
"I was literally on my way to Boston O&P when I received a call from their office," Lindsay says. "They were forced to close, because New York had declared a State of Emergency."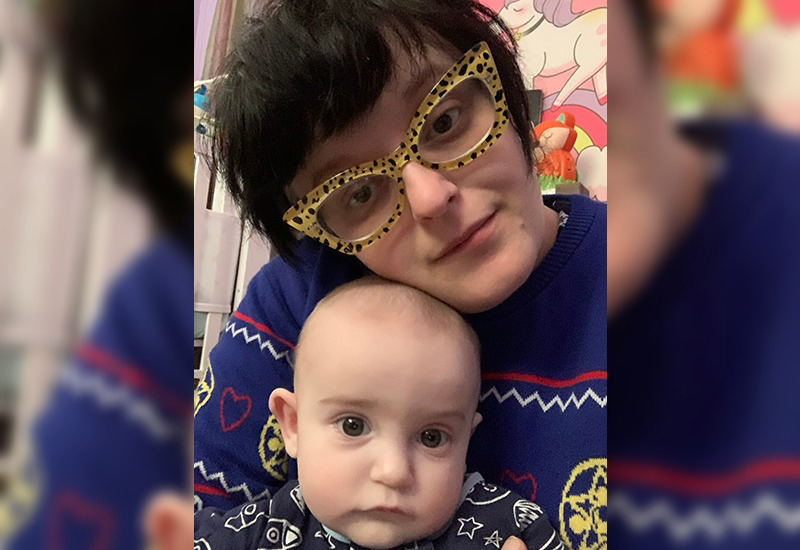 A Super Helmet for a Super Girl
In April, Boston O&P began seeing patients again under careful and measured precautions. Annemarie was able to return for her first appointment.
"They had everything cleaned, a basket of masks available for families, in addition to handouts about the coronavirus," says Lindsay. "It felt welcoming and safe."
Michelle Yakaboski, a Boston O&P certified prosthetist orthotist, took a three dimensional scan of Annemarie's head, while distracting her with a light, so that she would feel safe and comfortable.
"Cranial remolding is one of my favorite aspects of orthotics and prosthetics," says Yakaboski. The privilege of working with patients and families through their journey is both exciting and rewarding. We have the ability to truly make a difference in the child's permanent head shape as we create improvement in symmetry."
Two weeks later, Annemarie received her helmet — a Boston Band — a lightweight orthosis made of a plastic shell lined with foam to provide a pathway for her head to grow into a more symmetrical shape.
Lindsay chose a "Supergirl" design, because Annemarie loves the cartoon DC Super Hero Girls. "We watch DC Girls, and Annemarie always puts her hands up," says Lindsay. "So, when they showed me the designs, I said that's perfect, because she's strong — and headstrong — and fearless.
Dynamic Duo
Since her last checkup in early May, Annemarie has made incredible progress. She wears the helmet every day, and is already showing some improvement - her asymmetry has decreased 1.2mm. Her mom is hoping she will only have to wear it another three months.
"Her neck strength has gotten better. Her shoulder position has gotten better. She sits up now. She stood up on her crib, yesterday. I can't believe it." That helmet has given her confidence. It kind of reminds me of a cape in a way."
Recently, another Lowe visited Boston O&P. Annemarie's 2-year-old brother Nicholas, was fitted for ankle orthotics for his ankles.
"It's like they're a superhero duo," says their mom. "They will be strong together."
---