Michelle Yakaboski, CPO
Certified Prosthetist Orthotist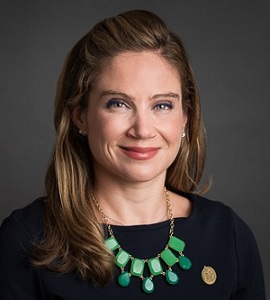 Specialty
Pediatrics
Scoliosis
Cranial remolding
Join our Facebook Plagiocephaly Support Group
Education, Certifications, Memberships
American Board Certified Prosthetist, 2009
Post Graduate Certificate in Prosthetics, Newington Certificate Program, 2008
American Board Certified Orthotist, 2007
Post Graduate Certificate in Orthotics, Newington Certificate Program, 2006
Bachelors Degree in Mathematical Sciences, Loyola College in Maryland, 2005
American Board for Certification examiner for Orthotic Clinical Patient Management Exam
Member of the American Board for Certification in Orthotics, Prosthetics and Pedorthics Board of Directors
Hanger Clinic National Resident Research Award
The Tom McVeigh-Kimberly St. Germain Human Spirit Award, for humanity and leadership from The Newington Certificate Program
Philosophy: The patient always comes first: listen and set clear, honest expectations to provide optimal patient care.
Bio: I ruptured my ACL playing soccer in high school. Shortly after surgery, I was provided with a custom functional knee brace and I was back in the game. I researched the field of orthotics and prosthetics and realized it was the perfect combination of patient care, brainstorming and creating. I pursued a degree in mathematical sciences with a minor in secondary education while gathering the prerequisites required to apply to the Newington Certificate Program. I got in and the rest is history.
My career started at Connecticut Children's Medical Center where I developed a true passion helping children. I continued to develop my pediatric speciality at Hanger Clinic in New York City and I am excited to join Boston Orthotics & Prosthetics in Stony Brook, New York.
Read about Michelle Yakaboski, CPO