Ava's Bracing Story: From Patient to Practitioner
Posted on by Sarah Cunzolo, CPed, COA, CFo
Many people with scoliosis have their lives changed by bracing, but few are so intrigued and impressed by the experience that they end up entering the O&P field.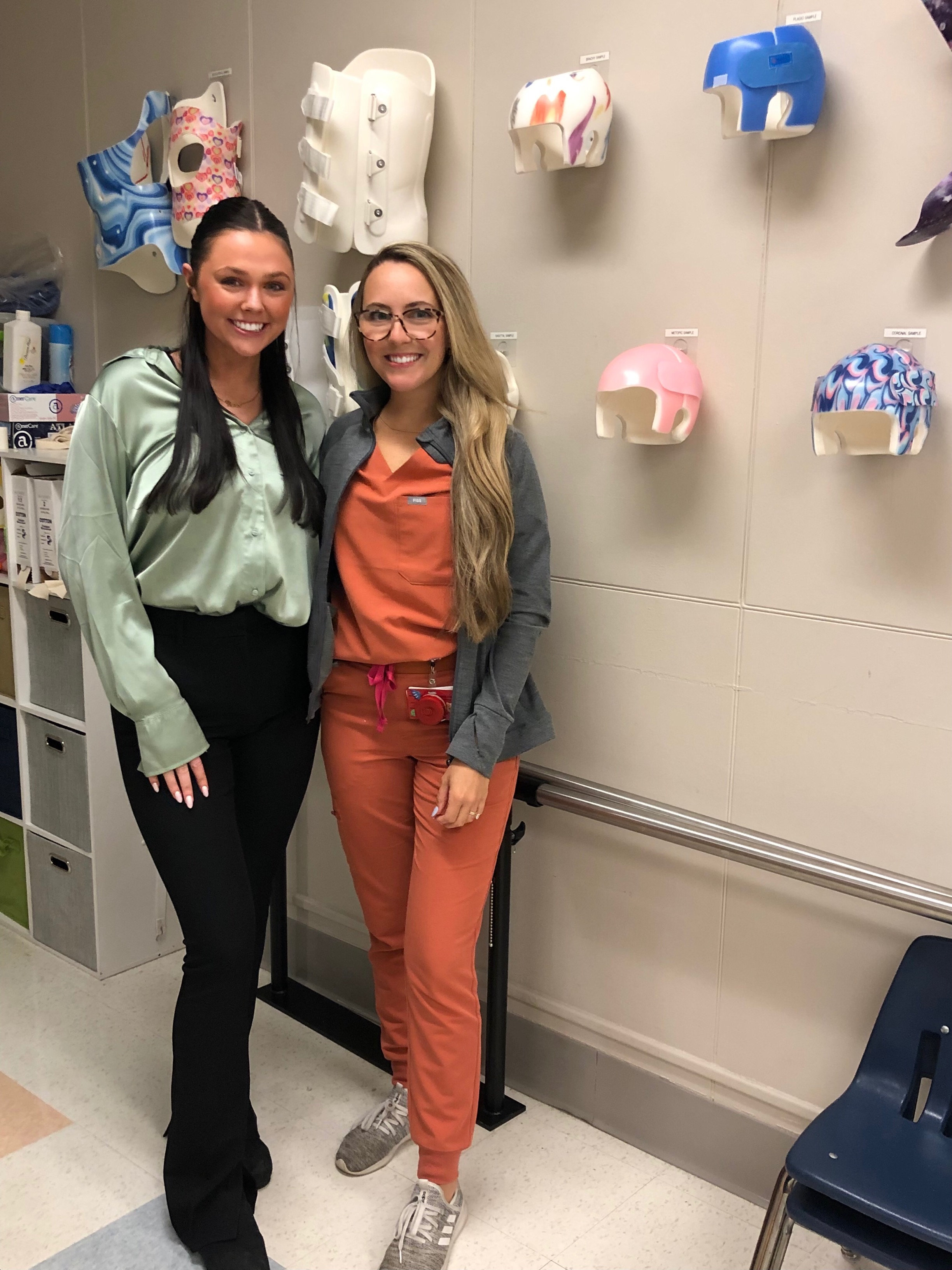 For Ava Krukonis, her bracing treatment led to a career choice, and she couldn't be happier about it.
Ava was diagnosed with scoliosis at age 13. During her treatment, at Boston O&P's clinic at Boston Children's Hospital, her clinicians, Rusty Miller and Kaitlin Rivest, made her feel more comfortable with bracing, and Kaitlin actually inspired her to follow in her footsteps.
"The day I was told I had scoliosis and had to wear a brace was the most scary, stressful day I've ever been through," Ava says. "As a young girl, it can get overwhelming when you have been with older male doctors all day, no matter how kind they are. I was stressing out right until young intern Kaitlin walked in. She calmed my mother and me and told me that she also wore a brace and knows how it feels. After meeting her, I knew I wanted to be that advocate for other little girls."
As Ava continued her bracing treatment, her interest in the O&P field increased. "Whenever I had a checkup appointment, I would see all different types of patients coming into the clinic," she says. "I realized how diverse this field is, ranging from baby helmets to adult prosthetics. No day is ever the same for these CPOs. I love to be hands-on, and this field is exactly that."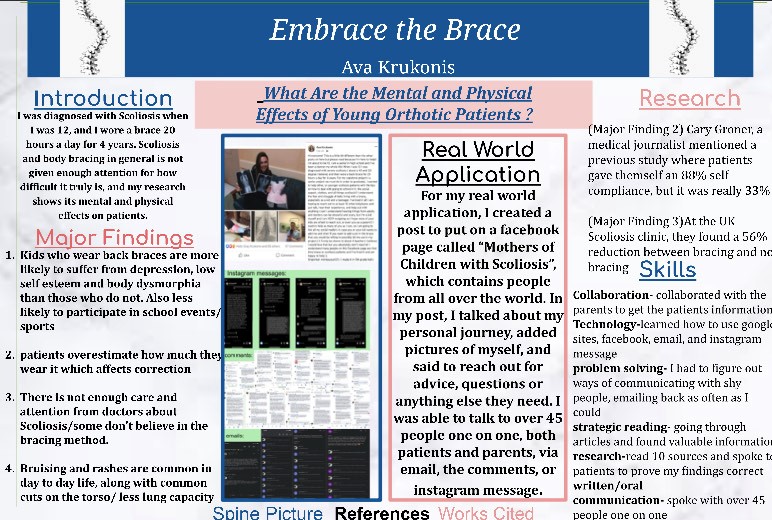 Ava wore her brace from age 13 to 17. "When I was told I was done, it felt like everything I'd been through was finally paying off," she says. In her senior year of high school, she did a capstone project on bracing.
Ava, currently in college, is now majoring in Exercise and Health Science at UMass Boston and plans to attend grad school for O&P after she graduates. This summer, she has been shadowing clinicians at Boston Children's Hospital and The Harbor Medical Clinic in Weymouth.
During one of her days shadowing at the Boston O&P clinic, one of the Certified Prosthetist Orthotists gave her a special job. A 13-year-old girl was at the clinic, and she was struggling with wearing her brace and needed some inspiration. So why was Ava called in to help? The girl happened to be a dancer. When she was diagnosed with scoliosis, Ava had been dancing for 11 years, and wearing a brace did not stop her.
"It almost felt as though I was talking to my younger self," says Ava. "It was the most full-circle moment I have encountered. I could see the nervousness in her eyes slowly leave as I told her my story and how I ended up being OK, and how I danced through all of the years of bracing," says Ava. "Walking out of that room, knowing I inspired one young girl, I knew this is what I was made to do in the future."
---