Ava's Bracing Story: Still Dancing
Posted on by Sarah Cunzolo, CPed, COA, CFo
Many people have never heard of scoliosis before they are diagnosed. That was not the case with 13-year-old Ava Krukonis.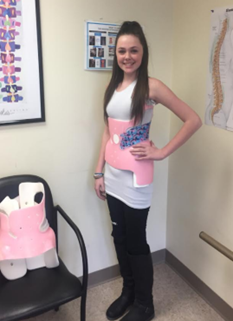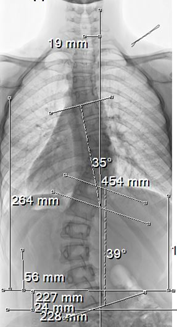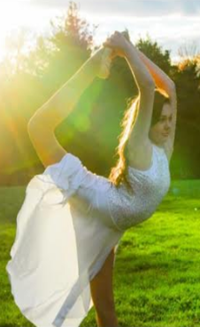 "My entire life, my doctor has been closely checking me for scoliosis because of my family's history with it," Ava says. Her aunt had had scoliosis, but for years Ava showed no signs of the condition and put it out of her mind. That all changed in June 2016. "My dance teacher called me over and randomly started feeling my back and hips," Ava says. "I didn't know what was happening, but she told me to get checked for scoliosis. After going to two or three doctors, turns out I had it bad. My spine looked like a backwards 'S'!"
About two weeks after her diagnosis, Ava went to Children's Hospital in Boston. "It was the worst day of my life," she says. "Not because of the people or the hospital, but just me personally. To be honest, I was scared but I didn't want to show it."
Her first appointment was with Dr. John Emans, director of the Spinal Surgery Division at Boston Children's Hospital. "He told me I would need a special back brace for a few years, for 20 hours a day," says Ava. "I was speechless, but I went with it. After that, I went down to Boston Brace. The environment kind of scared me at first, but I eventually realized that everyone there is nice and easy to talk to. Rusty and Kaitlin talked to me about my case and what they were going to do. They made it very easy to do this, even though I was terrified."
While Rusty Miller and Kaitlin Rivest made Ava feel more comfortable about the idea of wearing a brace, she was also concerned about her physical comfort. "At first, I didn't know how I could do 20 hours in the brace when I couldn't even do 2 minutes! I eventually got used to it and started doing 20 hours," she says. "My problem was that I got stressed out if I wore it less than 20 hours. I was eventually told to not stress if I sometimes wear it a little less, for a special event or something like that."
Ava has been dancing for 11 years, and wearing a brace did not stop her. The 4 hours she was allowed to be out of the brace were usually taken up by dance class. Because she is in a brace for most of the day, she has to do extra stretches before dance class. About 7 or 8 months after she started wearing the brace, Ava started doing Schroth physical therapy, in which her therapist helps correct her spinal curve by pulling and moving her in different ways.
"My friends and family helped me so much while going into this," Ava says. "I don't know what I would do without them. Near the beginning, I never thought I could do this, but I am only 8 months in and I feel like a stronger and better version of myself. If you are going through something like this, never give up on yourself, because in the future you will be happy you did this!"
---