Fixing Bennett's Flat-Head Syndrome
Posted on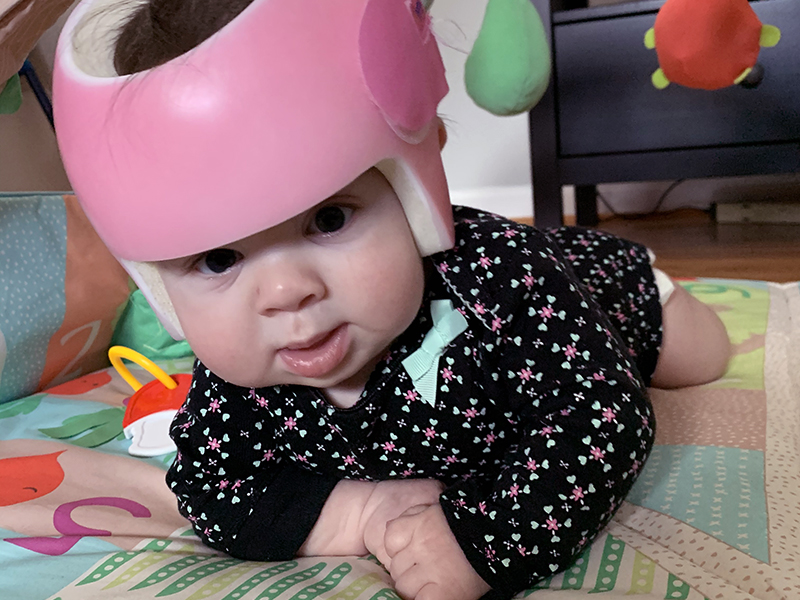 Shortly after Bennett Hirsh was born she was diagnosed with plagiocephaly — flat head syndrome — commonly associated with torticollis. Babies with torticollis have a hard time turning their heads because of their tight neck muscles. When they lie down, they tend to keep their heads in the same position. Since the bones of the skull are soft and have not fused yet, this can cause flattening.
To correct her flat head, Bennett's physical therapist recommended helmet therapy, a type of treatment prescribed to help correct an infant's skull shape. The Hirches were referred to Boston O&P of Voorhees. Bennett's first appointment was March 16. She was four months old.
"It was literally the day when everything started shutting down because of COVID-19," says Bennett's mom, Brette.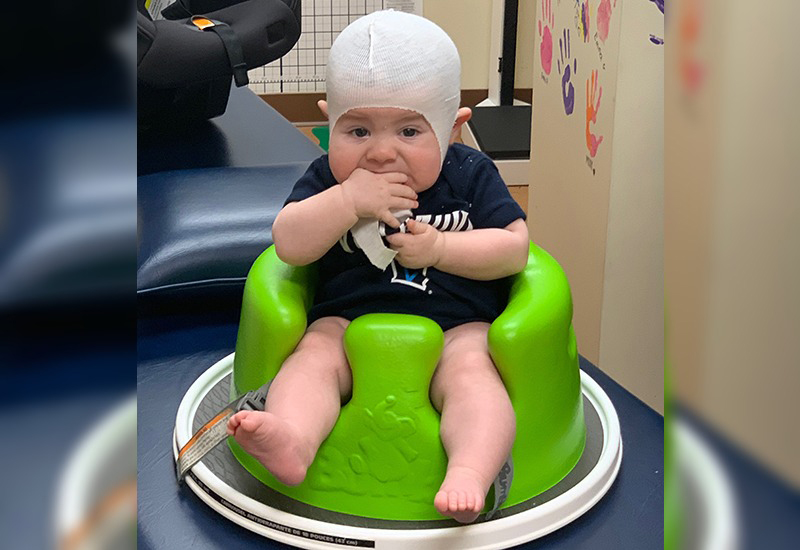 Navigating plagiocephaly treatment during a pandemic
Prior to Bennett's first appointment, Boston O&P performed a COVID-19 screening interview over the phone. And when Brette arrived at the clinic, she was asked to call the office manager before entering the building.
"Our orthotist, Steve Slawinski, was the only one in the office, and it was only one patient at a time," she says. "It felt very safe."
Slawinski, clinic director of Boston O&P of Voorhees, evaluated Bennett's head shape and then, using three dimensional scanning technology, captured a 3D shape of her head. Three days later, on March, 19, Bennett was fitted with her Boston Band, a lightweight helmet made of plastic and foam custom-made from the 3D scan.
"Based on her head size, age and amount of asymmetry, we estimated Bennett would need to wear the Boston Band for twelve to sixteen weeks," says Slawinski.
On the first day, Bennett wore the helmet for one hour, the next day, four hours and by the fourth day, she was wearing it for 23 hours.
"At first, it bothered her a little bit when we took it on and off, because of course we weren't as good at it as Boston O&P, but once it was on, she didn't really mind it."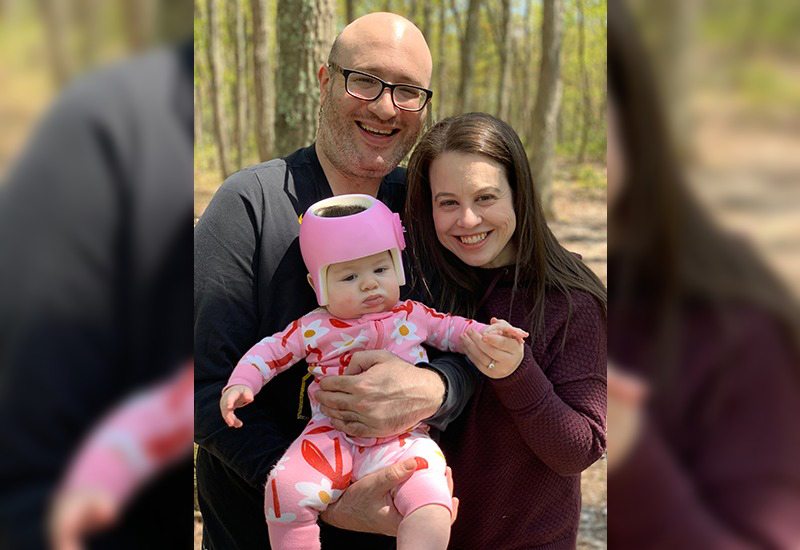 Quarantine follow-up care
Initially, a baby is seen every couple of weeks for adjustments, but because of state stay-at-home orders, Boston O&P offices were shut down for emergencies only. The Hirshes relied on regular emails for their questions and concerns about Bennett's helmet. "If we saw any marks or anything, we would take pictures and email them to Steve," says Brette.
The concerns seemed to resolve themselves over time, and regular communication from Slawinski, provided the reassurance the Hirshes needed.
"Bennett grew more quickly than anticipated and completed treatment in less than 11 weeks," says Slawinski. "She was seen in the office a total of four times. Under normal circumstances, there would be twice as many appointments in that timeframe."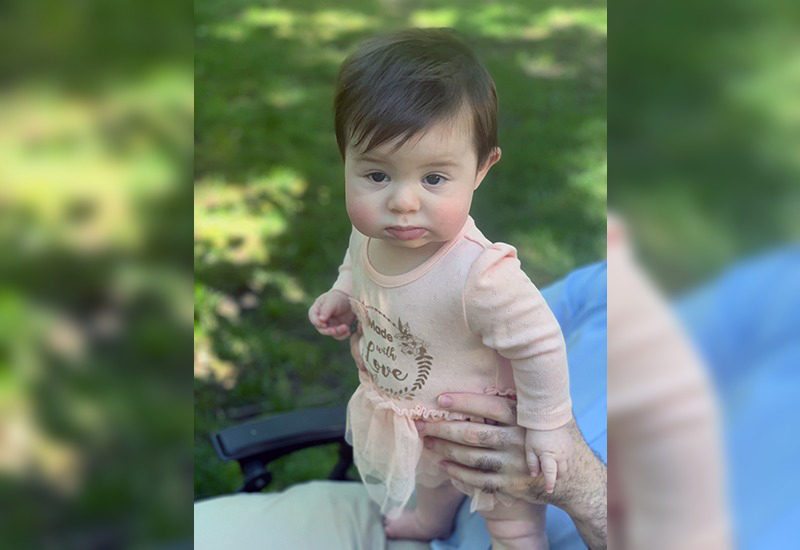 At her last visit to Boston O&P in May, her head was noticeably rounder, and "cute," says her mom. "We just wanted to do what was best for Bennett. I guess of all the things that could go wrong with a baby, we're relatively fortunate this was an easily fixable one."
---