From Patient to Practitioner: A Job That Comes Naturally
Posted on
Bronwen Boe grew up wearing a brace—and now she wants to design and fit them for others.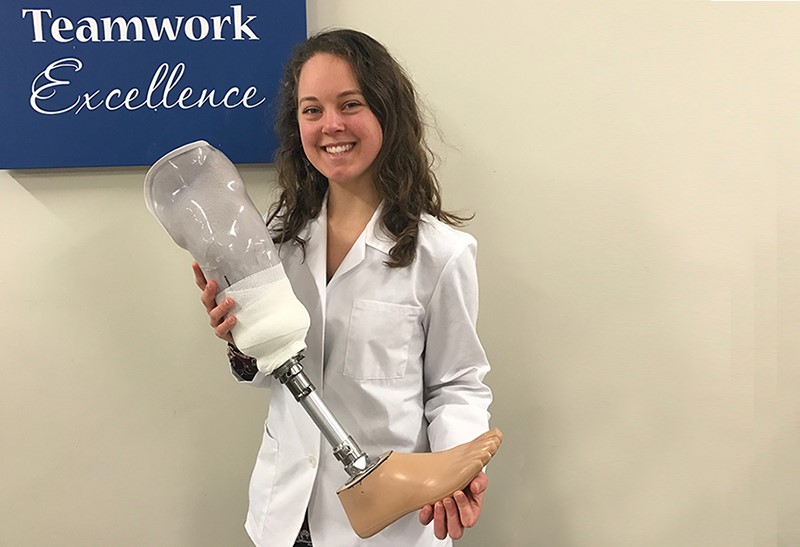 Diagnosed with adolescent idiopathic scoliosis at age 10, Boe traveled every three months for regular brace fittings from her home in Nobleboro, Maine, to Boston.
"My mom wanted the best for me," Boe says. "And the best happened to be in Boston."
Her mom worked in health care and liked the close connection and collaboration between Boston Children's Hospital and Boston Orthotics & Prosthetics.
"She also knew that my age and the severity of my curve meant I was on the edge of needing surgery, so she wanted me to have the best care possible."
Boe began wearing a brace to correct her scoliosis at age 11 and continued wearing one until she was 18. But it didn't prevent her from doing the things she loved.
She danced throughout junior high and high school, everything from ballet to tap to hip-hop. And at sleepovers with friends, she always drew the long straw—"Because I had a brace, I always got the bed, but if you ask my friends now, I doubt they'd even remember that I wore one. It didn't define me."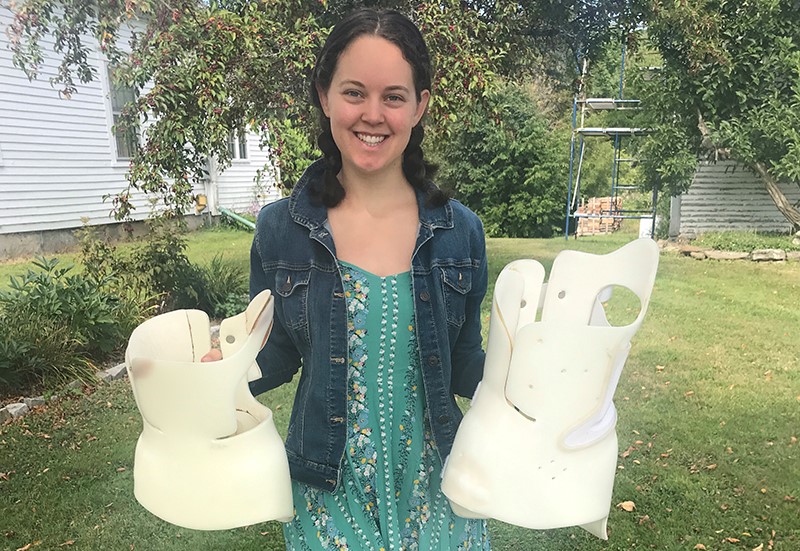 'I can see myself doing this'
These days, Boe defines herself by her ability to make an immediate impact on someone's life. She's studying to become an orthotist at Baylor Medical School in Houston, Texas. Inspired, of course, by her own personal experience, Boe recalls the moment the idea of becoming an orthotist began to seep into her subconscious.
"Apparently—although I don't remember this—at my two year follow-up with Rusty Miller [Boston Orthotics & Prosthetics Vice President and Clinical Director], I turned to my mom after the appointment, and I asked, 'What is it that Rusty does? She told me, 'He's an orthotist.' And I said, 'So this is like a job I could do?'"
From there, the rest is history. At the time, Boe was studying biochemistry and medical biology at the University of New England in Biddeford, Maine. She began shadowing orthotists and prosthetists.
"Every day I was more excited about it. And I thought, I can see myself doing this."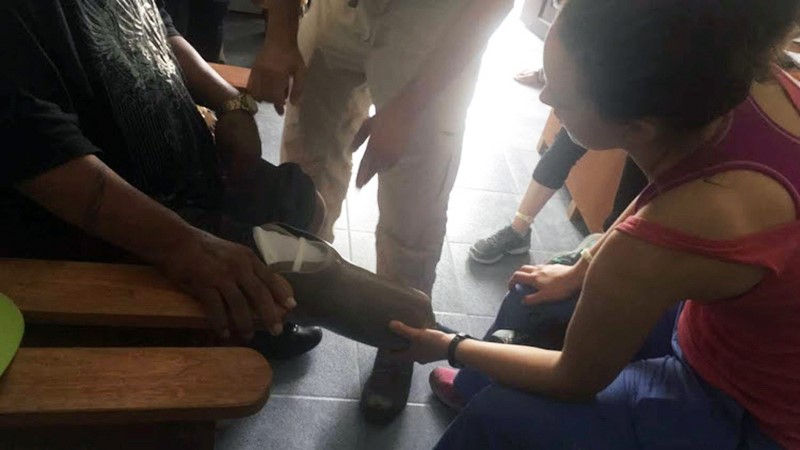 Blending health care with compassionate care
Boe will graduate with a masters of science in orthotics and prosthetics in December and will be ready to take her board exams in the new year.
She plans to stay in Houston for the short term—her fiancé, who relocated with her from Maine, is attending nursing school there—but she hasn't ruled out returning to her East Coast roots one day.
"My mom would love for me to work for Boston O&P," Boe says. "And I've definitely thought about it. It's a fantastic company, and their values and mission align very closely with what I'm trying to do with my career, but we shall see where geographically life takes me."
For now, Boe's main focus is helping patients find their freedom.
"The other rehab professions make a huge difference, but it takes time and a lot of little steps to get to that point; whereas, when you put a prosthesis or an AFO [ankle-foot orthosis] on somebody, and they stand up and start walking it has an immediate effect on their ability to function—and that is just so cool."
---