How to Tell if Your Scoliosis Brace is a Genuine Boston Brace
Posted on
When you or a loved one has been diagnosed with scoliosis and your doctor has recommended bracing, you want the best scoliosis brace available. The Boston Brace, a custom-made brace for scoliosis, has been the gold standard for the non-surgical treatment of scoliosis since it was developed more than 50 years ago. Of course, as the top scoliosis brace, the Boston Brace has its share of imitators—braces that are often called "Boston-style" braces, but that aren't authentic Boston Brace products.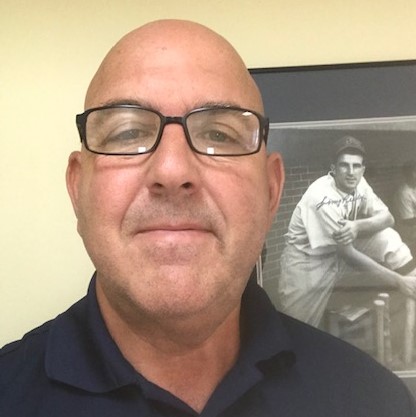 In this blog, Jamie Benelli, a VP at Boston O&P, and a Certified Prosthetist Orthotist, answers how you can tell the imitations from the real thing.
So how can you be sure you're getting an authentic Boston Brace, including the latest innovation, the Boston Brace 3D? Here's what you need to know.
Who makes "knockoff" Boston Brace scoliosis braces?
There are a number of companies that manufacture "Boston-style" braces. While these braces may be based on the Boston Brace design, they are not authentic Boston Brace products unless they are manufactured by Boston O&P.
How can I ensure that I get an authentic Boston Brace?
Your first step should be to discuss brace options with your doctor. If you have done the research and decided that the Boston Brace is the best option for you or your loved one, be sure to ask your doctor to prescribe a Boston O&P brace product.
Once I get the brace, how can I tell if it is a genuine Boston O&P brace?
All Boston O&P scoliosis braces have a label sewn into the straps reading Boston O&P. If your brace does not have this label, contact the clinic or your doctor to discuss your options.
Why should I want an authentic Boston Brace?
With more than 50 years of experience, Boston Orthotics & Prosthetics is the leading provider of products and care for the treatment of scoliosis and other spinal conditions. The braces we design and manufacture are subjected to stringent quality standards and constant improvements to ensure that we are providing the best product and treatment to our patients. Some "Boston-style" braces have been developed by other companies who aren't privy to aspects of the Boston Brace design and manufacturing process. We are constantly innovating and improving our products in cooperation with the best hospitals and medical personnel and we've made a lot of changes over the years. This means someone who is manufacturing a brace based on 5-, or even 10-year-old knowledge of scoliosis bracing won't be able to create a product with the same design or reliable treatment outcomes that we produce.
Has bracing evolved over the years?
Yes it has, and quite a bit I might add. At Boston O&P, we work with the best hospitals and clinicians and are able to receive instant feedback on all the changes we make, so we can be sure that every modification we make to the design or manufacturing process results in an improved product. In the past we had one basic brace, the Boston Brace Original. Utilizing this continual feedback from these leading pediatric hospitals, we now make a complete family of braces to address specific nuances of scoliosis. These include our new Boston Brace 3D, our most popular brace; the Boston Brace Night Shift, which is for nighttime wear; the Boston Brace RC, which uses a classification system: and the Boston Brace Baby for infantile scoliosis.
Will I get the same results from a "Boston-style" scoliosis brace as I would from a genuine Boston O&P brace?
Because we don't evaluate all the "Boston-style" braces made by other companies and monitor their treatment outcomes, we can't provide a definitive answer to that question, but the short answer is, "maybe." In most cases when comparing a Boston-style scoliosis brace versus an authentic Boston Brace, the most important issues are the consistency of the fit and function of the brace, which leads to increased compliance and better outcomes. Our LEAN manufacturing process is repeatable, based on decades of improvements in design and manufacturing and informed by input from our clinicians and physicians. With a Boston-style imitator, you may get lucky and get the same results, but why take the chance? An authentic Boston Brace is backed by clinical experience, research, and consistent results over a 50-year period. With an authentic Boston Brace, you can be sure that your child has the best chance for a positive, non-operative outcome.
---