Boston Brace Original Scoliosis Brace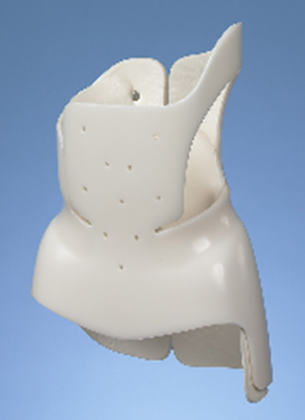 The Boston Brace was created in the 1970s by our founder, Bill Miller, and a number of top orthopedic specialists as a new way of treating scoliosis. It is still setting the standard for scoliosis treatment today.
Boston Brace Original - Custom Fabricated
The lightweight Boston Brace Original is the most studied and utilized scoliosis brace in the market, and is considered the premier system for the non-operative treatment of scoliosis and kyphosis. Clinically proven to control curve progression, the available models include Lumbar, Thoracic, or Thoraco/Lumbar. All Boston Braces may be lined, partially lined, or unlined. Standard brace comes with a posterior opening because this option typically delivers the best results.The custom-made Boston Brace is made from a scan/cast and measurements and is custom fit for each individual patient.
Boston Brace Original - Modules
Boston Orthotics & Prosthetics offers several pre-fabricated Boston Brace modules that are made to fit the majority of patients. Using a Boston Brace module provides a similar outcome as a custom-made Boston Brace. Our on-site finishing greatly improves the "time to fit" from point of diagnosis.
Choosing the Right Brace
The decision about which brace to prescribe depends on the type and location of the spinal curve. Our customer service and technical staff will be happy to help you design the best brace for your patient. Please contact us to discuss materials, pad placement and reliefs as well as how to maximize compliance. We would love the opportunity to finish the braces for you. Let us show you how our decades of experience can deliver the best results!
Fit, Sizing & Additional Information