Q&A with Craig Edmunds, CO, Boston Orthotics & Prosthetics
Posted on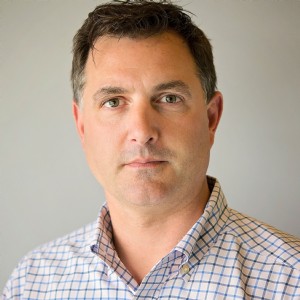 Craig Edmunds, a Certified Orthotist and clinical director of our clinics in Wexford and Bridgeville in the Pittsburgh area, now exclusively uses the Boston Brace 3D® when treating his scoliosis patients. In this Q&A, Craig shares how he got into the field of orthotics and prosthetics, what makes the Boston Brace 3D his scoliosis brace of choice, and his simple but effective care philosophy.
You graduated with an undergrad degree in pre-med. What career did you intend to pursue after graduation, and why did you change your mind and decide to enter the field of orthotics instead?
I graduated with a pre-med degree with the intention of attending dental school to be a pediatric dentist. After undergrad I felt that another few years of schooling was not what I really wanted to do but a career in the medical business would make more sense.
How did you become interested in the field of orthotics, and specifically the treatment of children?
After college, I started to work with a friend's father fitting off-the-shelf orthopedic devices, which led to the BOC certification path, which I felt had more value. I focused on the pediatric patient not long after receiving my BOC orthotist certificate because I felt my creativity would be better suited for the challenging and ever-changing child.
What would you consider your specialty, and why were you drawn to that particular area?
My personal philosophy of care is simple…fit and function. If you listen to the goals set forth by the team surrounding the patient and you design the orthosis with those goals in mind by a quality manufacturer the fit and function will follow.
How does Boston O&P's philosophy of care compare with your own?
Boston O&P's standard is to take care of the patient first. I believe by providing the best product, best process, with the best people you will succeed.
What has been your most rewarding experience working in your field, and at Boston O&P specifically?
My most rewarding experience was when the mother of one of our patients wrote a testimonial about her experience with me and how we treated her daughter. They were previously under the care of another provider and were not happy with the multiple adjustment appointments they had to go through. They heard of me through a friend and the patient and mom came in for a consultation. After leaving, they scheduled an appointment for an evaluation for a new KAFO. At that appointment, the mom started to cry and said she was so happy she finally found someone who cared about her daughter who not only put her daughter on a box but built the box for her daughter to stand on. Enough said…
What do you see as the most exciting advancement in scoliosis treatment?
The most exciting advancement in scoliosis treatment is the 3D technology and CAD/CAM (Computer Aided Design/Manufacturing). Using the patient's own body dimensions through digital scanning allows for better fit, compliance and correction.
CAD/CAM allows for highly quantifiable and extremely accurate corrective forces to be designed into the brace. Prior to the adoption of CAD/CAM technology, the corrective forces designed into the brace were not quantifiable. Clinicians relied on their clinical judgment and experience. It is exciting technology that will continue to advance the way braces are designed and scoliosis is managed.
What do you think makes Boston O&P's treatment of scoliosis different than other approaches?
I think the experiences that grew my skill set are when I have to think outside the box and create a brace for the unique condition of each child. This process allows me to use my imagination, as well as previous failures and successes, to get them in the best brace. Years and years of collaboration with some of the finest pediatric orthopedic doctors and dedicated orthotists in the industry has led to the development of the Boston Brace 3D, a custom brace made to each specific patient, which has proven to have more positive outcomes than any other brace in the market.
Do you have any specific goals or wishes you'd like to fulfill in your career?
My goals for my career are to create an environment that allows providers to give the kids they treat the same outstanding service and braces I provide, as well as making a difference in every child I see.
---