Q&A with Lauren Houle, PT, DPT, MPO, CPO, Boston Orthotics & Prosthetics
Posted on
Lauren Houle is a physical therapist, doctor of physical therapy, certified prosthetist orthotist, who specializes in pediatric physical therapy at Boston O&P of Weymouth. In this Q&A, Lauren shares how she was introduced to physical therapy, how bracing and physical therapy work together, and how her expertise in physical therapy has helped her provide better care to scoliosis patients.
What was your first experience with the fields of physical therapy, orthotics and prosthetics?
During middle and high school I attended ballet classes seven days a week, so it's no surprise I ended up with a couple of brief stints in PT for some minor orthopedic issues. During college as I was preparing to apply to PT school, I shadowed at Walter Reed in Bethesda, where I was able to spend some time with the prosthetics department and the PT department. There was a lot of overlap and collaboration between the two departments, and I loved that both fields demanded creativity and hands-on problem solving.
When and why did you decide to pursue those areas of study as a career?
I was always interested in the medical field, and science in general, and I wanted to spend my days helping people so PT and O&P were natural fits for me. O&P is especially rewarding: it is part art and part science, and it can involve working with people, plaster, fiberglass, scanning technologies, and so much more. I also like moving around and not sitting at a desk all day!
What made you decide to work with children?
Children are incredibly fun to work with, and they are resilient. You need to be creative and engaging when working with young children, particularly in PT—everything needs to be a game!
What types of injuries or conditions benefit the most from physical therapy?
Everyone can benefit from PT at different points in their life. Just like you go to your primary care physician for a yearly physical to ensure your internal systems are up to speed, it's important that you do similar maintenance of your musculoskeletal system. As doctors of the musculoskeletal system, we're trained to spot movement patterns before they become problems and to treat issues as they arise, all to help people live their healthiest active lives.
What has your experience been with treating spinal disorders and conditions like scoliosis?
I've been lucky enough to participate across the full spectrum of scoliosis care. During one of my clinical rotations for PT, I worked with individuals who had just undergone surgical correction of their scoliosis. I have been able to apply this knowledge and perspective now as I'm part of the front end of scoliosis management with bracing. So, I am in a unique position to bridge that gap. Treating scoliosis optimally is a team effort that can involve the patient, their family and their whole medical team: orthopedic doctor, physical therapist, and orthotist.
Are there different types of physical therapy, or schools of thought? If so, which one is most applicable to treating issues having to do with scoliosis?
There are certainly different schools of thought in PT, especially when it comes to scoliosis management. It all comes down to what is right for the patient, and what is right for one person may not be the best choice for another. In fact, there are seven major schools of thought when it comes to PT management of scoliosis. PT intervention can range from periodic check-in visits with a home exercise program to programs with greater time commitment, such as Schroth. Just like every patient's brace is a bit different and tailored to their curve and presentation, their physical therapy program also has to be unique to the patient in order to achieve best outcomes.
How do bracing and physical therapy work together in the treatment of scoliosis?
Bracing and PT are very complementary when it comes to the treatment of scoliosis, and each can benefit the other. PT can help reinforce the corrective posture obtained by the brace (and vice versa), and PT can also help develop and reinforce corrective movement patterns. Combined, they can lead to better outcomes for our patients.
What do you see as the most exciting advancement in scoliosis treatment?
It seems as though broader acceptance of the multidisciplinary approach to care and increasing body of evidence for conservative management of scoliosis are really confirming the effectiveness of our treatments. By increasing awareness, early detection, and our own knowledge of effective interventions, we can have a greater impact for our patients. It's particularly exciting to be expanding this knowledge to contribute to designs for addressing infantile scoliosis and neuromuscular scoliosis.
What do you think makes Boston O&P's treatment of scoliosis different than other approaches?
The multidisciplinary fitting clinic offered in our clinics is a unique experience offered to our patients where the whole team can be on the same page about our plan of care. I also think the clinicians themselves are a great resource, and they are always willing to collaborate. We are lucky to have so many talented and knowledgeable clinicians in the company to learn from. We are constantly trying to improve our processes to make better braces, achieve better outcomes, and make a better overall patient experience.
What is the most remarkable outcome you've experienced for a scoliosis patient being treated by Boston O&P?
I love being involved with bracing for bracing for infantile idiopathic scoliosis. The correction and impact we can make with bracing is significant and lifelong.
What is the most remarkable patient outcome you've experienced from physical therapy?
It's really hard to pick just one! With PT you spend a fair amount of time with your patients, and you are able to form strong relationships with both patients and their families. I've been lucky enough to work with individuals across the lifespan, from babies in the NICU to older adults in a skilled nursing facility. I was able to work especially with many patients with neurological challenges—those recovering from stroke, brain tumor, and vestibular disorders—and it is so rewarding to cheer on their hard work and progress, and to be even a small part of a patient's recovery. The human body is a remarkable thing and the resilience of our patients is extraordinary.
What has been your most rewarding experience with physical therapy, orthotics, or prosthetics at Boston O&P?
When I was a prosthetic resident working alongside Kaitlin Rivest, CPO at BCH, I was able to be involved in the fabrication of a prosthetic leg for a 1-year-old child. We were there to help him take his very first steps, which was a rewarding experience unlike any other.
What is your personal philosophy of care?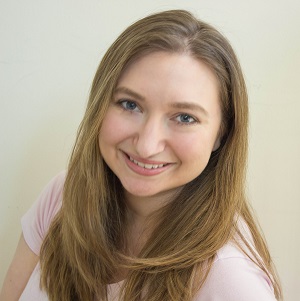 My personal philosophy of care is to use the three pillars of evidence-based practice: relevant research, clinical expertise, and patient and family values. All three are equally important to developing effective solutions to a patient's movement problems.
How does that fit with Boston O&P's care culture?
Boston O&P strives for continuous improvement, which I am always seeking in my outcomes. With an emphasis on research and education to help us manufacture orthoses that will help patients achieve their goals, I feel all clinicians at Boston O&P want the best for each individual patient.
Do you have any specific goals or wishes you'd like to fulfill in your career?
So many! Primarily, I will strive to further combine PT with O&P for more successful, patient-focused outcomes.
---