Q&A with Sarah Cunzolo, COA, CFo, CPed
Posted on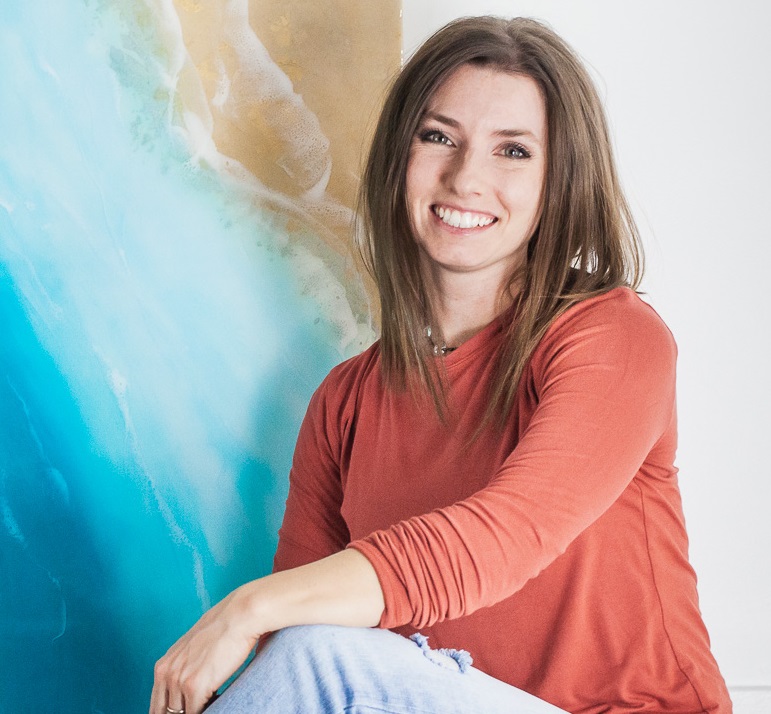 Sarah Cunzolo, COA, CFo, CPed is a Certified Orthotic Assistant, Certified Fitter-orthotics, Certified Pedorthist who specializes in pediatric orthotics among other things at the Boston O&P clinic in Wexford, PA. In this Q&A, Sarah shares how she got into the field, her love for patient care and how she continues to grow her expertise.
How is treating children different than treating adults? What special challenges does it involve?
Treating children is definitely different than treating adults, but in my opinion, more rewarding. It takes creativity and a sharp eye to see what they need in their bracing. Children don't always have the ability to communicate clearly and some are not able to communicate at all. To gather the right information to help them, I work closely with the parents, watch them walk/stand in the braces, and look at the skin. One of my little tricks in getting younger kids to walk is to have them walk down the hall to give mom or dad a hug. They always do that and I love seeing the smiles from both the parents and kids alike.
What is your personal philosophy of care?
My personal care philosophy is to give my patients the level of care that I personally would want. That includes making sure that I'm listening to what they are saying, being clear about goals, taking the time to educate them about decisions, giving them the time to share their history or concerns, and being open to any questions they may have.
What has been your most rewarding experience working in your field, and at Boston O&P specifically?
I evaluated a younger patient who had recently had ankle fusion surgery for an AFO. At the evaluation, she walked with a peg leg-like gait pattern—very short, rigid steps. I was able to help provide the AFO, but also work with the doctor to prescribe some shoe wear that would give her a better gait pattern. At the fitting we were able to fit the AFO and proper shoe wear for her. When asked to walk down the hall, she walked with a normal reciprocating gait pattern. It was a huge win for her and her family to go from short and rigid steps to a smooth normal gait pattern. We even tested stairs and she was able to step up and down normally.
What do you see as the most exciting advancement in orthotics and scoliosis treatment?
One new technology I am excited to see in the O&P field is 3D printing. There is so much that the technology is capable of. There are already advancements and prototypes in the works. Hopefully, in the next few years, we will see that refined and have the ability to use them with our patients.
What experiences have done the most to expand your skillset and improve your ability to treat your patients?
The experiences that help expand my skillsets and improve my patient care ability are many, including the times I get to work side-by-side with my peers, the times others share experiences they are having and their solutions to them, and the times my company takes to provide training courses.
What are your specialties, and why were you drawn to those particular areas?
When I first started with Boston O&P I was really drawn to the Cranial Program. I was able to learn how Boston O&P uses their cranial remolding helmet to help correct cranial asymmetries like plagiocephaly and brachycephaly. It was very rewarding to play a part in literally shaping a baby's head into a more symmetrical shape. I also thoroughly enjoyed getting to know babies and their families. That is one of the most rewarding things—when you see how you can positively impact a baby's future and their family.
What made you decide to pursue a career in the field?
I was always interested in human movement and knew that I would end up in the medical field at some point. In high school I had an athletic trainer who was a coach at my gymnastics center. Watching and learning about that career field started my path to where I am now. I graduated with a degree in athletic training and worked in the field for 5 years. From there I entered into orthotics and prosthetics. I spent the next few years getting hands-on experience working with adults, getting multiple certifications in the field, and progressing into custom pediatric bracing. The past 6 years I have worked with Boston O&P specializing in pediatric orthotics.
How important is the time you spend with each patient? What is your priority during those interactions?
The time I spend with each patient is very important. I like to take time to get the full context of each patient's history and goals, what types of therapies they are in, how they are progressing in those therapies, along with addressing their range of motion, gait, and strength. I believe that it's very important to establish a relationship with the family and educate them on our approach to bracing for the patient.
What is one thing you love about working for Boston O&P?
One of my favorite things to share with patients at their evaluations is when I can point to the chart or graph to help communicate time frames or expectations of treatment fully knowing that the data has been compiled from our clinicians using our braces. I love sharing that we as a company have a forward focus towards continued excellence in looking at our outcome measures and always finding ways or methods for improvement.
---