Q&A with Shawn Koehler, CPO, Boston Orthotics & Prosthetics
Posted on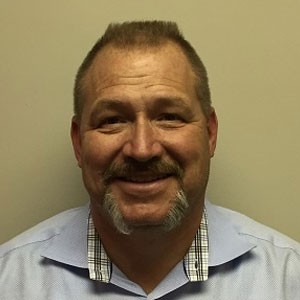 Shawn Koehler is a certified orthotist who specializes in lower limb orthortics at the Boston O&P clinics in Annapolis and Lanham, Maryland. In this Q&A, Shawn shares how he was introduced to the field of orthotics, how Boston O&P's lower limb orthotics differ from those offered by other companies, and his goals for his career.
What was your first experience with the field of orthotics and prosthetics?
My first experience was filling and modifications to AFO molds in a lab at National Rehabilitation Hospital.
When and why did you decide to enter the field?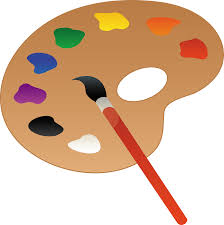 I entered the field while attending college to be an artist and was mentored by an orthotist who recognized my skills.
You specialize in pediatric lower limb orthotics—what made you decide to focus on that area?
My focus on pediatric lower limb was made for me when my expertise in adults was known. The company I worked for at the time wanted someone to take that expertise to the next level for kids.
What do you see as the most exciting advancement in lower limb orthotics?
Some of the most exciting advancements in lower limb orthotics are E-stim along with myo electric devices. In addition, the use of carbon and other materials that enhance performance and designs that lead to improved outcomes.
How do Boston O&P's lower limb orthotics differ from those offered by other companies?
Boston has the unique ability with its own lab to fabricate a design that is truly custom and is not limited to a manufactures restrictions on materials.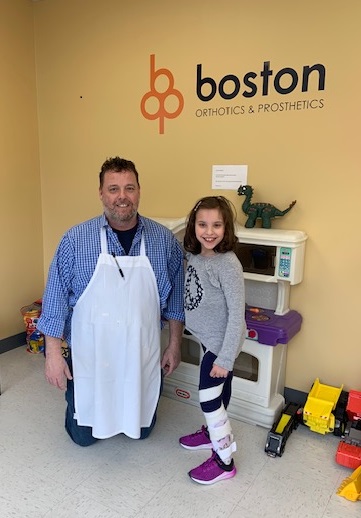 What do you think makes Boston O&P's orthotics treatment different than other approaches, including the types of braces they manufacture, how fitting is done, and the quality and type of care provided by Boston O&P clinics and clinicians?
Boston Band helmets and TLSO scoliosis braces set the standard in the industry. In addition, Boston O&P has the knowledge based clinical staff to support the efforts. Our clinicians can fit and deliver items as needed. Explaining function, use and gait on the products we provide is what makes us experts.
What is the most remarkable outcome you've experienced for a patient being treated by Boston O&P?
The ability to have a patient ambulate safely and with proper gait who has never done so before is the most remarkable outcome that any orthotist could experience.
What has been your most rewarding experience with orthotics at Boston O&P?
My most rewarding experience was returning to a clinic as a Boston O&P clinician with new found expertise and being able to provide that everyday to the patients I see.
What is your personal philosophy of care? How does that fit with Boston O&P's care culture?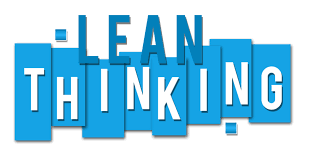 I treat every patient as if they are a family member. I decided that this is my career and dedication to patient care is what I made my life work. I feel Boston O&P has the same processes and culture with LEAN and plans.
Do you have any specific goals or wishes you'd like to fulfill in your career?
I feel I have made my mark in the DC area and would like to help Boston O&P grow nationally. I feel that many of my ideas are being used and just wish I had the time to offer more.
---