Q&A with Tom Harrigan, CPO, PT Boston Orthotics & Prosthetics
Posted on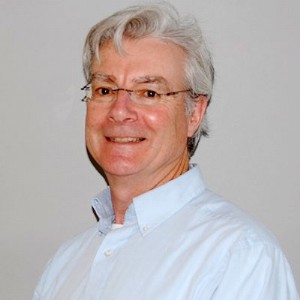 Tom Harrigan is a certified prosthetist orthotist (CPO) and physical therapist (PT) who specializes in pediatric care at the Boston O&P clinic in Peabody, MA. In this Q&A, Tom shares how he got into the field of PT, why he specializes in gait pathology, and how being a PT changes the way he treats his patients.
What was your first experience with the field of physical therapy or orthotics?
I graduated with a PT degree in 1988 and practiced for 6-7 years then found my way into the orthotics and prosthetics (O&P) field.
Why did you decide to enter the field?
I was working at a hospital in NY and started back to school at Columbia in their Movement Science program. During that time, I was involved with research and gait analysis looking at the influence of bracing on emerging gait patterns post CVA. After that experience I became more interested in orthotics and eventually found my way to the Northwestern program.
What is your specialty? What made you decide to focus on those areas?
Gait assessment and brace prescription associated with gait deviation is an area I enjoy and feel is a clinical strength. But I continue to enjoy working with scoliosis patients as well. In my early professional career I worked at Newington Children's Hospital. While there, my focus was scoliosis management and I worked very closely with our spinal surgeons, Jack Banta and Brian Smith.
Does being a physical therapist and an orthotist make you look at patients differently?
I think it does change the way I evaluate patients. I look at the functional needs of the patient and parents in guiding brace selection. I think I am more patient goal-oriented, what will work best for the patient vs. what will work best; there are times that these do not match and this needs to be discussed and considered. Also, I expect my evaluations are influenced by my PT training. I think I am more hands-on in terms of evaluating gross motor status and development. I will tend to handle the kids to assess their gross motor status. For example, for some evaluations it may be important to assess the patient's ability to transition from floor to stand, sit to stand, or standing balance and posture. This can help assess many things concurrently like range of motion (ROM) and muscle strength when formal testing will not suffice due to age or cognition.
Can you explain what gait pathology is? How do gait patterns fit in with PT and orthotics?
Gait pathology is any deviation in our normally efficient gait pattern. We all move in our most biomechanically efficient pattern. This pattern is predictable and measurable. When we have a change in that normal efficient pattern, however slight, it's a gait deviation. Our job as PTs and orthotists is to be the expert in the room when it comes to gait. PTs and orthotists need to be able to tell you the what and why of any gait deviation. Gait deviations can be from a multitude of conditions, you may observe a pathologic gait that is due to muscle weakness, joint pain, motor control issues, or ROM restrictions. PTs are more adept at figuring out the physical condition and restrictions and they will have opinions about why the movement pattern exists, but orthotists have the skill set to recommend the best bracing choice to best address the gait pathology.
What do you see as the most exciting advancement in physical therapy or orthotics?
The advancement of the clinical education requirements to master's and PhD level education for O&P is in the long run the biggest advancement. Also creating education degrees and credentialing options for working clinicians who are attempting to advance their careers.
What is the most remarkable outcome you've experienced for a patient being treated with PT and/or orthotics?
It's always a cool experience to get an amputee up and walking again for the first time post-amputation. I would also say that any time you are in a team oriented multi-discipline clinic and your input feels valued, that is always an affirming experience.
What is your personal philosophy of care?
Listen to and respect the patient's (parents') needs and wishes and educate them about the care they are receiving.
Do you have any specific goals or wishes you'd like to fulfill in your career?
I would like to work with my fellow clinicians at Boston O&P to help refine our fledgling Lower Extremity Program. I hope to see this through so that we can become a national leader and clinical resource in this area. Once this program is fully implemented, I envision having the capacity and skills to provide these services on a national scale.
October is National Physical Therapy Month. How do you think physical therapy, both how it is used and how it is perceived, has changed over the years?
Many doctors look to PTs (and OTs) to be "experts" in field of rehabilitation. They defer to the PT's (and OT's) opinion about their patient's physical condition and needs. It wasn't that long ago that that was not the case.
---