Roxy the Dog Teaches Kids It's OK to Be Different
Posted on by Sarah Cunzolo, CPed, COA, CFo
Roxy is 12 years old and has weakness in her hind legs, has undergone four surgeries, and at one point almost lost a limb. Fortunately, surgery saved her leg, so she still has all four. That's right: Roxy is a dog, and her mom, Hillary Sussman, is using her story to help differently abled kids gain more confidence and overcome their physical limitations.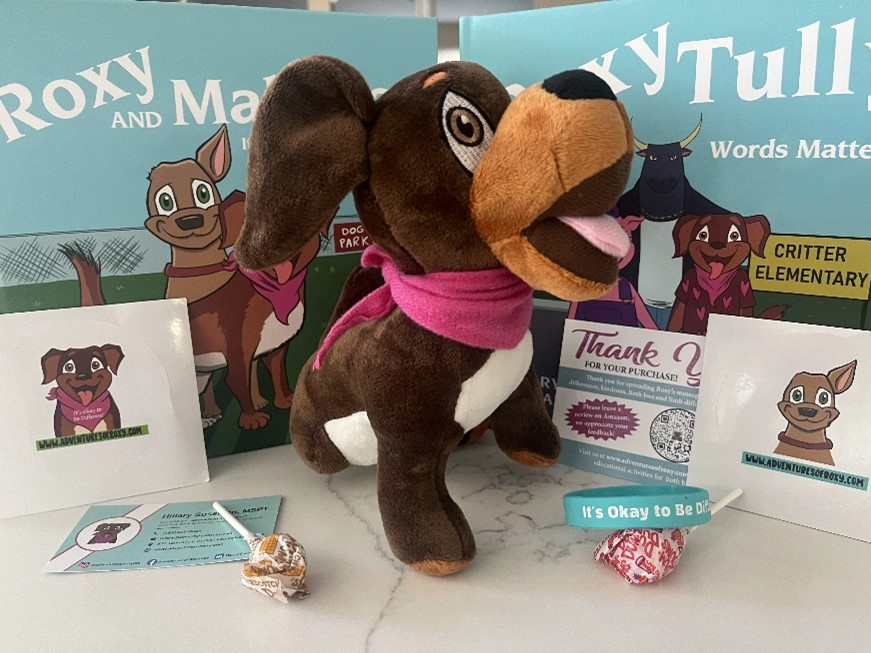 Hillary has been a physical therapist for 23 years. After working with so many clients with disabilities, she knew Roxy's story could inspire and help those dealing with limb loss. So she wrote a book, called Roxy and Maliboo: It's Okay to Be Different, about two lovable dogs with unique features who teach limb difference awareness, inclusion, kindness, and acceptance.
Based on the amazing reception to the first book, Hillary decided to create a Roxy series. In the second book, Roxy and Tully: Words Matter, Roxy teaches new lessons and raises awareness about prosthetics, how to handle bullying, and how the words we use affect others.
Hillary just finished her third book in the Adventures of Roxy series and hopes the entire series, currently self-published, will be re-released by a publishing company next year.
In the meantime, Hilary has been busy promoting the books and spreading the word to children of all abilities, as well as pediatric prosthetic patients. In December 2021, she was a guest on Be Kind, a television segment on Philadelphia Action 6 News, and since then has visited 25 elementary schools, spreading Roxy's messages to students in pre-K to 5th grade. Roxy isn't able to join her on these visits, but she is always represented in the books, stuffed Roxy dogs, educational materials, and pictures she shares with the kids.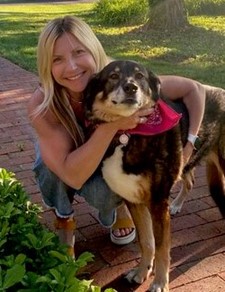 Hillary donates a book to the library of every school she visits, and has also sent 40 books and 40 stuffed Roxy dogs to Kenya through the Limb Kind Foundation, which provides prostheses free of charge to underdeveloped countries. "When I saw the pictures of the children holding the dogs and reading my books, it was truly incredible knowing that what I am doing can impact children around the world," said Hillary.
Roxy's books are also being utilized in 42 adult and pediatric prosthetic and orthotic clinics in 26 states throughout the country. "It has been incredible to see Roxy making an impact in the limb different community and providing a resource for families," said Hillary.
Hillary plans to continue writing books in the Adventures of Roxy series, with Roxy meeting new friends and teaching life lessons as she faces new challenges.
Both Roxy books are available at the Adventures of Roxy website (www.adventuresofroxy.com), which also offers free, inclusive activities for kids of all ages, resources on pediatric prosthetics, and links to more stories about Roxy.
---