When 'Hurt' is a Beautiful Word.
Posted on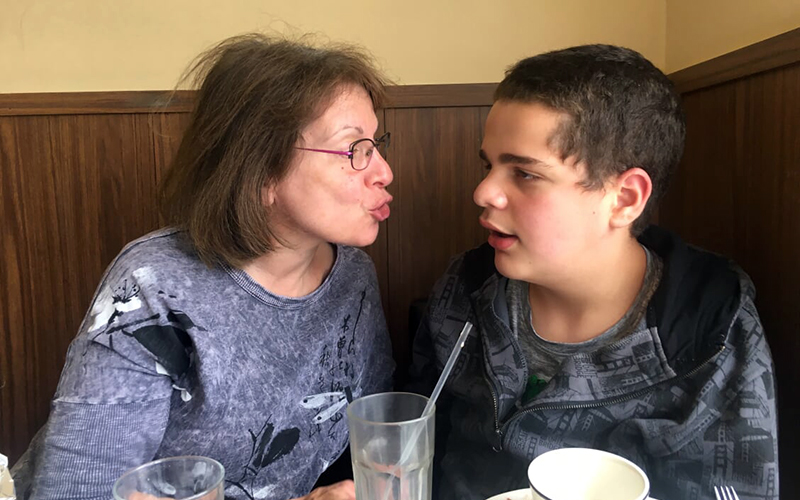 Heidi Rome doesn't know if she will ever hear her younger son speak a complete sentence on his own without someone feeding him a script.
"He is minimally verbal," she says. "Thankfully, he can communicate his basic needs, like for food or the bathroom, through single words. 'Pizza' is his favorite. "However, he doesn't yet have the communication to express who he truly is on the inside — an amazing, complex human being."
13-year-old Ethan has a severe form of autism spectrum disorder that requires him to live at the Boston Higashi School in Randolph, Massachusetts — a home away from his home in New Jersey — where he has 24-hour supervision. So, when Heidi learned Ethan had scoliosis, the prospect of spinal surgery was overwhelming.
"It's hard for anyone — and especially for a kid already dealing with autism."
Ethan was referred to orthopedic surgeon John Emans, MD, director of the Spinal Surgery Division at Boston Children's Hospital. To prevent Ethan's spinal curve from worsening, Emans prescribed a scoliosis brace called the Boston Brace 3D®.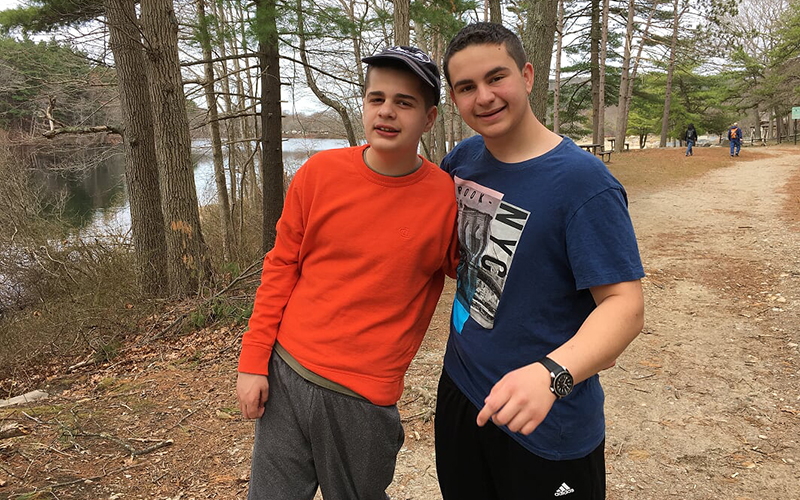 A Lesson in Patience
In November of 2018, Ethan had his first brace fitting with David Fine, CPO, at Boston Orthotics & Prosthetics.
"Not only did David carefully explain a back brace would help treat Ethan's scoliosis by working with the mechanics and movement of the body, but he also related to him with such ease, warmth and kindness," Heidi says. "He was talking to Ethan as he would to a typical kid."
With autism, there's often an auditory processing delay, so although a child may understand instructions, they may not immediately follow them. The body won't always respond right away. In addition, it's difficult to concentrate, stay focused and sit still, making the brace-fitting process all the more challenging.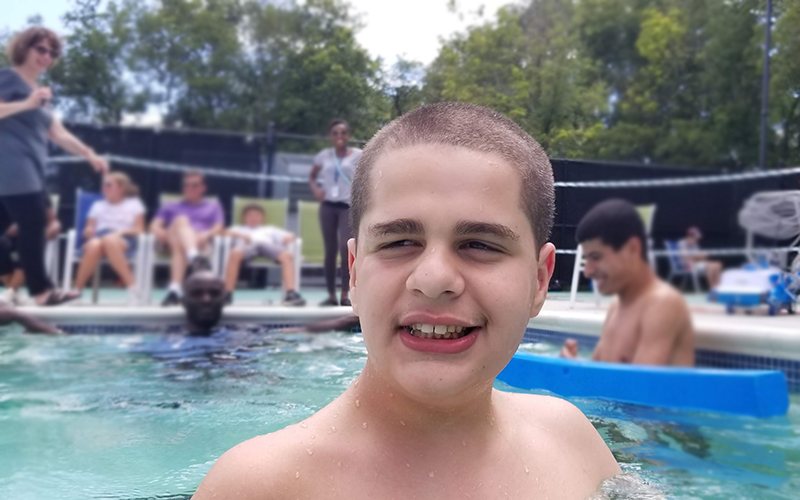 One Simple Word
When Ethan returned to Boston O&P for the final brace fitting, along with his mom and his aide, Saiko, from Higashi, it was what Heidi describes as a "marathon event."
"This is a sculpture in the making," she says. "It's not a tailor taking this in or letting that out. I mean, you're talking about this solid object that is custom made to wrap around a body, and if it's off by an eighth of an inch, it makes a difference."
Fine completed each adjustment with critical precision and patience. Making multiple trips from the exam room to his workshop.
"The second to last time Ethan put on the brace after David made an adjustment, it looked like it was digging into the breastbone," says Heidi. "And Ethan said, 'Hurts.' Saiko and I were stunned, barely believing our ears. Our response was one of immediate praise, 'Great, Ethan! Wow! Wonderful! Thank you for telling us!'"
Fine, who looked on with concern, at first didn't understand why everyone was elated.
"'Hurts' is not a positive word in my profession," Fine says. "I didn't know Ethan had never verbally reported pain. It was a big deal. I now had the most important feedback of all — from Ethan himself. And, when I made the final adjustment, Ethan said: 'All done.'"
Ethan's progress has been nothing short of remarkable. During his most recent appointment with Emans in May, the curve had improved drastically.
"I wish I could have videoed Dr. Emans' face as he turned to the giant computer screen on which he viewed the 'before' and 'after' X-rays of Ethan's spine. He did not believe his eyes!"
If the curvature continues to improve, Ethan will likely avoid surgery. Heidi attributes this positive outcome to the wonderful care he has been receiving. She also credits Ethan, who felt safe enough to speak up when it mattered most.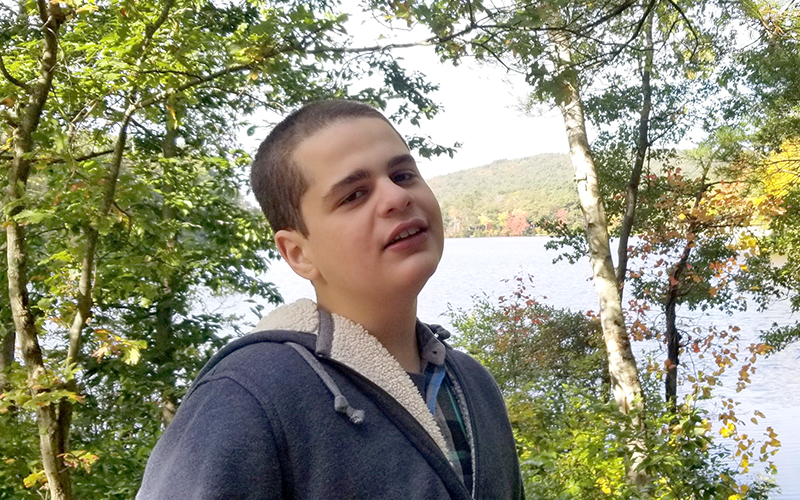 ---