Young Opera Student with Scoliosis Auditions for 'America's Got Talent'
Posted on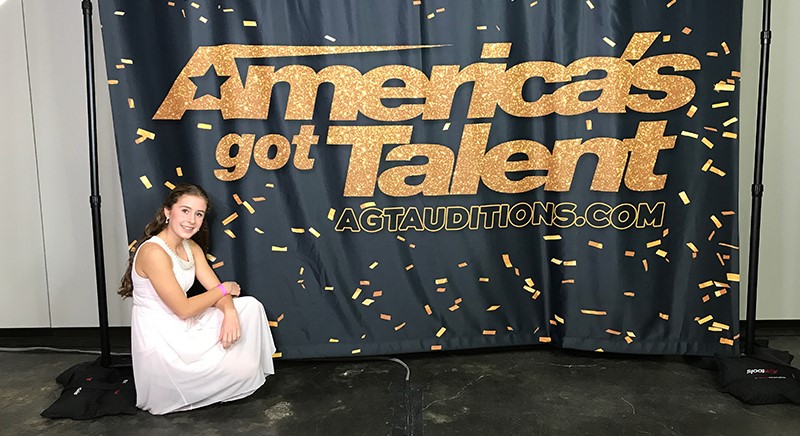 Nearly everyone on America's Got Talent has a story to tell. Catrina Riker has one too. The 14-year-old classical-vocal and opera student, who traveled to New York City for open-call auditions last November, says if she were to become a finalist, she would share her journey with scoliosis.
"Just to get the word out and let kids know that it's OK."
Catrina was diagnosed with scoliosis—an abnormal curvature of the spine—during a routine physical exam in February 2018. She'd been complaining about back pain, says her mom, Rachel Riker. "Clearly there's something wrong if you can't even get comfortable in bed."
An x-ray showed an upper curve that was 17 degrees and a lumbar-area curve that was 20 degrees. Ordinarily, a brace is recommended for curves greater than 20 degrees; however, neither Catrina nor her mom wanted to take the risk of leaving the curve untreated.
"We didn't want to take a chance that it would go from 17 to 25 or 20 to 30 degrees," Rachel says. "So, we asked the doctor, 'Can we just be more proactive and do the brace now?' And she said, 'Let's do it.'"
Setting Scoliosis Straight
When Catrina first met orthotist Nick Ricardi at Boston Orthotics & Prosthetics, she wasn't quite sure what to expect, but in no time Ricardi put her at ease.
"I make it a priority with all my patients to provide a relaxed and friendly atmosphere where they feel safe to discuss their feelings and any concerns they may have," says Ricardi. "Brace-wear of any kind can be difficult at times, but I emphasize that we're all on the same team and will work together to solve any problems that may pop up. It also doesn't hurt to have a little fun while we're at it, too."
"I always had a good time with Nick, cracking scoliosis jokes and laughing about the funny tricks I have played on people with my brace," says Catrina. "He made having the brace easy, and I felt really comfortable in Boston O&P's warm environment."
Although the brace wasn't always comfortable to wear, Catrina tried to make the best of it.
She wore the curve-correcting armor, which extended from her armpits to her hips, 18 hours a day. It made it challenging for her to practice diaphragmatic (abdominal) breathing—a necessary tool for opera singers who are trained to sing from the diaphragm to project their voices.
"I had to modify my schedule around it, so I didn't have to wear it during singing lessons, but in a way, it gave me yet another reason to look forward to singing."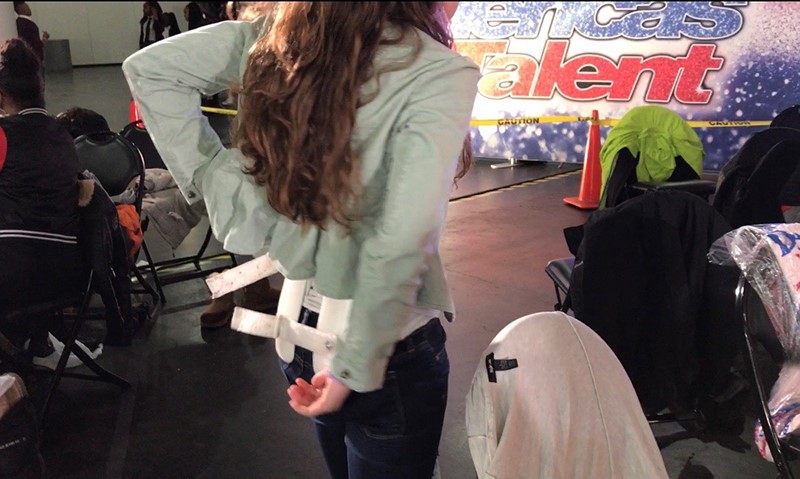 Auditioning for 'America's Got Talent'
Catrina and her mom made the trip from their home in Hingham, Massachusetts, to the audition in New York City. The producers asked them to document everything on video, but unfortunately, about a month ago, she learned she would not be moving on to the next round.
"I'll try it one more time," Catrina says. "And then I don't know if I'll do it again."
Catrina doesn't see it as a missed opportunity, but a rather a chance to focus on her future as an opera singer. And her story, the one she was saving for the America's Got Talent audience? Well, it includes some valuable advice for teens with scoliosis.
"Don't be afraid to show off your brace to help support other people with scoliosis, who may be struggling with their confidence," she says. "In the long run, nobody will remember the brace except for the people closest to you, and they aren't going to judge you!"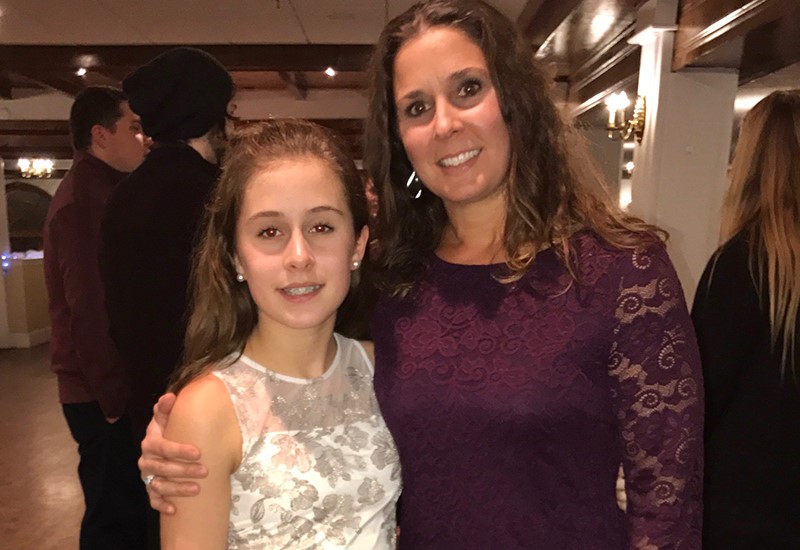 ---