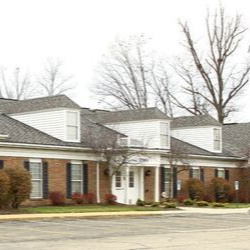 Boston O&P is pleased to announce that we have signed a new lease agreement to open a second clinic in the Cleveland area. This new clinic is expected to open in Middleburg Heights in December, 2019.
Skip Guilford joined Boston O&P in 2017 when we opened our first Ohio clinic in Westlake, OH. Skip has continued the practice originally started by his great grandfather, and has been a well respected pediatric orthotist in the Cleveland community for many years. The practice focuses on taking care of children and providing support to Cleveland Clinic's pediatric therapy services there and around the city. Skip partners in the Cleveland market with Todd Kirwan, CPO, a graduate of Ohio University, and a well established pediatric orthotist and prosthetist.
The new clinic in Middleburg Heights will be located at 17900 Jefferson Park in Suite 100.
Per CEO Tom Morrissey, "Our Westlake clinic has experienced significant growth. We chose Middleburg Heights as a second location because of its proximity to another one of Cleveland Clinic's pediatric physical therapy satellites. This allows us to provide greater convenience to families who are treated at the Cleveland Clinic, as well as for pediatric patients from the surrounding communities looking for a high quality pediatric orthotic and prosthetic provider."
If you or your company would like to become part of the Boston O&P team, please do not hesitate to reach out to CEO Tom Morrissey via email at tmorrissey@bostonoandp.com.
---