Todd Kirwan, CPO
Certified Prosthetist Orthotist, Area Practice Manager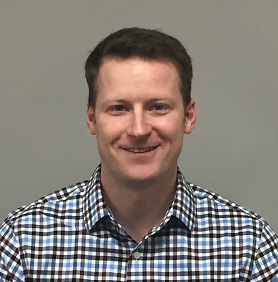 Specialty
Pediatrics
Upper and Lower Extremity Prosthetics
Education, Certifications, Memberships
BA, Ohio University
Post Graduate Prosthetics and Orthotics Certificate, Northwestern University Prosthetic and Orthotic Center
ABC Certified Prosthetist & Orthotist
Ohio Licensed Prosthetist & Orthotist
Member of the American Academy of Orthotists and Prosthetists
Philosophy: To address each patient's unique needs with empathy, compassion, and an integrated team approach.
Bio: I was first introduced to prosthetics and orthotics during my senior year of high school. I instantly fell in love with the hands-on nature of the work and the immediate impact it provides to patients. Throughout college, I stayed active in the field by working as a prosthetic technician. Prior to starting my career as a CPO, I served as an Army Officer, deploying twice to Iraq. My military experience solidified my desire to enter the field and help others lead healthy, functional and comfortable lives. Before joining Boston O&P I worked for six years in Chicago.
Outside of work, I enjoy spending time with my family, golfing, skiing and ceramics.