Bracing for Scoliosis: Jillian's Story
Posted on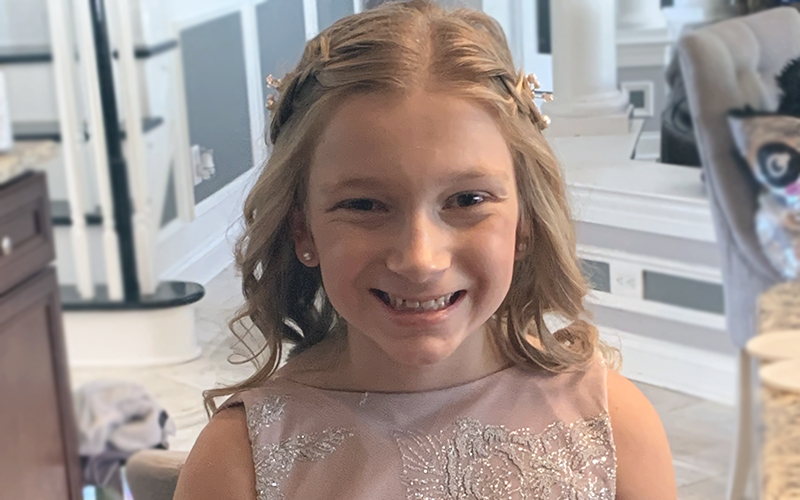 In school, they call 9-year-old Jillian "Little Miss Sunshine," because she always has a smile on her face, says her mom, Nicole Atene. And even with a scoliosis brace, "she just kind of goes with the flow."
Jillian had just turned 7 when her pediatrician discovered the curve in her spine. "I don't want to say we were completely alarmed," says Nicole. "It was just something we needed to get checked out."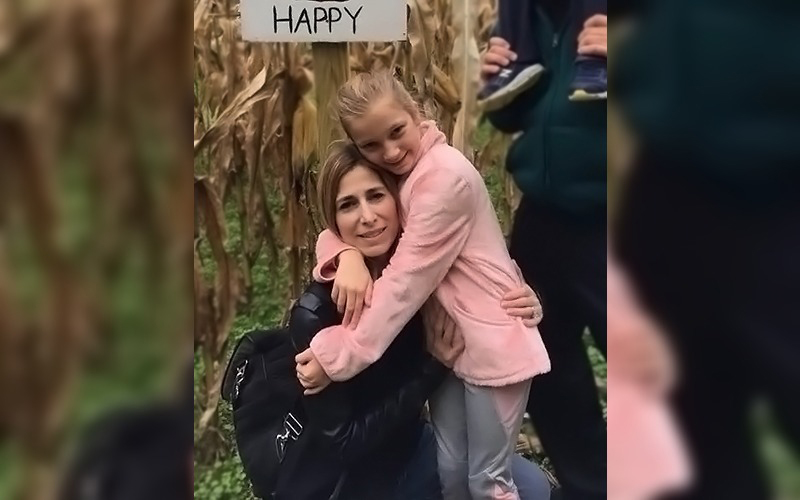 Juvenile Scoliosis Diagnosis
During a follow-up appointment at Children's Hospital of Pennsylvania (CHOP), the orthopedic specialist confirmed Jillian had juvenile scoliosis, a condition in which the spine curves to the left or right, creating an S-shaped curve. Although the curve wasn't drastic, the Atenes were told Jillian would need to be in a brace to prevent it from worsening.
"We were in complete shock — tears," Nicole says.
Since bracing is typically recommended for curves larger than 25 degrees — and Jillian's curve was 15 degrees — the orthopedist suggested the family take some time to think about. "There was no immediate danger," says Nicole. "Bracing her that day was not a necessity."
The Atenes decided to wait until it was.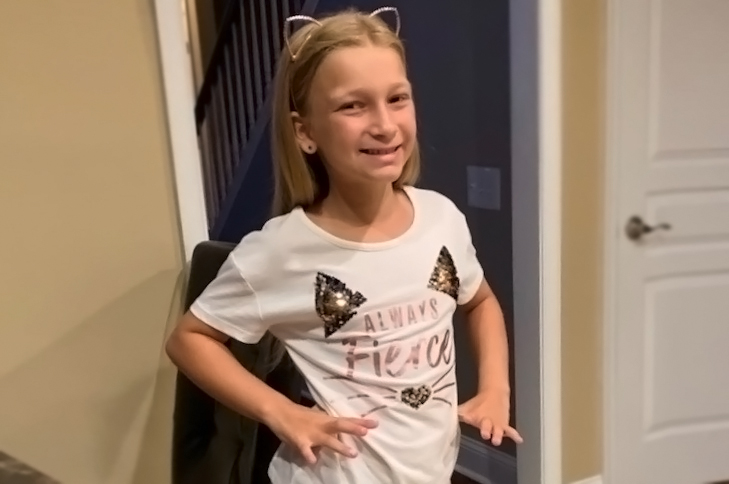 Jillian's bracing journey
Two years later, in August of 2019, Jillian was fitted for a scoliosis brace at Boston O&P of Philadelphia. Her spine had curved to 26 degrees. "We were glad we were able to hold off as long as we did," Nicole says. "But we couldn't hold off any longer."
Steve Slawinski, CO, who the Atenes refer to as "Mr. Steve," was Jillian's orthotist. He fitted Jillian with a custom-fit brace, known as the Boston Brace 3D®. It applies pressure to areas where the spine is misshapen to begin reversing the curve, while simultaneously controlling the curve progression.
"We had seen pictures of braces, but I still don't think we fully understood what it would be like until Jillian put it on for the first time," says Nicole.
The first 24 hours with the brace were challenging to say the least, explains Nicole. Jillian was uncomfortable and found it difficult to sleep with the hard, plastic shell wrapped around her torso.
"It was tough," says Nicole. "She was in tears, and I told her, 'Take it off. We'll call Mr. Steve tomorrow and figure out what are we doing wrong.'"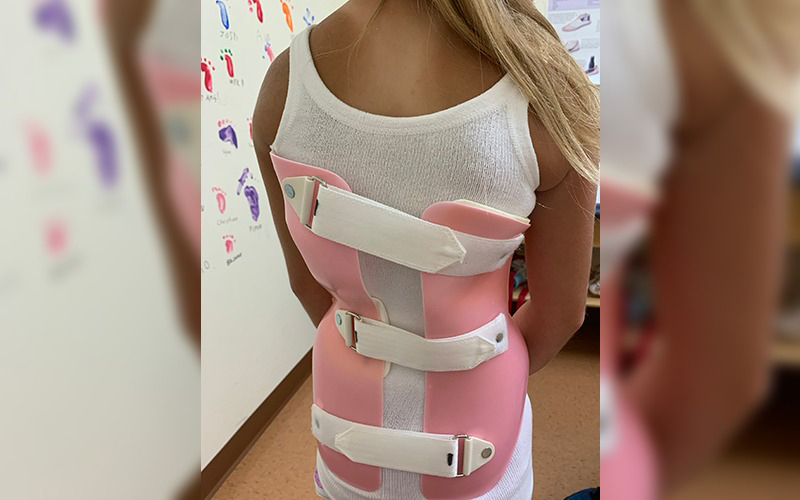 Nicole was able to get an appointment with Boston O&P the next day. Slawinski shaved the brace down to make it more comfortable, and, Jillian returned home with a brave face, determined to make it work.
"I tell every patient my number one goal is to make sure they are comfortable wearing the brace," says Slawinski. "You can have 100% reduction in the curve magnitudes while wearing the brace, but it means nothing if the brace is on the floor in the closet."
Since then, and several adjustments later, Jillian has been successful sleeping with it and wearing it close to the recommended 18 hours.
"Every time we go to Steve, he lets her know exactly what he is doing, asks her what hurts and explains the importance of wearing a brace.," says Nicole. "I love that he speaks — not to me — but directly to her."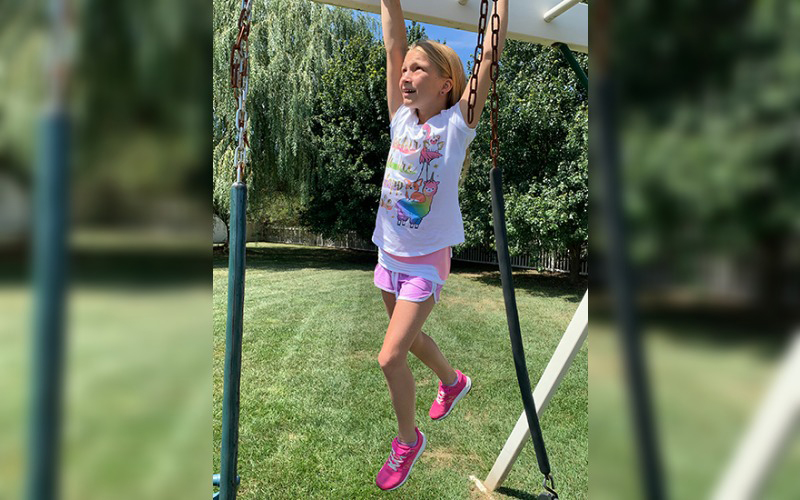 Progress
Recently, Jillian had her first out-of-brace X-ray. Her spinal curvature has improved by 11 degrees — from 26 to 15.
"Jillian's compliance was high to start and has been maintained, which is why she has seen such great results," says Mr. Steve. "We've come to expect these type of results from patients who adhere to their bracing schedule."
Although the progress is nothing short of remarkable, it doesn't mean Jillian will graduate from the brace any sooner. She has to wear it until she stops growing — a tough pill to swallow for a 9-year-old who is beginning to become more self-conscious, says her mom.
"We have to remember this is a marathon, not a sprint. "I know she doesn't love it, but she's putting the time in and she's doing what she's told to do. I am so proud of her."
Learn more about the Boston Brace 3D® and other scoliosis and spine brace options.
---