Catching the Curve: Caden's Scoliosis Journey
Posted on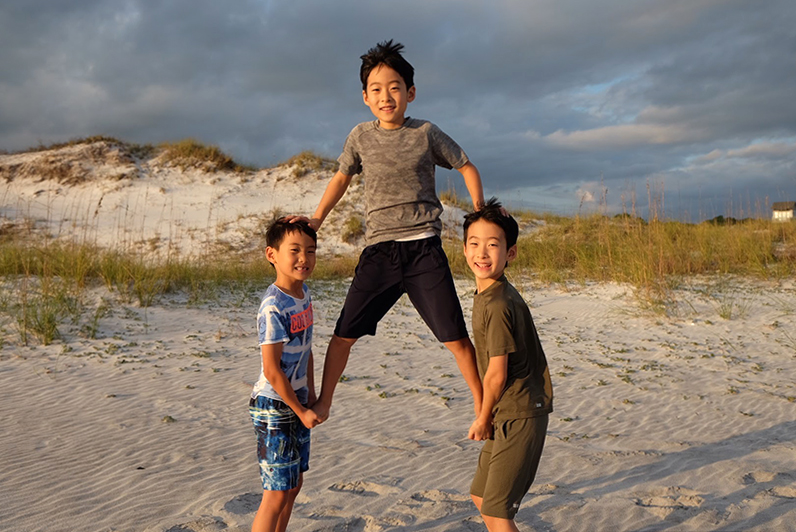 Twelve-year-old brothers, Caden and Ryan Kim, share many similar characteristics and common interests — they both love to ski, read, build models out of wood and cardboard, and both play the violin. But one thing these identical twins don't share is a condition known as idiopathic scoliosis, a curvature of the spine with no known cause.
Early Onset Scoliosis
In 2011 at age 3, Caden was diagnosed with scoliosis following an MRI at Weill Cornell Medicine in New York City, near the Kim's home in Manhattan. It also was determined he had Chiari Malformation, a congenital condition that is associated with the formation of a syrinx, a cerebrospinal fluid-filled cyst, in the spinal cord and the development of scoliosis. To create more room for the cerebrospinal fluid to flow freely, Caden underwent decompression surgery. Subsequent MRIs revealed no fundamental improvement in the syrinx and Caden's doctors advised arresting further deterioration in Caden's 38-degree spinal curvature through a brace.
"The doctor told us he would have to wear a brace until skeletal maturity, likely 16 to 18 years old, and if the curve were to worsen before that time, we'd have to look at a spinal fusion surgery to correct the spine mechanically," says Caden's dad, Hugh.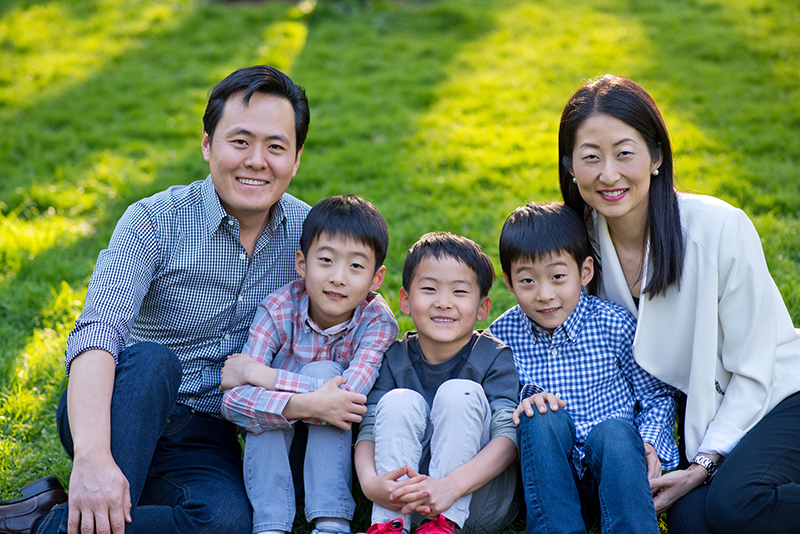 For the next seven years, Caden's curve remained relatively stable, but by 2019, it had progressed to 52 degrees — surgery seemed inevitable. Whether it was a growth spurt, Caden's lack of compliance or the type of brace, the Kims weren't sure; however, they weren't going to take any chances.
"It was really distressing," says his mom, Alice. "One of Caden's favorite activities of all time is skiing, and he had a nightmare that he fell off the cliff because he couldn't turn — an indication of his mindset at the time."
Boston Brace 3D®
The Kims thought the worsening curve might have something to do with his current brace, so they decided to revisit the Boston-style brace, which had kept Caden's curve stable during his early years. They were particularly interested in trying the Boston Brace 3D®, a custom brace created using shape-capturing technology and designed with a unique shift/push combination that moves the spine into a corrected position.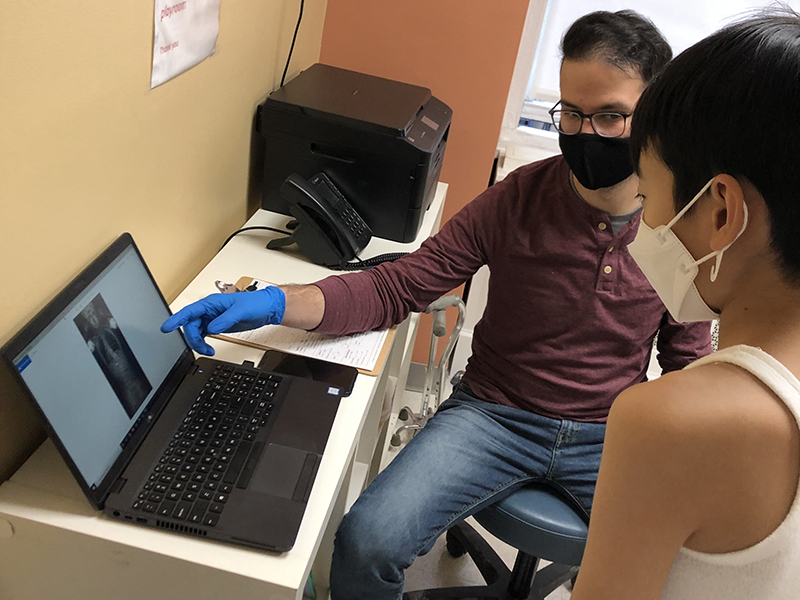 "Caden came to us with a 53-degree curve," says orthotist Michael Yiallourides, of Boston O&P of Belleville and Boston O&P of Manhattan. "Now, a year later, his curve is at 34 degrees, thanks to the combination of in-brace curve reduction and Caden's strict adherence to the prescribed wear schedule."
Caden wore his previous brace on average 12 hours a day but wears the Boston Brace 3D 16 hours. His biggest motivation? He says, he's taking it a lot more seriously after learning he might need surgery. Something else that helps motivate him? The detector on the front of the brace — an iButton thermal sensor that detects body temperature, keeping track of how long he's been wearing his brace each day.
"I think those stats are really helpful," says Alice. "Then, every time we visit Michael to get an adjustment I feel like we get a full picture. He's looking at the X rays and saying, 'You know what? We can get a better correction with this.'"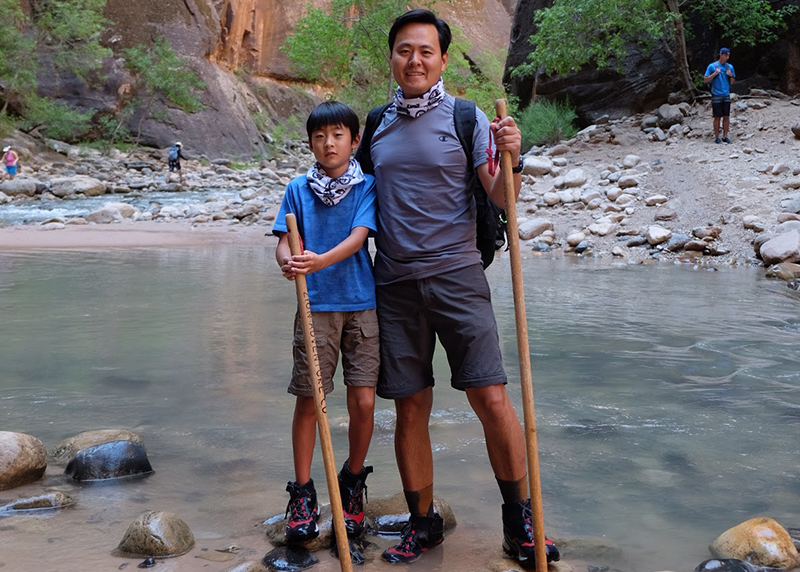 In English class this year, Caden wrote about his experience with scoliosis in an essay. He shared how he felt, how it's unfair, because his identical twin brother doesn't have this condition. But despite his innate feelings about scoliosis, he seems comfortable with the brace. He wears it on top of his shirt and doesn't mind if other kids see it.
His mom says, when he was younger, he was obsessed with Iron Man, so they used to refer to the brace as his body armor — an extra layer of protection from all the evil forces. It just so happens that may have turned out to be true. "At this point, if he maintains 30-some degrees until he reaches skeletal maturity, he will not need surgery and the curvature could remain stable for the rest of his life."
---