Double-Amputee Football Player Embraces Life without Limitations
Posted on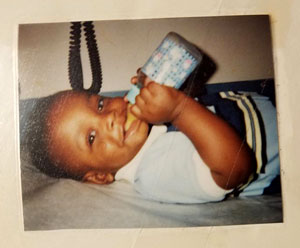 All Saleem Messiah ever wanted to do was play football.
He played football as a toddler, tossed the ball with his dad, Majestic, when he was a boy, and now he's preparing to play defensive tackle for his Union, New Jersey, high-school team.
Sounds like a typical teenager. But the 16-year-old is far from typical.
Saleem was born in distress. "They didn't think my baby was going to make it," says his mom Cheryl. "Both his legs were disfigured."
For unknown reasons, Saleem didn't develop normally in utero. Specialists were brought in to save his legs, but in the end a bilateral above-the-knee amputation was the only answer and the best chance for Saleem to be able to walk one day.
"He was our first born," Cheryl says. "Hearing this news was unimaginable"
By 18 months, Saleem was fitted for his first pair of prosthetics. And, with the help of physical therapy, he went from crawling to walking.
The doctors told him he would never be able to walk without a cane, that he would always have to have some sort of device to walk with other than the prosthetics, explains his mom. Saleem proved them wrong.
"He's never let his handicap hold him back," Cheryl says.
Getting Approved to Play with Prosthetics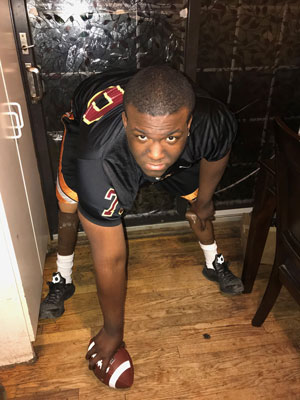 As he grew up, Saleem played football off and on, and by the time he reached high school, he was determined to play on the team.
"I was always told, 'no,' that I couldn't play competitively by the people who control the leagues," says Saleem. "Then, I asked my athletic director my freshmen year, and she was willing to work with me on getting approval."
Playing high-school football would require special prosthetics. For the past 10 years, Saleem has been working closely with Chris Nelson, a Certified Prosthetist Orthotist and Leri Chumburidze, a Certified Prosthetic Assistant from Boston O&P of New Jersey Children's Specialized Hospital. They carefully helped craft Saleem's prosthetic legs, enabling him to fulfill his dream of playing ball.
"Leri took time to get to know Saleem, to understand the differences in both of his legs and to make the prosthetics work for him, rather than Saleem working with the prosthetics," says Cheryl.
To create the "sport-legs" prostheses, Leri worked closely with Saleem's high-school football coach, to get the necessary approvals from the state. Adjustments to the "sport legs" included removal of the bilateral knee sections and shortening of the legs to provide more stability. Soft padding was added to the outer part of the prostheses to prevent injuries to other players.
"I didn't have the opportunity to see Saleem play football with his prosthetics," says Leri, "But I observed him and his father practicing football moves in the office. I was pleased with the outcome of the prostheses and it made me happy to see Saleem's face light up when he was able to do football moves.
Gratitude Runs Deep On and Off the Field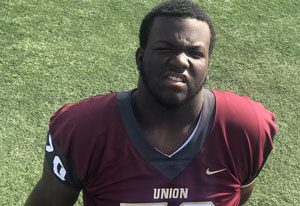 Although Saleem didn't have an opportunity to play this past year — approval from the NJ State High School Athletic Association didn't come until late in the season — he was able to attend practice and set his sights on playing for the team in 2018.
"I want to inspire kids who may be in a similar situation that they can do whatever they put their mind to," he says.
Saleem dreams of one day playing college ball. He'd like to go to Penn State, but for now he's thankful for the prosthetic legs that allow him to live life with few limitations.
"People often tell me when they find things difficult in their life Saleem's name pops up in their head and gives them motivation," says Cheryl. "Whether or not he plays football, I'm grateful he's having a positive impact on other people's lives.
---