Emily's Story: Finding her Footing with AFOs
Posted on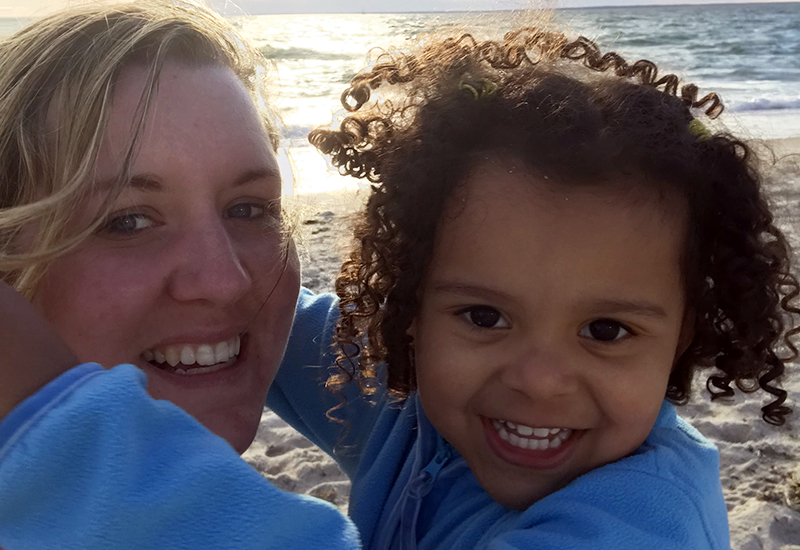 At 2, Emily was walking on her toes. The Belottes thought, our daughter is going to be a dancer.
But soon, they began to observe cognitive delays. "She wasn't stringing together sentences," says her mom, Amanda. "And she wouldn't put her feet flat in the back."
Autism Spectrum Disorder
A visit to a neurologist at Boston Children's Hospital connected the dots. In February, Emily, who had just turned 3, was diagnosed with autism spectrum disorder, commonly linked to toe walking. The news was devastating.
"We didn't want her to be labeled as someone who had autism or someone who had any borders," says Amanda. "We didn't want her to be held back."
At Boston Children's, Emily, was also seen by an orthopedic surgeon. Her feet and ankles were tight, and finding suitable shoes had become an impossibility. She also had a leg-length discrepancy — her left leg was longer than her right — so it was extra challenging for her to keep her feet flat. Amanda was also worried about Emily's ability to participate in physical activities. "We were talking about options, and the orthopedist referred us to Boston Orthotics & Prosthetics for AFOs."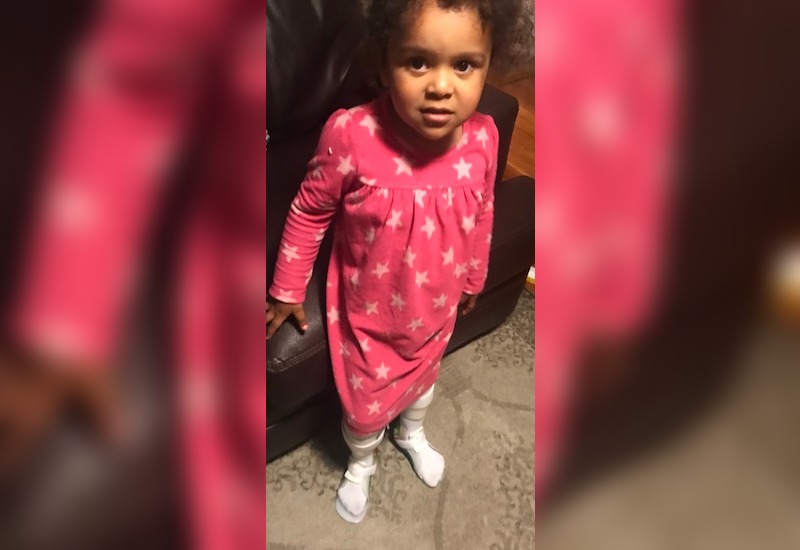 AFOs for Emily
AFOs, ankle–foot orthoses, are braces that provide correction, support and protection. "We weren't really confident she would wear them, and we were nervous it would be uncomfortable for her."
When the Belottes went to see Brad Varney, a certified orthotist at Boston O&P of Peabody, he immediately put Emily at ease.
"Emily was happy and bubbly from the start, but I also knew that I needed to gently ease my way into Emily's world by creating an environment where she felt safe and un-threatened," says Varney. "Sometimes that means singing or playing music or putting on a movie. Every child is different and will respond in their own way."
Emily chose her own pattern for her AFOs, a print depicting farm animals. At her fitting appointment, Varney brought out the AFOs for Emily to see and try on, he began singing "The Wheels on the Bus" to make her more comfortable.
"He just sang, while he made adjustments to the braces," says Amanda. "And that's exactly what she needed. It soothed her. With specialists, you don't necessarily expect them to understand a kid who has autism, but Brad does."
Establishing a Routine
When they returned home, Amanda was apprehensive about the AFOs, worried it would upset Emily to wear them. "With autism, she needs to have a routine and know exactly what she's doing next," Amanda says. "This was something new."
To her surprise, Emily embraced the new braces. Her brother, who plays soccer, wears shin guards and high socks, and the AFOs kind of looked the same. "So, she thought she was just was like him," says Amanda.
Every day after dinner, after Emily's bath, Amanda says, "Time to put your boots on!" She calls them boots, because Emily loves to wear rain boots.
"It's so cute. And most of the time, she wears them without any issue."
The progress during the last year has been remarkable. Emily's physical therapist and orthopedist have noted significant improvements in her flexibility. "She walks on her tippy toes naturally, but if we say to her, 'Flat feet,' she listens."
Emily continues to wear her AFOs and sees Varney regularly for new fittings and adjustments. "What amazes me is she's not afraid," says her mom. "She and Brad are old friends now. She connects, looks him in the eyes, because she knows he cares."
---